Talking Cars 302: Mitsubishi Outlander and Rivian's Nationwide EV Charging Network
Plus, debating whether choosing a hybrid minivan is the way to go, and what to look for when evaluating driver's seats
Main theme: We discuss the plans Rivian has to create a network of charging stations throughout the U.S. and Canada.
Then we give our first impressions of the 2022 Mitsubishi Outlander. Is this redesigned model competitive enough to be a player in the hyper-competitive SUV market?
Finally, we answer your questions about minivans, perceived value of Hyundai vs. Kia, and things to consider when shopping for a car with a good driver's seat.
Audience Questions
• Will buying a regular, gas-powered Honda Odyssey eventually bring a lower resale value compared with a hybrid-powered Toyota Sienna?

• Why do Hyundai cars have better Consumer Reports ratings and better customer satisfaction than Kia if they are owned by the same company?

• How should I go about finding a car with a driver's seat that can keep me comfortable during long drives that are typically 200 miles a day? What is the best way to judge all-day comfort on a short test drive?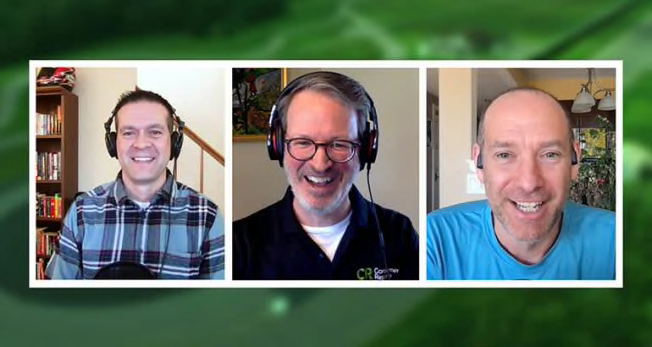 We'd love to include it in a future show. Upload your video questions to our Dropbox folder. Please send high-definition (1920x1080) MP4 video files with high-quality audio. Or send an iMessage question to our TalkingCars@icloud.com account.