Talking Cars 320: Driving the Hyundai Santa Cruz and Nissan Frontier
We also share your "guilty pleasure" vehicle picks and explain how CR tests electric cars
Main theme: We start off this week discussing the cancellation of the New York auto show due to the pandemic. Then, as a follow-up to the popular "guilty pleasures" segment from Episode 319, we share some of the vehicles you say you love but others may shame you for.
Driven this week: 2022 Hyundai Santa Cruz and 2022 Nissan Frontier
Audience Questions
At what point should I throw out my 2011 Toyota 4Runner's spare tire and get a new one?

Has CR created specific testing for some of the unique aspects of electric vehicles, such as range vs. efficiency or at-home charging rate vs. DC fast charging?

With some EVs now coming with a "skateboard" chassis design that enables better weight distribution, will this give rear-wheel-drive models comparable traction in the rain and snow to all-wheel-drive versions?

Why don't you folks at CR castigate the Toyota Prius for its joystick-like electronic gear selector the way you do with so many other vehicles that have a similar setup?

My wife likes the way European SUVs drive, but I find the seats in American and Japanese models to be much more agreeable with my back. Can you recommend an SUV that would make both of us happy?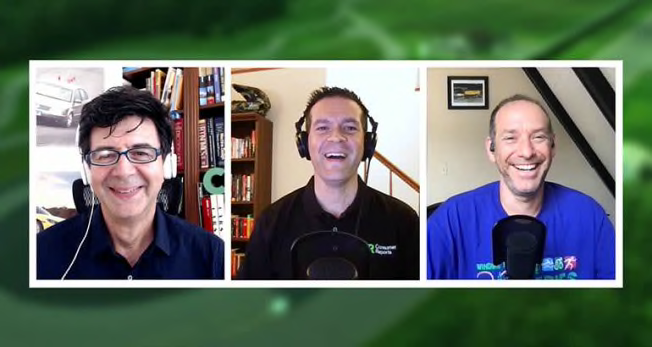 As with other "Talking Cars" episodes, this one is available free through Apple Podcasts. (Subscribe to the audio or video.) You'll also find the audio on Spotify (log-in required) and video on YouTube.