Talking Cars 330: EV Resale Value, All Weather Tires, and Do-It-All SUVs
We discuss CR's owner satisfaction ratings, Alfa Romeo reliability, and cars not sold in the U.S. in this all-questions episode
Main theme: We get a lot of questions about finding a "Goldilocks car." That's a vehicle that isn't too big, isn't too small, isn't too expensive, isn't too bare-bones but is "just right" overall. So we decided to tackle a few such questions in this episode. We also help a would-be Alfa Romeo owner decide if it's a good idea to throw car-buying caution to the wind and buy one. And we explain why tests from the U.S. don't translate for other countries, make some predictions about electric-vehicle depreciation, and discuss tires and transmissions.
If you have a question, don't be shy! Send it to TalkingCars@icloud.com!
Audience Questions
When calculating owner satisfaction scores, how does CR take into account drivers who like their car but still buy a different type of car?

Will my 200-mile-range EV still be worth anything in a few years?

We need an SUV that fits two child car seats and an adult in the second row.

Are all-weather tires as good as swapping out for winter tires?
Would CR's reliability ratings still apply in other countries?

Are four-speed transmissions more reliable than transmissions with twice as many gears?

I need a car for camping and commuting, and I don't want to spend more than $35,000. What should I get?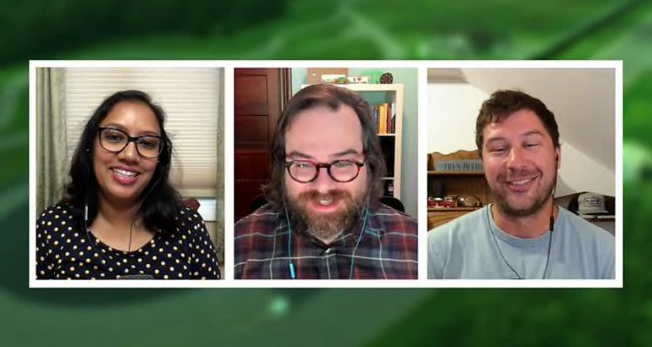 As with other "Talking Cars" episodes, this one is available free through Apple Podcasts. (Subscribe to the audio or video.) You'll also find the audio on Spotify (log-in required) and video on YouTube.