President Biden Orders FTC to Craft New Right-to-Repair Regulations
Part of a broader push to increase competition, the move could make it easier for consumers to repair products such as cars, laptops, and smartphones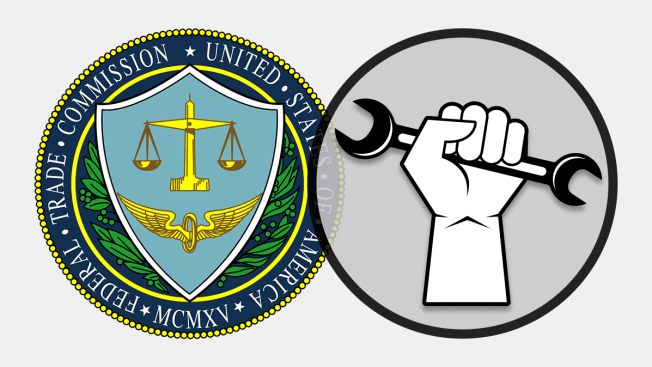 Consumers may soon have more choice over where to bring products like cars, smartphones, and laptops in for repair following a new Biden Administration executive order that aims to promote right-to-repair protections.
In a broad-ranging executive order issued Friday aimed at increasing competition in the marketplace, President Biden has asked the Federal Trade Commission to draft regulations that would prevent manufacturers from stipulating that these and other devices can be repaired only by authorized personnel. The order also addresses a number of other consumer issues, from net neutrality to the high price of prescription drugs.
Writing New Rules for Repairs
The right-to-repair measures highlight an issue that's important to many consumers—according to one 2019 YouGov survey, some 71 percent of registered voters support right to repair. And it has recently garnered attention from the FTC. Two months ago the commission issued a report saying that manufacturers were purposefully making it difficult for consumers and third parties to repair devices, in part by limiting access to the spare parts, schematics, and other tools.
As it stands, without reliable access to these spare parts and other tools, consumers may find it difficult to do everything from replacing a broken smartphone display to repairing a laptop with water damage. Making it easier to repair these sorts of devices could also help lessen the impact of shortages of new devices.
Consumer advocacy organizations, including Consumer Reports, quickly applauded the move, which they say may lower repair costs and increase access to repair, especially for consumers in rural areas who don't live near authorized repair centers.
"This executive order is putting the spotlight on the need for right-to-repair rules in a big way, and that is welcome news for consumers," says Maureen Mahoney, senior policy analyst for Consumer Reports. "This is a key step in ensuring that consumers have meaningful ownership over the electronics-enabled products they buy."
Consumer Reports also supports the federal Fair Repair Act, which was introduced in Congress in June by Rep. Joe Morelle, D-N.Y., and is based on model legislation developed in part by Consumer Reports.
However, in the absence of new federal legislation, the FTC can do a lot to bolster consumer rights in this area, experts say. "The FTC has stepped in and solved major consumer problems in the past," says Kyle Wiens, CEO of iFixit, an educational platform that publishes instructions and sells tools to help consumers repair their own devices. "This is a big deal."
He points to the 1977 Eyeglass Rule, an FTC directive that required eye doctors to give consumers a copy of their prescription without an additional charge. You're then free to take this prescription to a third-party retailer to buy your glasses. "The Eyeglass Rule enabled competition and gave consumers choice," Wiens says. "It's the same sort of situation we're in here."
Wiens helped kickstart the modern right-to-repair movement with a series of articles in Wired magazine in 2015 about farmers being unable to repair their own tractors due to software restrictions imposed by manufacturers. Since then, awareness and support for right to repair has grown following consistent press coverage as well as coverage by popular online influencers like Linus Tech Tips, Marques Brownlee, and Louis Rossman.
The executive order had been expected for several weeks and is seen as part of a broad effort by the Biden Administration to curb the power and influence of big businesses over the economy. Biden has also appointed several well-known critics of Big Tech monopolies to key government positions, including Tim Wu at the National Economic Council and Lina Khan at the Federal Trade Commission—the same FTC that's now tasked with crafting new right-to-repair regulations.