Manufacturers Are Making Repairs Too Hard for Consumers, FTC Says
Hard-to-fix devices drive up costs, according to a new report. But new "right to repair" laws could help.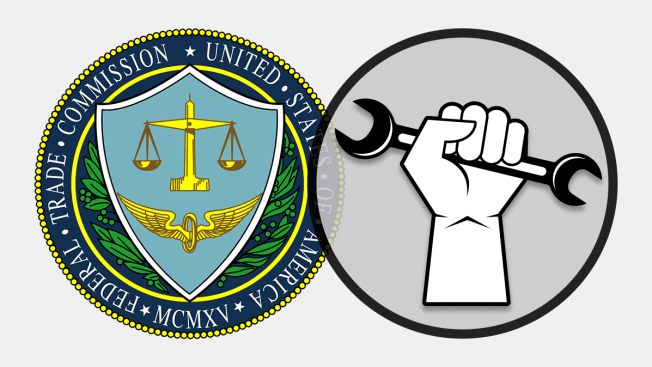 Manufacturers of everything from smartphones to cars are making it more difficult and expensive than necessary to repair their products, the Federal Trade Commission says in a new report.
The agency's criticism comes as consumer advocates push "right to repair" legislation in a number of states that would give consumers more freedom to decide where to get their devices fixed.
The FTC's 54-page report, "Nixing the Fix," (PDF) says that repairs that require specialized tools, hard-to-obtain parts, and proprietary diagnostic software can hurt consumers and independent repair businesses. "Consumers whose products break have limited choices," for where to get them fixed, it says.
Right-to-Repair Bills Are Pending
Since January, right-to-repair bills have been introduced in 27 states. While the individual bills vary, Mahoney says many of them take their cue from model legislation crafted by a collection of advocacy groups including Consumer Reports.
"The model legislation, it's pretty simple," she says. "Manufacturers should give consumers and third-party repairers equal access to the information, parts, and tools needed to fix devices that they now give to authorized repairers."
State laws could spur a national right-to-repair law, Mahoney says. In addition, they could help encourage industries to change their practices. For example, a 2012 right-to-repair bill in Massachusetts prompted a group of car makers to get together and improve their consumer protections across the country.
The FTC report says that the right to repair is especially important now because the pandemic has forced many workers and students to rely on their personal devices while working from home. That, coupled with recent disruptions in the supply chain for computer chips, which has made some replacement products scarce, has heightened the demand for access to inexpensive, easily accessible repair facilities.
The report also suggests that consumers could be given more information on how easy it is to get devices fixed when they're shopping, perhaps with a repairability score such as the ones recently mandated in France.