When you shop through retailer links on our site, we may earn affiliate commissions. 100% of the fees we collect are used to support our nonprofit mission.
Learn more.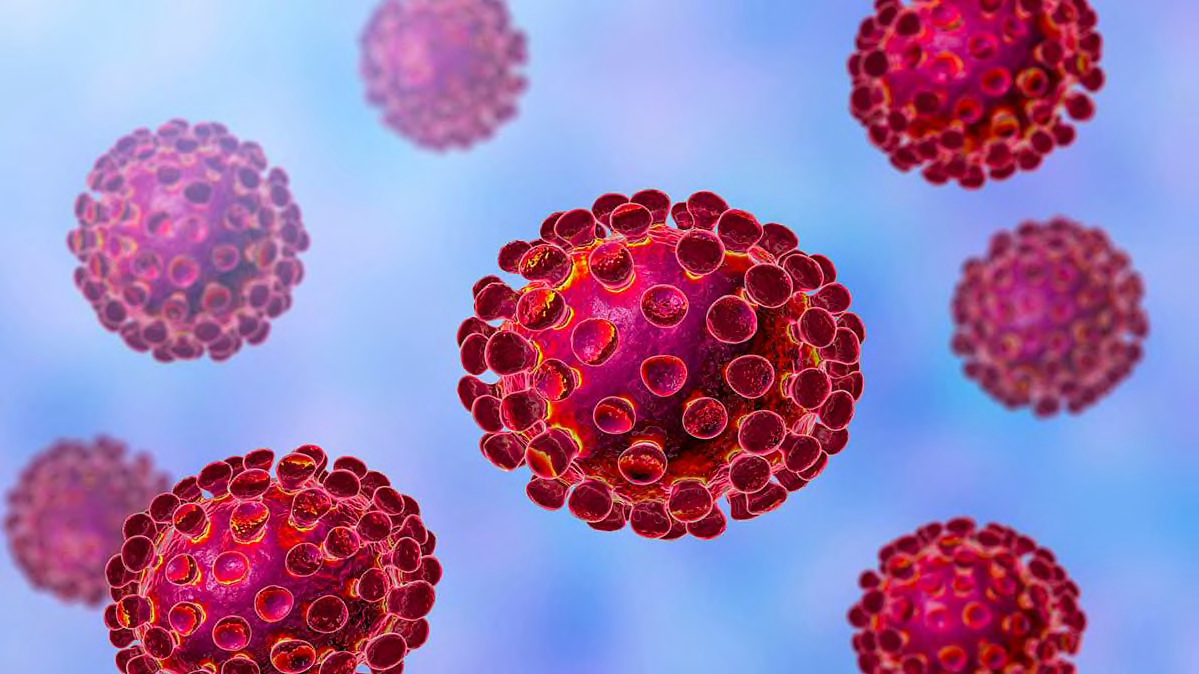 There are more confirmed cases of COVID-19 in the U.S. than in any other country. There have been at least 258,000 cases and at least 6,600 deaths in the U.S.
Trump has declared a national emergency and announced guidelines to slow the spread of the virus, asking people to avoid discretionary travel, avoid eating out, work from home, and avoid social gatherings of more than 10 people.
There have been more than 1,060,000 cases and at least 56,000 deaths around the world.
The World Health Organization has declared COVID-19 a pandemic.

The State Department says U.S. travelers should avoid all travel abroad. The CDC says residents of New York, New Jersey, and Connecticut should avoid non-essential domestic travel.
The virus causes respiratory problems that can range from a mild cough to severe pneumonia.
This article is being updated as the situation changes.
The novel coronavirus that first emerged in Wuhan, China, late last year has quickly spread around the globe, with the first case reported in the U.S. on Jan. 20. There are now more confirmed cases in the U.S. than in any other country in the world.
The virus can lead to a disease dubbed COVID-19, marked by respiratory problems that are usually mild (coughing, fever) but can be severe (pneumonia, trouble breathing)—especially in older adults and in people with underlying health conditions.
The World Health Organization declared a public health emergency at the end of January as the number of people infected climbed precipitously in China. But at first, the scattered cases that appeared in the U.S. were almost all in travelers who had recently returned from Wuhan or in quarantined Americans who had been repatriated by the State Department from high-risk areas. The U.S. government responded to these imported cases with strict travel restrictions, barring visitors from China and quarantining others.
Then, on Feb. 25, the Centers for Disease Control and Prevention warned that COVID-19 would almost certainly spread within communities in the U.S., just as it had started to do in Italy, South Korea, and Iran.
"It's not so much a question of if this will happen anymore, but rather more a question of exactly when," said Nancy Messonnier, M.D., director of the CDC's National Center for Immunization and Respiratory Diseases. She urged hospitals, schools, businesses, and families to prepare. "Disruption to everyday life may be severe," Messonnier added.
Just three days later, the first case of unknown origin emerged in Northern California. This patient had not traveled anywhere known to have a COVID-19 outbreak and had not had contact with any known cases. That diagnosis was the first hint that the virus was already spreading undetected in certain communities in the U.S. It was quickly followed by similar cases in Oregon and then in Washington, where a genetic analysis suggested that the virus may have been silently circulating for as long as six weeks.
As the U.S. slowly ramped up its testing capacity, new cases began popping up across the country, many with no links to China or other known cases. Now there have been at least 258,000 reported cases in the U.S., spread out across all 50 states, according to a Johns Hopkins University tally. At least 92,000 of those cases are in New York State. Many more cases may be unreported, experts say. There have been at least 6,600 deaths in the U.S.
There have been at least 1,066,000 cases around the world, according to the Johns Hopkins count. That includes more than 119,000 cases in Italy, more than 117,000 cases in Spain, more than 89,000 cases in Germany, and more than 82,000 cases in China. The virus has appeared in more than 180 countries or regions, though many still have just a handful of known cases. There have been 56,000 deaths.
The WHO on March 11 said for the first time that the spread and severity of COVID-19 means it should be characterized as a pandemic. Two days later, President Trump declared a national emergency.
Across the U.S., as the virus continued to spread in different communities, people began to adjust to the "social distancing" measures recommended by many local authorities: Large events were cancelled, workplaces were shut down, and many schools and universities were closed.
On March 16, President Trump announced new guidelines in a bid to help slow the spread of the virus. Americans should work from home if possible; avoid discretionary travel, shopping trips, and social visits; avoid social gatherings in groups of more than 10; avoid eating or drinking at bars, food courts, and restaurants; and not visit nursing homes or retirement or long-term care facilities, he said. These guidelines will be in place until at least April 30.
"The risk to Americans is different depending on one's location and contacts," says Isaac Bogoch, M.D., an epidemiologist and associate professor of infectious diseases in the department of medicine at the University of Toronto. "As we see more widespread transmission," he adds, many Americans will see their risk of exposure rise.
"We have not reached our peak," said Anthony Fauci, M.D., director of the National Institute of Allergy and Infectious Diseases, at a March 13 news conference. "We will see more suffering and death."
Even with social distancing guidelines in place, some projections suggest that there could be between 100,000 and 240,000 COVID-19 deaths in the U.S., officials said at a press briefing Tuesday. They emphasized that this estimate may change as we learn more.
Here's what we know so far about the virus.
What Is This New Virus?
The new pathogen is part of a large family of viruses known as coronaviruses. (Under a microscope, these viruses look like they have a crown, or corona.)
At first, the virus was referred to simply as "2019 novel coronavirus" (2019-nCoV). Its official name is severe acute respiratory syndrome coronavirus 2 (SARS-CoV-2). The disease caused by this new virus has another name: coronavirus disease 2019 (COVID-19).
Coronaviruses are very common in animals, and many strains affect humans, according to Thomas File, M.D., president of the Infectious Diseases Society of America (IDSA). Most known coronaviruses cause mild conditions, such as the common cold and conjunctivitis, but the new virus is not the first time a coronavirus has led to hospitalizations and deaths.
"We have seen very serious manifestations of symptoms from other novel coronaviruses such as SARS and MERS," File says. In 2002 to 2003, an outbreak of severe acute respiratory syndrome (SARS) sickened more than 8,000 people and killed 774. Almost 10 years later, another coronavirus, known as Middle East respiratory syndrome (MERS), emerged and has since infected 2,499 people and killed 861. (Though the new coronavirus has infected many more people, the fatality rate so far has been far lower than that of either SARS or MERS.)
According to the CDC, many of the first COVID-19 cases had links to a large seafood and live animal market in Wuhan.
How Does This Coronavirus Spread?
Though the first cases of the new coronavirus seem to have spread from animals to people, the virus is now spreading from person to person "easily and sustainably," according to the CDC.
An early analysis of the first 425 confirmed cases estimated that each infected person was spreading the virus to approximately 2.2 other people. But the authors cautioned that this is a preliminary number, that it's subject to change, and that the goal of control measures is to drive this number down.
As a respiratory virus, the coronavirus spreads in droplets when someone coughs or sneezes, according to File at the IDSA. People can also release viral particles when they talk or sing. That means people within 5 or 6 feet of an infected person would be the most likely to get sick—when those viral particles land on a mucous membrane, like in your eye. Such viruses can also spread when people touch a surface contaminated with infectious droplets, then touch their own nose, mouth, or eyes.
These viruses "don't float around on the air for days on end," says Bogoch at the University of Toronto. That means someone is most likely to get COVID-19 from a person in close proximity to you, or by touching a contaminated surface and then touching your face. According to the CDC, while transmission via contaminated surfaces is possible, it is "not thought to be the main way the virus spreads."
Evidence has shown that people infected with the novel coronavirus may be able to spread it to others before they seem to have symptoms, or when their symptoms are very minor.
"We know there is virus spread before you develop symptoms, and then we know that there's a large group—we don't know the precise percent yet—that actually is asymptomatic or has such mild cases that they continue to spread the virus," said Deborah L. Birx, M.D., the coronavirus response coordinator for the White House, at a March 16 press briefing.
People who get COVID-19 appear to get sick in a time frame of a couple of days to two weeks after being exposed.
At present, there's no reason to think the pathogen could be transmitted through food or via consumer goods. (See our story about food safety and coronavirus.) Other coronaviruses similar to the new one don't last very long on surfaces, said the CDC, which means transmission via surfaces after days or weeks would be highly unlikely.
What Are the Symptoms?
There have been a wide range of symptoms so far, ranging from mild to severe. In most cases, people have had a fever and dry cough. In the more severe cases, people have developed serious pneumonia and shortness of breath.
Fatigue is also common, and some people experience diarrhea or nausea. Anecdotal reports suggests some people with COVID-19 say they lose their sense of smell and taste. (Read more about recognizing the symptoms of COVID-19.)
In a small percentage of cases, the disease has been fatal.
Most people who fall ill recover within two weeks. People with more severe cases generally recover in three to six weeks.
A study published Feb. 24 in JAMA by the Chinese Center for Disease Control and Prevention looked at 44, 672 confirmed cases of COVID-19 in China. The researchers characterized 81 percent as mild, 14 percent as severe, and 5 percent as critical.
Scientists have also been trying to figure out what's known as the case fatality rate—the percentage of cases in which the virus is fatal. COVID-19 appears to be deadlier than the seasonal flu, which kills about 0.1 percent of people who are infected. But beyond that, there has been a range of estimates.
In the study by the China CDC, among people with confirmed infections, 2.3 percent died; that rate was far higher in people who were 70 and older or who had chronic health conditions.
The fatality rate at the epicenter of the outbreak has so far been much higher than elsewhere in China and around the world. In Wuhan, between 2 and 4 percent of reported cases have been fatal; in other parts of China, the fatality rate has been 0.7 percent, according to a WHO briefing on Feb. 24.
On March 3, at a press briefing, WHO officials said that so far around the world, 3.4 percent of people known to have COVID-19 have died.
But there's an important caveat to all these estimates, says Bogoch at the University of Toronto. "There's a growing narrative of people with very mild symptoms who are not sick enough to seek care and not counted," he said. That means we can't accurately calculate the fatality rate. "When we're able to account for everybody and we have the true denominator, I would not be surprised if it were less than 2 or even less than 1 percent," he said.
That echoes what Fauci and CDC Director Robert Redfield wrote in the New England Journal of Medicine: "If one assumes that the number of asymptomatic or minimally symptomatic cases is several times as high as the number of reported cases, the case fatality rate may be considerably less than 1 percent."
Who Is at Risk?
At first, almost all the known cases were clustered in and around Wuhan, and in people who had recently returned from the region. On Feb. 25, for the first time, more new cases were reported outside of China than inside of China. By mid-March, the cumulative number of cases outside of China exceeded the number inside of China.
Now, hotspots have developed in several U.S. and European cities, where the number of cases is growing daily and the risk of exposure may be high.
We're still in the early phases of understanding which segments of the population are most at risk of infection and complications, according to Lisa Maragakis, M.D., the hospital epidemiologist at Johns Hopkins Hospital in Baltimore and the senior director of infection prevention at the Johns Hopkins Health System.
In general, "elderly patients and those with underlying diseases tend to do worse with any pneumonia," says Richard Wunderink, M.D., a professor of medicine at the Northwestern University Feinberg School of Medicine in Chicago who has written about coronaviruses.
And that seems to be the pattern for COVID-19 as well. The study from the China CDC found that while the fatality rate overall was 2.3 percent, it was 8 percent among people in their 70s, 14.8 percent among people 80 and older, 10.5 percent among people with heart disease, and 7.3 percent among people with diabetes. Meanwhile, only a small number (1 percent) of confirmed cases were in children under 10; none of them were fatal.
Still, Fauci cautioned, in an interview with CNN: "The virus isn't a mathematical formula. There are going to be people who are young who are going to wind up getting seriously ill."
According to the CDC, certain groups are at a higher risk for getting sick. That includes people in areas where the virus has been spreading within the community, healthcare workers caring for infected patients, close contacts of people with COVID-19, and travelers returning from locations where there is community spread.
According to guidelines released by the White House (PDF), older Americans and people with underlying health conditions should "stay home and away from other people."
The CDC has posted recommendations for schools, homes, communities, and businesses on a website that's being updated regularly. You can also check your state health department's website for information specific to your region.
What Should Travelers Know About the Virus?
The State Department has issued a global coronavirus-related travel warning, saying U.S. citizens should avoid all travel abroad. "In countries where commercial departure options remain available, U.S. citizens who live in the United States should arrange for immediate return to the United States, unless they are prepared to remain abroad for an indefinite period," the warning says.
The CDC says all travelers should avoid cruise ship travel and says that older adults and people with underlying disease should avoid non-essential long plane trips and crowded areas.
The CDC has also issued an alert advising residents of New York, New Jersey, and Connecticut to avoid non-essential domestic travel.
In general, travelers should remain vigilant and keep up to date with the latest advisories from the CDC, Maragakis says. The CDC does not recommend masks for travelers.
Many international flights have been suspended or canceled. Some domestic flights have also been canceled because of reduced demand.
Airlines that have announced at least some suspensions include Air Canada, American Airlines, British Airways, Delta, Lufthansa, and United. (The airlines' sites have more information on the specific dates of the suspensions and what to do if you have a booking. If you've already booked travel or are planning a trip, see our travel article for more specific advice.)
Foreign nationals who are coming from (or via) Iran, China, the United Kingdom, or a most of Europe will be denied entry to the U.S. The CDC has also advised travelers coming from many other countries where COVID-19 is spreading (see the full list here) to quarantine themselves at home for 14 days when they arrive in the U.S.
Whatever restrictions the government implements, one important line of defense is travelers themselves. People who have recently traveled to an affected area should contact health officials if they notice any symptoms of infection. The CDC is distributing hundreds of thousands of educational cards to arriving travelers so that people can be on the lookout for any symptoms that might be the new coronavirus.
In the case of the first two U.S. patients identified, both had reentered the U.S. before airport screening of those coming from Wuhan had begun. Both contacted their healthcare providers because of their symptoms and travel history.
How Should You Protect Yourself?
Health officials have advised isolating at home as much as possible, avoiding gatherings, and—especially if you are in an at-risk group—limiting trips out in public. Local health officials in areas where COVID-19 is spreading widely may have even stricter advice.
If you're not feeling well or have been exposed to the virus, you may be advised to quarantine yourself for 14 days. This means making a plan and getting just a couple of weeks' worth of food, soap, and other essentials—no need to hoard supplies. (For more information, see our article on what you might need.)
Some health officials in areas where COVID-19 is widespread have said that everyone should wear a face covering—such as a scarf or hand-sewn mask—when out in public. (Medical masks are generally in short supply and should be reserved for healthcare workers.) While a mask does not provide much protection to the wearer, it can help someone who is sick protect those around them. Since people can be contagious before they feel sick, some research suggests universal mask wearing may help curb transmission—though not all experts agree. (See our story for more on making sense of the conflicting guidance on masks.)
Measures that can also help protect you from the flu—like frequent hand-washing and avoiding sick people—can also protect you from COVID-19. For more information, see our article on how to protect yourself.
What Experts Still Don't Know
"Almost every day, we're learning things we didn't know before," Robert Redfield, M.D., the director of the CDC said at a late-January press conference.

We still need to learn exactly how the virus spreads from person to person and how likely people are to get sick when they're exposed, Maragakis says.
Scientists are also working on understanding the best treatment strategies for those who do fall ill, Bogoch says.
We also need more data to calculate the mortality rate, File says.
"How many people are exposed who don't show symptoms or who have mild symptoms? That's hard to figure out during cold and flu season," says Amanda McClelland, R.N., M.P.H., senior vice president of Prevent Epidemics at Resolve to Save Lives, an initiative of Vital Strategies. "That's the key piece that's missing."
The CDC describes this as a "rapidly evolving situation," and said information will be updated as it becomes available.
Editor's Note: This article was originally published Jan. 23.
The Right Way to Wash Your Hands
Frequent hand-washing can keep you from getting sick—but you might not be doing it right. "Consumer 101" TV show host Jack Rico shares Consumer Reports' tips from the experts.