Ground beef terms explained
Labels you see on packages may not mean what you think they do
Published: August 24, 2015 06:00 AM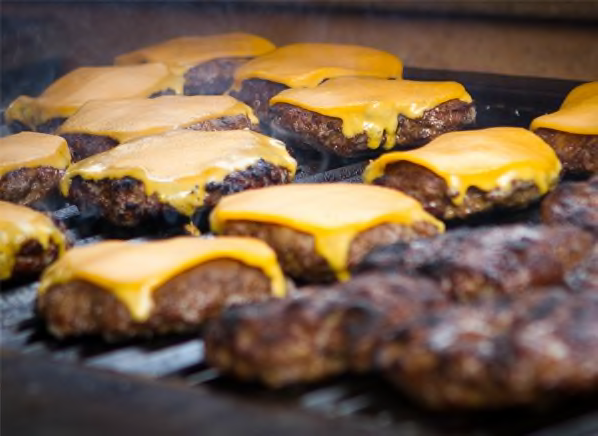 Most of us use the words ground beef, beef patties, and hamburger interchangeably, but they are actually different things. Here's a little glossary of common terms you see on ground beef packages and labels.

Ground beef
This can come from meat and fat trimmings from multiple animals, as well as other beef components, such as esophagus, diaphragm, or cheek of the animal. The maximum amount of fat by weight it can contain is 30 percent.
Hamburger
This is made from meat trimmings and other beef components. It can't exceed 30 percent fat, but unlike ground beef, pure beef fat can be added to reach the desired level of fat content.
Pure beef patties
Also called 100 percent beef patties, these are similar to ground beef but can contain partially defatted chopped beef. Regular "beef patties" can also contain defatted beef, and organ meats, water, binders, fillers, and extenders. Those latter ingredients must be listed on the label.
Ground chuck
When you see a cut of beef denoted on the label—such as chuck, round, or sirloin—the meat and meat trimmings come from that part of the animal. No beef components can be added. However, it can still contain meat from multiple animals.
80/20
This refers to the percent of lean meat and fat by weight in the ground beef. Common lean-to-fat percentages are 70/30, 80/20, and 90/10. That doesn't tell you the percent of calories from fat in the beef, however. For example, 51 percent of the calories in 90/10 ground beef come from fat.
Lean ground beef/Extra lean ground beef
"Lean" ground beef must have less than 10 grams of total fat and less than 4.5 grams of saturated fat per 3.5-ounce serving. "Extra Lean" meat must contain less than 5 grams of total fat and less than 2 grams of saturated fat.
Editor's Note:
Funding for this project was provided by The Pew Charitable Trusts. Any views expressed are those of Consumer Reports and its advocacy arm, Consumers Union, and do not necessarily reflect the views of The Pew Charitable Trusts.

This article also appeared in the October 2015 issue of Consumer Reports magazine.