Netflix to raise streaming video prices for new members
Does a $10-per-month subscription still seem like a great deal?
Published: April 22, 2014 04:30 PM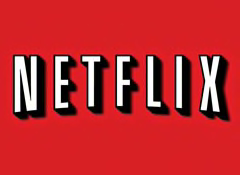 If you've been thinking of getting or giving a Netflix subscription, it's time to make a move: The company says that it will be raising the price of a monthly streaming subscription a dollar or two within the next few months.
If you're a current subscriber, the good news is that the company will be using some of the extra cash to beef up its library of content by buying more movies and TV shows. Netflix says it will spend nearly $3 billion licensing content this year. In addition, it's likely the company will continue to look at improving the streaming quality of its service by reaching more "peering" deals, such as the one it recently did with Comcast.
Another possibility: Buying more 4K Ultra HD content as the number of Ultra HD TVs increases. Netflix recently became the first video service to offer 4K streaming, with the second season of "House of Cards" now available to those with UHD TVs and fast enough (15Mbps) broadband speeds.

In a letter to shareholders, Netflix said it would raise the monthly subscription fee for new subscribers by one or two dollars sometime this quarter, possibly to $10 a month. Current subscribers will continue to pay the $8-per-month subscription "for a generous time period," the company said.
—James K. Willcox