Did iOS 8.0.1 update cripple your iPhone 6 or 6 Plus? Here's what you can do.
Hint: You'll need to back up your stuff and reinstall the old iOS
Published: September 25, 2014 02:00 PM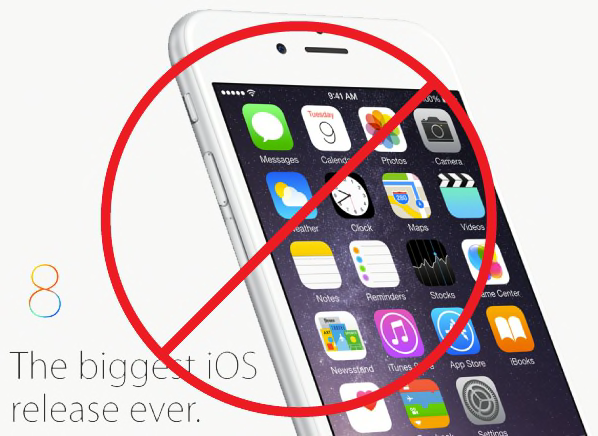 Just a week after Apple released iOS 8, it pushed out a routine update, version 8.0.1, specifically for the new iPhone 6 and 6 Plus. The patch was intended to fix several bugs on the new iPhones— including app crashes, unexpected data usage for the message app, and a malfunctioning Health app—but it instead crippled the phones.
The few 6 and 6 Plus users who went for the 8.0.1 update began to experience serious problems with their new iPhones, including not being able to make calls or use the Touch ID fingerprint scanner to unlock their phone or make purchases. (The problems don't affect the unupdated version iOS 8, which is also a free download for iPhones back to the 4s.)
Apple moved quickly to address the situation:
It yanked the 8.0.1 update within hours of releasing it, so most iOS users didn't get the chance to "infect" their phones with this buggy release.
Apple promises another update "within the next few days," version iOS 8.0.2, to fix these problems.
If your phone is already crippled, Apple has a temporary fix you can apply now to revert to the older version of iOS 8.
Other supposed iPhone problems, such as the reported ease in which they can bend in your pocket, may not be as easy to fix.

—Mike Gikas