Motorola Moto X smart phone is highly customizable and obeys your every command
The phone's exceptional voice and gesture controls are always ready—even when you're not
Published: September 08, 2014 04:45 PM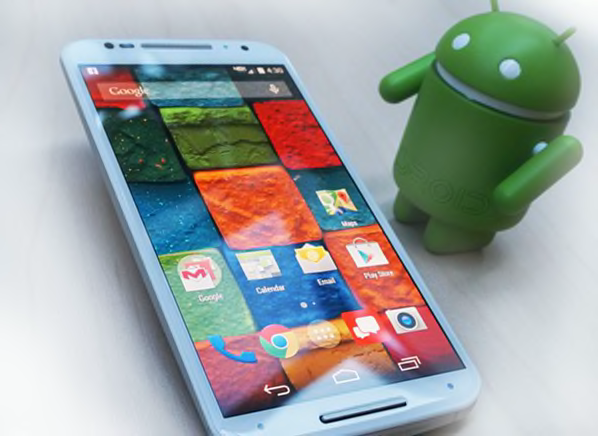 Motorola's second-generation Moto X is the company's last hurrah as a "Google-made" phone, before the company joins the fold of its new owner, computer giant Lenovo. And just like the first Moto X, this iteration's two most notable features are its amazing—almost spooky—ability to obey your spoken commands and hand gestures, and the number of made-to-order options for customizing it before it leaves the factory. This new version can handle more complex commands, such as downloading and installing apps, and also comes with a wider selection of customization options that include several real wood and leather finishes, personal inscriptions, storage capacity, even what you'd see on the phone's 5.2-inch display when you turn it on the for the first time.
I've been using a press sample of the Moto X for the past few days, while my colleague Carol Mangis has been checking out Motorola's Moto 360 smart watch. Overall, I liked this phone, including my test unit's attractive bamboo finish. But there was one annoyance: The phone's voice command feature is always listening—even when it's in your pocket—and it "woke up" at inopportune times, such as when I was out to dinner with friends.
Here are my impressions.
You talkin' to me?
One unique feature of Moto X phones, including last year's model, is that they're always ready to respond to spoken commands even if you don't touch them or wake up their screens. An onboard natural-language processor and multiple microphones help the phone interpret plain-English commands, while a contextual computing processor enables the phone to remain on standby for such commands while consuming minimal energy. As I mentioned earlier, this "always on" feature may cause the phone to wake up even when you don't want to it, but you can turn it off temporarily in settings.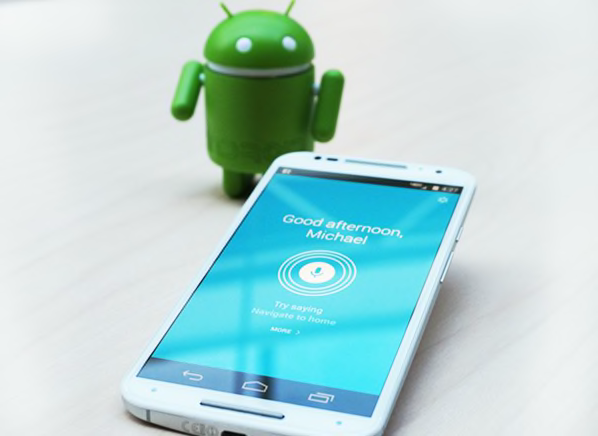 The second-gen Moto X ups the ante by allowing you to perform more complex maneuvers by voice command after uttering any launch phrase you program the phone to respond to, such as "Hey, Moto X." For instance, I just said "Hey, Moto X, download and install the LinkedIn app from Google Play." And it did just that. The only thing I had to do by hand was click the Accept button for the app's user licensing agreement.
Say "take a picture," and the Moto X will launch the camera and snap a picture after a three-second countdown. There's even a setting that allows you to unlock a protected screen by saying your password or PIN—something you should do only when you're certain no one else is within earshot.
Of course, you can also have the Moto X post your comments on Facebook, though it wasn't as good at it as say, Siri on a late-model iPhone. The Moto X stopped taking dictation after the first sentence, and it often misinterpreted what I said.
Thoughtful gestures
I'm not big on gesture controls on a phone that's already in your hand, but I grudgingly admit that the Moto X interprets gestures very well. Just as with a Samsung Galaxy smart phone, you can now accept or turn down an incoming call by waving your hand over the Moto X. And as with its predecessor, this phone's display instinctively wakes up when you pull it out of your pocket, and you can launch the camera by flicking your wrist.
Decent display
Our engineers will fully test the Moto X's 1080p display when it's in our lab, but it appeared quite crisp to me, even in bright sunlight. The display measures 5.2 inches—larger than its predecessor's 4.7 inches, which was the "ideal" screen size, according to Motorola research at the time. (The company must have changed its mind.) The screen's Gorilla Glass coating appeared to protect it while it bounced around in my pocket, which it shared with keys and loose change.
Comfortable to hold and operate
Measuring 2.9 inches x 5.5 inches, the new Moto X is a tad larger than the old one. Yet I found it quite comfortable to hold, thanks in part to its curved back. The phone measures about 0.4 inches in the center but tapers to less than 0.25 inches along the edges. It weighs a hair over 5 ounces, which is pretty good for a large-screen phone.
Moto X will be available later this month for as low as $100 with a new two-year customer agreement on select carriers in the U.S. It will be available off-contract and unlocked from $500 on motorola.com.
Stay tuned for a full report after the retail version passes through our labs.
—Mike Gikas