5 top video games for kids
Make your young ones happy with these fun, family-friendly titles
Published: December 08, 2014 08:00 AM
Kids love video games—and if you're planning to buy one for the tykes this year, the sheer number of new games might make your head spin. To help you out, here's a list of popular titles that are sure to put a smile on your little gamer's face.
Be sure to check the ESRB rating on a game before you buy it. If you wouldn't let your kids watch an R-rated movie, don't them play M-rated video games!
—Matt Ferretti
Skylanders: Trap Team ($35 to $75, depending on platform)

ESRB rating: Everyone 10+
Available for: Microsoft Xbox 360 and Xbox One; Nintendo Wii U, Wii, and 3DS; and Android, Kindle, and iOS tablets; Sony PlayStation 3 and PlayStation 4
Multiplayer: Both local and online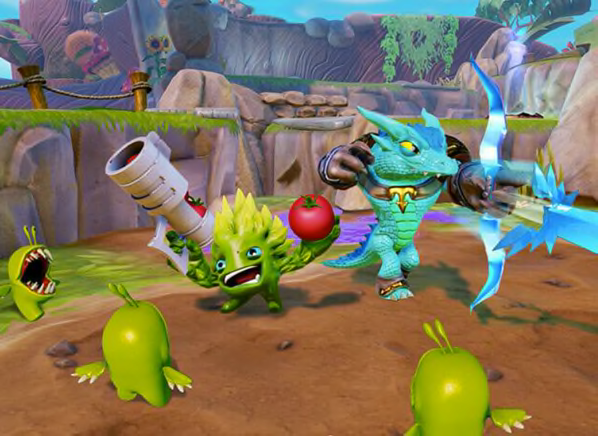 The first Skylanders game appeared in 2011, but the idea of collecting physical toys and using them as in-game characters is just as appealing to kids today. The newest version of Skylanders, Trap Team, is about capturing villains who have escaped from Cloudcracker Prison. To do this, you'll use Trapmaster Skylanders and Traptanium Shards: The Shards capture and store villains, who can then be used as playable characters. Even Kaos, a villain in previous Skylanders games, can be captured and controlled (much to the delight of my 9-year-old nephew).
All the previous Skylander figures work with Trap Team, and plenty more figures and traps are available for purchase—costs range from $5 to around $15. A new portal for transporting characters into the game is needed, so you'll have to pick up the new starter pack. The tablet version of the game plays exactly like the console version—we like that it's not dumbed down. The 3DS version has its own storyline. The gameplay in all versions revolves around shooting or striking enemies and solving puzzles.
Disney Infinity 2.0 ($60 to $180, depending on bundle)

ESRB rating: Everyone 10+
Available for: Microsoft Xbox One, Xbox 360, and Windows PCs, Nintendo Wii U, Sony PlayStation 3, PlayStation 4,
Multiplayer: Both local and online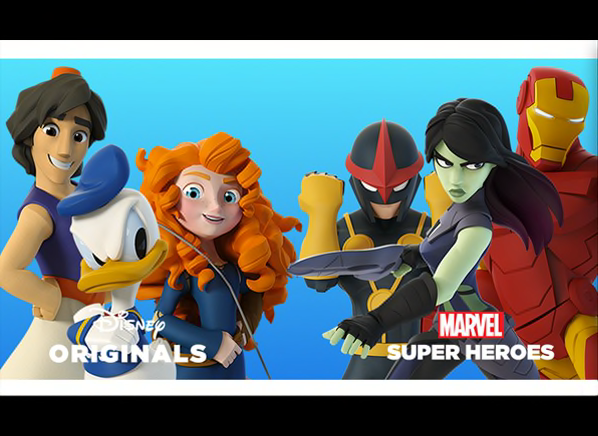 Disney is back with the second version of Infinity: Like Skylanders, this game uses physical toys as in-game characters. Infinity mimics playing in a large toy box, with toys from many different Disney series. New in Infinity 2.0 are Marvel superheroes (Spider-man, The Avengers, and more).
In Play Set mode, you place a purchased Play Set on the Infinity Base and play through a story that's based on that set. In Toy Box mode, you can create your own world to play in—anything from castles to race tracks—and all figures from any Play Set can interact. You can also try out other players' creations online.
Also in Toy Box mode, you can use figures and power disks from Infinity 1.0. One plus for parents: If you own Disney Infinity 1.0, you won't need to buy a starter pack for 2.0. You can simply download the software for $30 and use the Infinity Base you already have. You will have to buy figures ($14) and Play Sets ($40) separately to experience the game fully, though.

Pokemon Alpha Sapphire, Pokemon Omega Ruby ($40 each)
ESRB rating: E for everyone
Available for: Nintendo 3DS
Multiplayer: online competitive play, character trading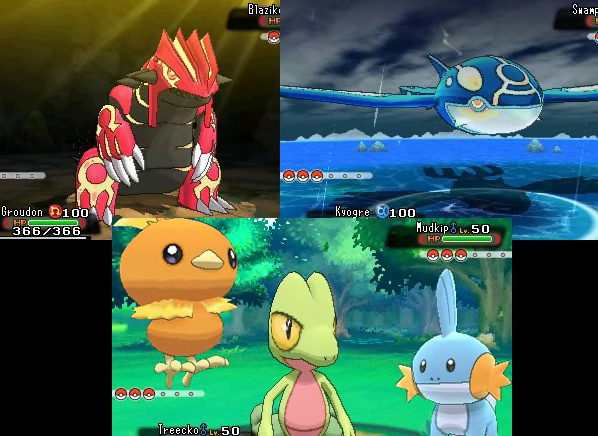 In all the Pokemon games, which kids have been enjoying since the late 1990s, the idea is to capture and battle various Pokemon characters—with the ultimate goal of catching them all. Alpha Sapphire and Omega Ruby (two updated versions of older games) have new features, including 3D visuals.
The story from the original versions of these games is expanded, too. And the new Area Nav feature helps players catch wild Pokemon, even hard-to-find ones, by revealing all the Pokeman that are hiding in a particular area. A unique version of Pokemon's mascot, Pikachu, can wear different costumes in battle and learn moves specific to each costume. Last but not least, there's a new move called Soar that lets a player fly over the region. Parents, note that the plot requires reading, so young non-readers may become frustrated.

Super Smash Bros. ($60 for Wii U, $40 for 3DS)

ESRB rating: Everyone 10+
Available for: Nintendo Wii U and Nintendo 3DS
Multiplayer: Both local and online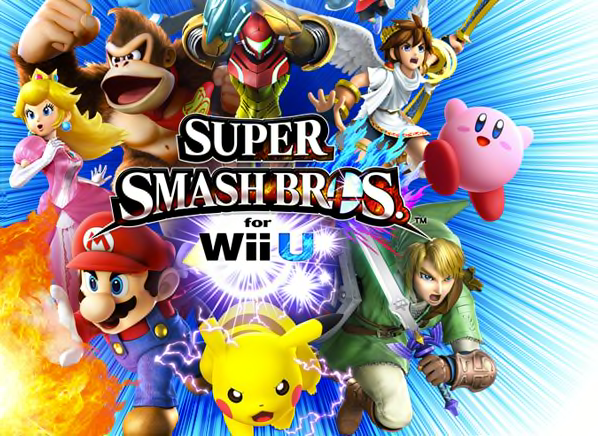 Super Smash Bros is the latest entry in an iconic fighting game series from Nintendo that debuted in 1999. The game pits up to 8 characters against each other, and the player tries to knock his opponents off of the stage. You can choose to fight as popular Nintendo characters, such as Mario and Link, or as characters from other franchises, including Sonic the Hedgehog and Megaman. Although several of the characters use guns or swords in combat, none of the violence is gratuitous: The battles feel like more like a sporting event, complete with an announcer calling the action.

This is the first game that is compatible with Nintendo's Amiibo figures, which—similar to Disney Infinity and Skylanders—you can place on the GamePad to access a customizable version of that character in the game. Players can train the characters and customize their movements. The customization is stored in the figure, so you can use them at any time without losing your settings. (The Amiibo figures are currently not compatible with the 3DS version of the game.) The Amiibo figures are not mandatory for the game. It's a great choice for Nintendo fans, and it's a fun fighting game that isn't anywhere near as graphic as, say, Mortal Kombat.

Little Big Planet 3 ($60)

ESRB rating: E for everyone
Available for: Sony PlayStation 3 and 4
Multiplayer: Both local and online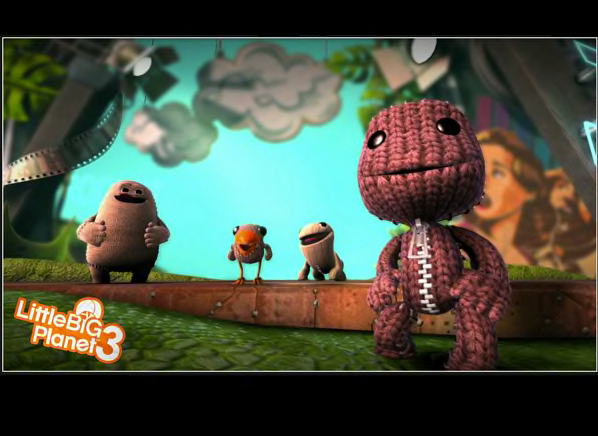 In the LittleBigPlanet game series, creativity rules: Players take on the role of Sackboy or Sackgirl, a plain stuffed-animal-type creature that players can customize by choosing a costume and what type of material they are made of. Players also create worlds of their own design and can also try other players' creations over the internet.
The Adventure mode features classic platforming elements—running, jumping, climbing, and puzzle solving—to clear each stage of the game. Three new characters are introduced in this version: Swoop is a small bird-like creature who can fly and carry other players; Toggle can switch between a big form which makes him stronger and a small form which makes him lighter and able to access tighter locations; and Odd Sock is a four-legged creature who is much faster than the others and can jump off walls.
More holiday gift ideas and tips