Why a bike helmet might save your brain
It may not be concussion-proof, but it will protect your head from serious injury
Published: June 01, 2015 10:30 AM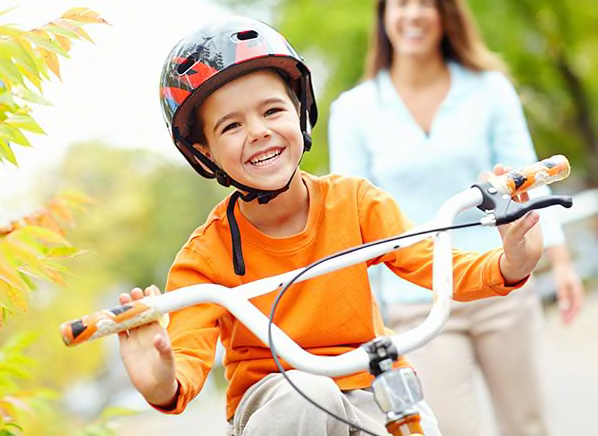 Bike helmets can't prevent a broken leg, like the one U.S. Secretary of State John Kerry suffered in a bike accident in France over the weekend. But they can reduce the odds of moderate or severe head injuries in an accident, which can be even more important.

"Bike helmets absorb the force of the impact," says neurologist Orly Avitzur, M.D., Consumer Reports' medical adviser. "They take the hit so that your head doesn't have to."
While there's no doubt that bike helmets protect against skull fractures, no bike helmet is completely concussion-proof. Still our medical experts say that wearing a bike helmet will likely help reduce the chances of suffering a concussion from a bike accident, at least a little. Everyone, children and adults, should put on a helmet every time they get on a bike.

Is it a concussion?
If you fall off your bike and hit your head but seem to be OK, you still should pay close attention to how you feel over the next few hours or days. The signs of a concussion vary and range from mild to severe. If you experience any of the following after a jolt to the head, play it safe and call your doctor or go to the emergency room.
Headache or "pressure" in head
Nausea or vomiting
Balance problems or dizziness
Double or blurry vision
Sensitivity to light or sound
Feeling sluggish, hazy, foggy, or sleepy
Confusion or trouble concentrating
Memory problems
If your helmet has been involved in a crash—even if you can't see any damage—replace it. The foam materials in the helmet will crush after an impact and lose their ability to help protect your brain from another accident.
—Sue Byrne