When you shop through retailer links on our site, we may earn affiliate commissions. 100% of the fees we collect are used to support our nonprofit mission.
Learn more.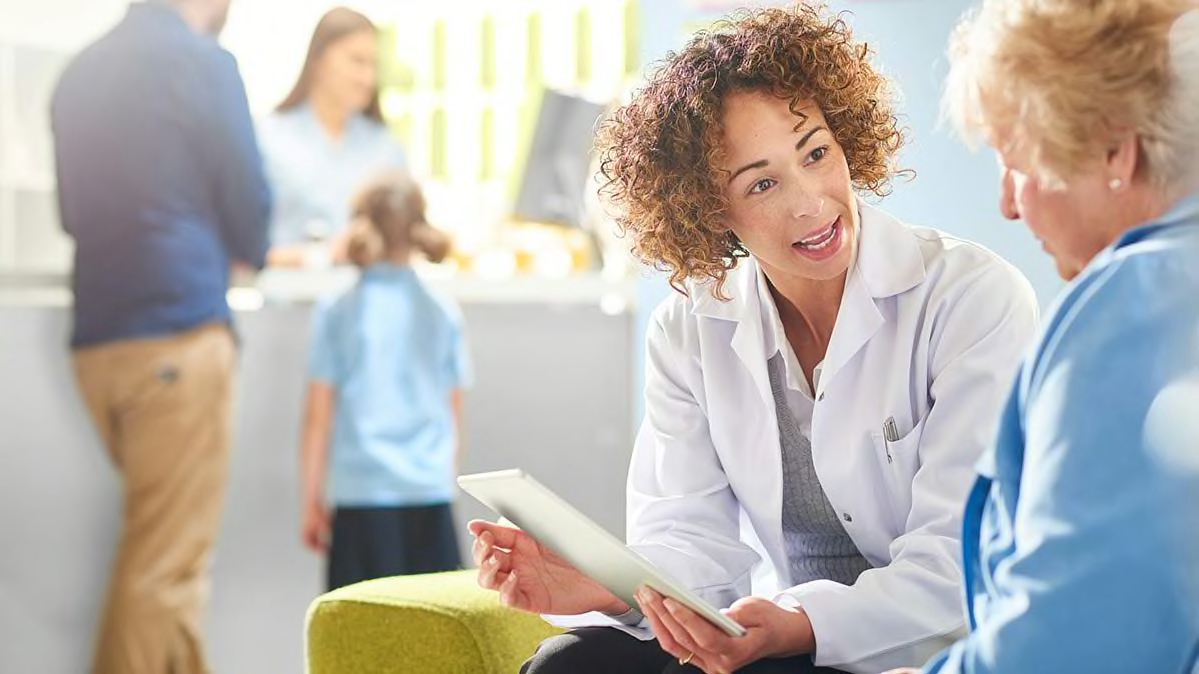 Pharmacists have long known that consumers can sometimes pay less for prescription drugs by not using their insurance. That's because in some cases the cash price for a drug can be lower than even your co-pay. But pharmacists have been prevented from sharing that information with patients by "gag clauses" in contracts between pharmacies and pharmacy benefit managers (PBMS), which are companies that act as middlemen among drugmakers, insurers, and drugstores.
But no more. President Trump today signed two bills that ban gag clauses.

"Citizens deserve to know the lowest prices available at our pharmacies," Trump said at a signing ceremony at the White House. These laws, he said, will "end these unjust gag clauses."
The two bills—introduced by Sen. Claire McCaskill (D-Mo.) and authored by Sens. Susan Collins (R-Maine), McCaskill, Debbie Stabenow (D-Mich.), John Barrasso (R-Wy.), and Bill Cassidy (R-La.)—are known as the "Patient's Right to Know Drug Prices Act" and the "Know the Lowest Price Act." The two bills cover both private insurance that you get from an employer or purchase on your own, as well as those offered through Medicare Part D—the part of Medicare that covers the drug benefits for people 65 and older.
In explaining why the laws were needed, McCaskill pointed to recent research showing that consumers are overcharged an estimated one out of every five times a prescription is filled.
Consumers Union, the advocacy division of Consumer Reports, supported both pieces of legislation and has long worked to end the practice of hiding lower prices from consumers.
"Gag clauses only benefit pharmacy benefit managers and health plans, concealing the true cost of prescription drugs from consumers and preventing them from potentially saving money on many prescriptions," says Dena Mendelsohn, senior attorney for Consumers Union. "While much more remains to be done to rein in rising drug costs, these laws are important steps that can make a real difference in consumers everyday lives now."
The new laws are supported by many pharmacies.
"We believe these two bills help unshackle pharmacists to use their expertise to have conversations with patients that help them receive the most appropriate medication at the lowest cost without fear of retribution," says Doug Hoey, CEO of the National Community Pharmacists Association, a trade group that represents independent pharmacists. In addition, Hoey says, the new laws also mean PBMs cannot retaliate against pharmacists for helping patients get a lower drug price.
The Pharmaceutical Care Management Association (PCMA), an industry group that works on behalf of PBMs, said in a statement that both bills already align with standard industry practices.
Nearly two dozen states, including California, Connecticut, Georgina, Indiana, North Dakota, and Ohio, have already outlawed gag clauses. But the new laws will apply to the whole country.
Still, more could be done to protect consumers, Mendelson says. For evidence, she points to California, which recently passed even stronger protections for consumers. In that state, consumers can count the money they paid in cash for low-cost drugs toward their deductible. Equally important, she says, pharmacists there are not just allowed to tell patients when lower prices are available, but are required to tell them about those cost savings.
In the rest of the country, however, you may still need to take an active role to get the best price on your prescription drugs. Here are some questions to ask your pharmacist.
How to Get a Lower Drug Price
Even with these laws in effect, don't wait for your pharmacist to tell you when you might be able to save on a drug by paying cash instead of insurance. Instead, ask directly. In addition, ask these three other simple questions:
1. Is there a generic version of my medication? To be approved by the Food and Drug Administration, generic drugs must be shown to be "bioequivalent," that is, that they work in the body the same way and are metabolized at the same rate, and that they use the exact same active ingredient as branded drugs. Using generic versions of branded drugs can save you up to 85 percent off the price.
2. Will a 90-day prescription save me money? In many cases, you could avoid paying at least one extra co-pay if you are able to get a prescription for a three-month supply of your medication. This is especially helpful for those with chronic conditions such as diabetes or high blood pressure.
3. Do you offer any discounts? Many major chain pharmacies, including Walmart, CVS, and Walgreens, as well as grocery-store pharmacies like Kroger and Publix, offer dozens of common generic drugs at a discount if you don't pay with your insurance.

Consider, too, discount coupons or vouchers from sites like GoodRx, Blink Health, and WeRX.org. Our secret shoppers called dozens of pharmacies around the country in an earlier investigation and found most stores would honor those coupons, too.