When you shop through retailer links on our site, we may earn affiliate commissions. 100% of the fees we collect are used to support our nonprofit mission.
Learn more.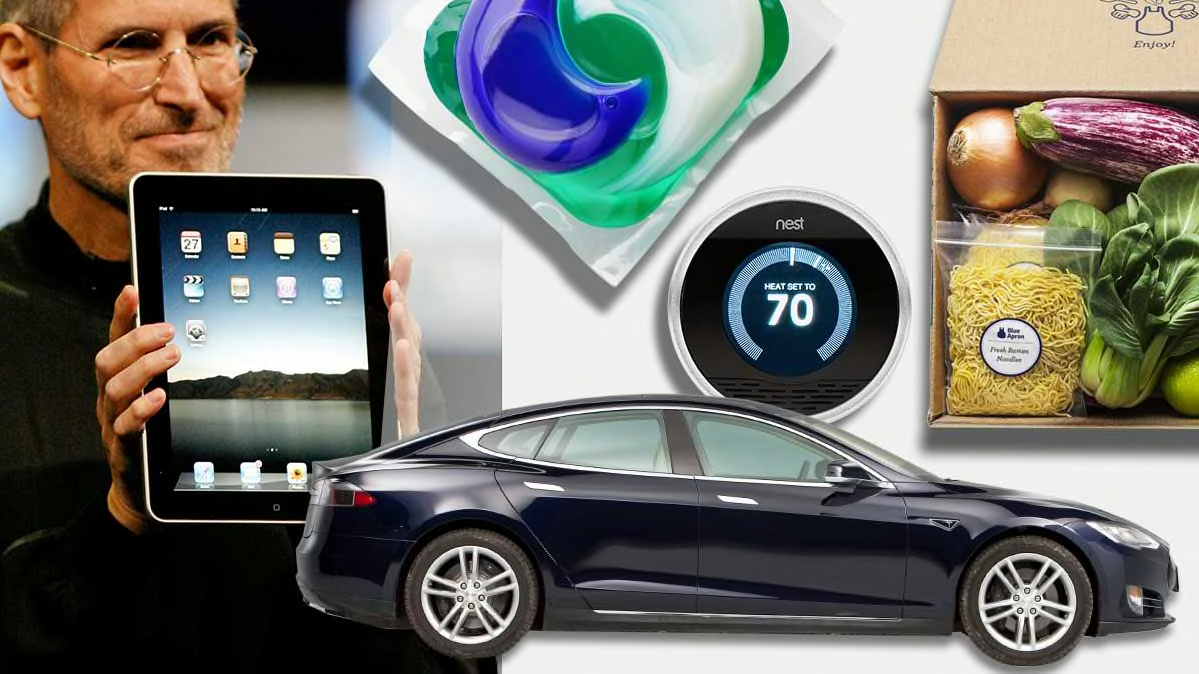 A decade is an eternity in the fast-paced world of consumer products and services. It can be hard to put it in proper perspective. But if you step back, as CR's editors recently did, and take a look at all that's changed in the past 10 years, you realize that before 2010, almost no one ordered mattresses online, or turned on the lights with their voice, or worried about how much their thermostat knew about them.
The innovations from this decade brought conveniences many consumers never even knew they needed, as well as some privacy and safety concerns few of us expected—sometimes all in the same product. As these new capabilities—and new risks—have emerged, CR has adapted along with the products we test, changing the way we evaluate new ones, examining privacy and data security, and prioritizing innovations that improve safety or efficiency.
We've compiled a list of products and services introduced in the past 10 years that have changed the way many of us shop, cook, drive, sleep, and entertain ourselves. Not every item on this list wowed CR testers (although some were top performers), but through innovation or clever marketing—or both—these gadgets, appliances, and new business models have disrupted industries and worked their way into our lives and our culture.
One note: We chose not to rank these items because, frankly, their relative importance is a bit subjective—one person's life-changing gadget is another person's frivolous eccentricity. That's why we'd like to hear what you think. In each category, we've embedded a poll asking you, dear reader, to vote on which of these innovations had the most impact.
Tech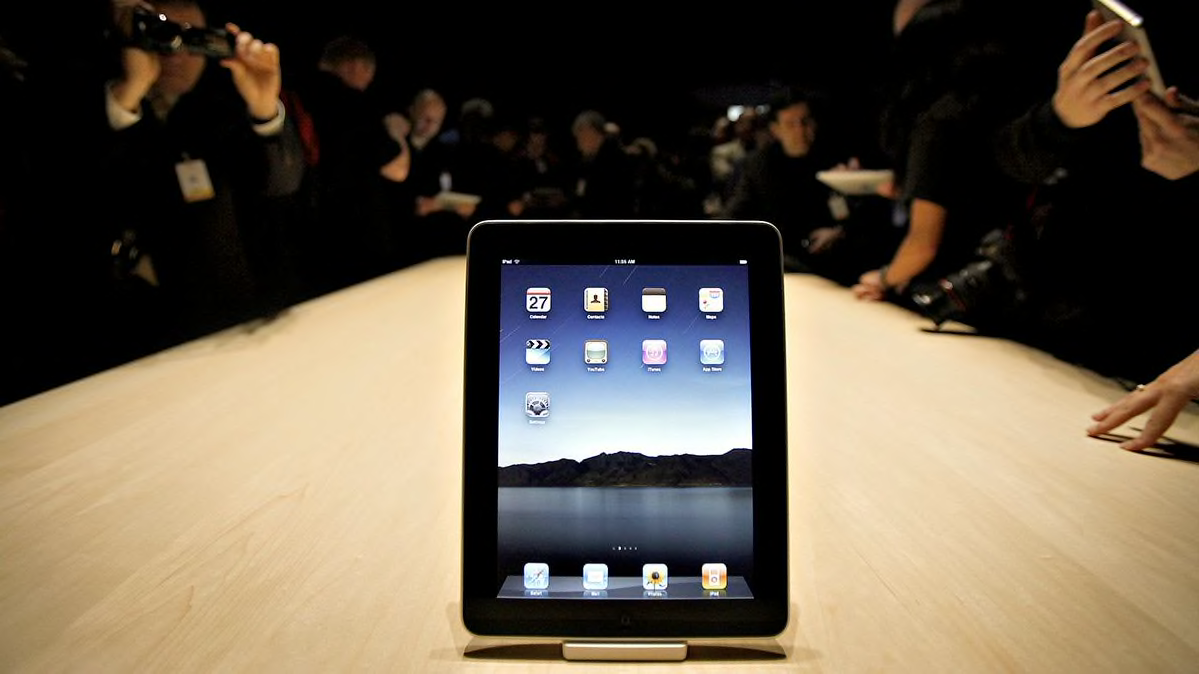 Amazon Echo (2014)
When the Amazon Echo launched in 2014, it seemed weirdly limited. It was an interactive speaker without a screen, with a voice-based digital assistant named Alexa that was no smarter than the iPhone's Siri, and sound that was "plasticky and processed," according to CR testers. But consumers loved it, and Amazon has added capabilities to Alexa over time and introduced multiple new Echo models. Now, tens of millions of households routinely ask Alexa to set kitchen timers, report on the weather, and tell dad jokes. Some consumers and privacy experts worry about data collection as some household conversations are beamed to company servers, but many more people have embraced the Echo and its competitors as convenient, easy-to-use household tools.—Allen St. John
Apple AirPods (2016)
At first, Apple AirPods were met with some resistance from reviewers who balked at their unusual design. But those misgivings soon gave way to a full-blown revolution, and Apple's wireless earbuds have become the most widely sold wireless headphones in the world. The AirPods' success has helped Apple justify its removal of the headphone jack from the iPhone, forcing other manufacturers to follow suit and cementing Bluetooth headphones as an indispensable accessory. When it comes to sound quality, though, Consumer Reports' tests found them a bit lacking, and they didn't score high enough to earn our recommendation. (The new noise-canceling AirPods Pro does better.)—Thomas Germain
Apple iPad (2010)
Attempts at making a consumer-friendly tablet computer date back to the 1980s, but Apple nailed the formula with the iPad. Pitched as "something that's between a laptop and a smartphone" by Steve Jobs (the iPad was also one of the last products he unveiled before his death in 2011), the iPad popularized a new product category and influenced smartphones and laptops, too. Laptops began to resemble tablets, gaining touch-screen displays—and in some cases allowing users to remove the keyboard or fold it away—while smartphones began to "phabletize" as people hungered for a bigger screen.—Jake Swearingen
Eero Mesh Router (2016)
Even the best routers can leave WiFi dead spots in many homes, especially bigger ones with old masonry construction. Enter Eero, which introduced mesh routers for mainstream use in 2016. Mesh routers differ from traditional routers in that they're made up of multiple units instead of a single one. These units work together to spread WiFi throughout your home. That way, you can place one unit in, say, the living room and another on the far end of your home so that you can reliably watch Netflix in bed. Eero wasn't the first mesh router, but its performance, ease of use (including a handy mobile app), and attractive design—here's a router that doesn't look like a tarantula—made it the one to beat this decade. (Here are our test results for Eero's latest model.)—Nicholas DeLeon
LG 55EC9300 OLED TV (2014)
We tested the first OLED (it stands for "organic light-emitting diode" screen technology) TV in 2008, but Sony's XEL-1 was more of a prototype than a real consumer product—it cost $2,500 and had an 11-inch screen. We saw a couple more OLED sets in the following years, including one from Samsung, but the first one to make it into CR ratings was LG's 55EC9300, launched in 2014. It was expensive at $3,500, but for that price a consumer could buy a 55-inch set with essentially unlimited viewing angles and even deeper black levels than the best plasma sets. Skip forward to today, and OLED TVs, available from LG and Sony, now top our TV ratings. They're still expensive, but prices are gradually coming down. You can find a 55-inch model for around $1,500.—James K. Willcox
Samsung Galaxy Note7 (2016)
The first Galaxy Note, which launched in 2011, was notable mainly for its honking big screen; at 5.3 inches it seemed absurdly large back then but would look downright puny today. The big screen and the stylus made the Note a somewhat specialized device that developed a base of dedicated fans. If you weren't among them, the Note you remember is the Galaxy Note7, which had a short, fiery life in the second half of 2016. Battery fires were first reported soon after the phone reached consumers in August. After a complicated recall, an evacuated Southwest Airlines flight, and an over-the-air effort to brick the phones, the Note7 saga left Samsung with the task of rebuilding an iconic line of phones, and consumers with a fresh appreciation of the potential dangers of the lithium-ion batteries that power most modern gadgets.—Jerry Beilinson
Sling TV (2015)
Consumer Reports surveys repeatedly show that cable TV providers are among the least-loved companies in most people's daily lives, a source of ever-rising prices, hidden fees, and poor customer service. And until the launch of Sling TV in 2015, there was a severe lack of competition. In many locations, only one or two providers were available. Sure, Netflix could provide a selection of movies and TV series, but that wouldn't get you traditional cable channels and live broadcasts. Sling was the first cable-replacement service, letting you watch real TV delivered entirely over the internet anywhere in the country, for $20 per month, making cord cutting much more attractive for many more people. At the time, Consumer Reports said: "After less than a week with Sling TV, it's hard to draw any firm conclusions about whether it could truly replace cable or satellite television for most users," but "if nothing else, Sling TV adds a little healthy competition to a marketplace that sorely needs it."—Jerry Beilinson
Home and Appliances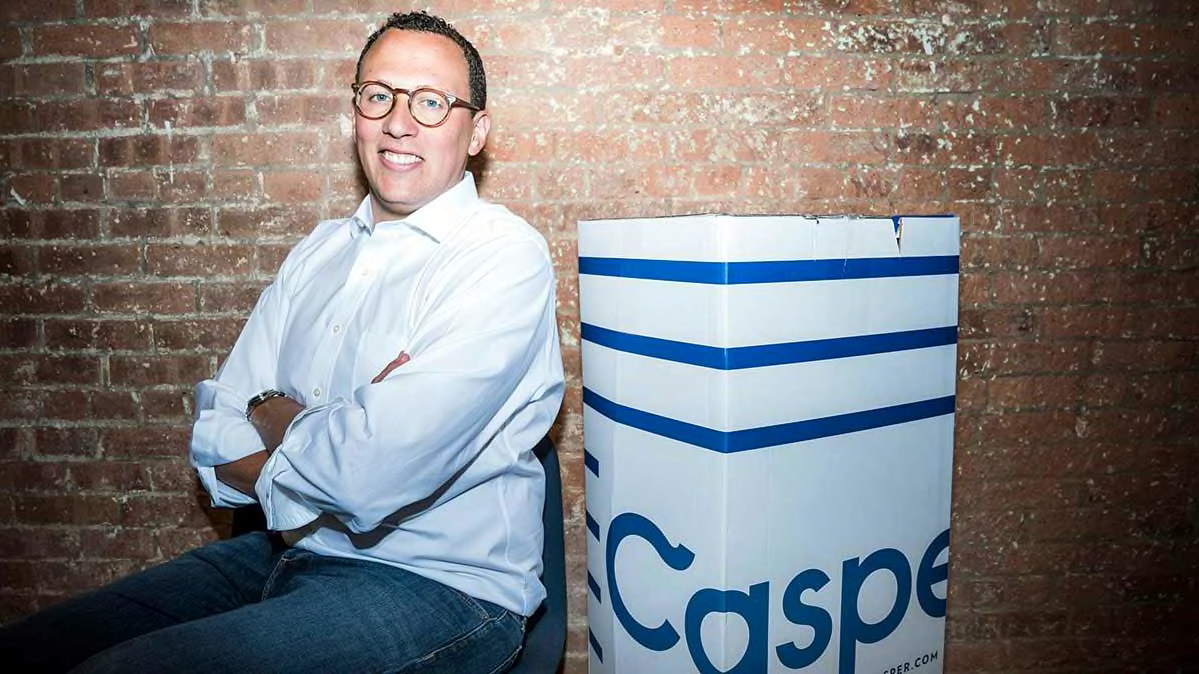 The Casper Mattress (2014)
Casper wasn't the first company to market vacuum-sealed bed-in-a-box mattresses that could be shipped to your front door, but it popularized the trend. Witty marketing, 100-night free trials, and mattresses that have nearly always tested well in CR's ratings make Casper stand out. It disrupted the mattress market by allowing customers to bypass the hard-sell walk-in mattress stores. But it seems things have come full circle: The company now has stores where people can go to try out their mattresses.—Haniya Rae
Google Nest Learning Thermostat (2011)
The Nest Learning Thermostat revolutionized the thermostat category by changing how we expect this humble little appliance to work. It uses sensors and algorithms to learn our routines and make temperature changes that both save energy and keep us comfortable. It also prompted the rest of the HVAC industry to follow suit with their own automated thermostats.—Daniel Wroclawski
Instant Pot (2010)
The Instant Pot wasn't initially advertised on TV or in print, and yet it has become a runaway success, thanks to Amazon, where it was first widely sold, and to food bloggers and chefs who raved about it. The company's founder, Robert Wang, has said his goal is to follow the example of Bill Gates and "put Instant Pot in every kitchen" (a nod to Gates' famous promise to put a computer in every home). And it's working, especially if you count all the copycats that have emerged since. In 2019 multi-cookers had an estimated household penetration of 26 percent (more than double what it was in 2017). For comparison, auto drip coffee makers had a household penetration of 58 percent in 2017.—Perry Santanachote
Ring Video Doorbell (2014)
For better or worse, the Ring Video Doorbell ushered in an entirely new category of home security cameras that let us keep a digital eye on one of the most important parts of the home: the front door. While great at discouraging potential burglars and catching porch pirates in the act, this doorbell has also raised significant privacy concerns because of its data security measures, as well as for Ring's Neighbors feature, an app-based neighborhood watch social network that lets owners share video with each other and the police.—Daniel Wroclawski
Ryobi RY907022FI Generator (2018)
The carbon monoxide (CO) from generators is invisible and dangerous. From 2005 to 2017, more than 900 people died of carbon monoxide poisoning while using portable generators, according to the Consumer Product Safety Commission. Consumer Reports has long advocated for stronger safety standards for these potentially deadly machines, and Ryobi rose to the challenge with a model that has the most robust safety features we've ever seen. Its generator has a built-in sensor and safety shutoff that turns off the machine automatically when CO builds to dangerous levels, and it produces far less CO in the first place—just 10 percent of what comparable models produce, according to Ryobi. Performance is stellar, too—this model has the top spot in our ratings of portable generators. It's our hope that the Ryobi will be the first of many like it.—Paul Hope
Tide Pods Laundry Detergent (2012)
P&G launched a whole new product category when it rolled out Tide Pods. These little packets made measuring detergent a thing of the past; just pop one into the detergent compartment of your washer. But the pods also pose a safety hazard. Young children find these small, colorful packets of liquid detergent appealing, and some have eaten them and wound up in an emergency room. Folks with dementia have mistaken them for candy, too, and a few have died. Still, the convenience of laundry pods makes them increasingly popular. (Consumer Reports currently doesn't recommend any liquid laundry packets because of the hazards they pose to children under 6 years old and adults who are cognitively impaired.)—Kimberly Janeway
Cars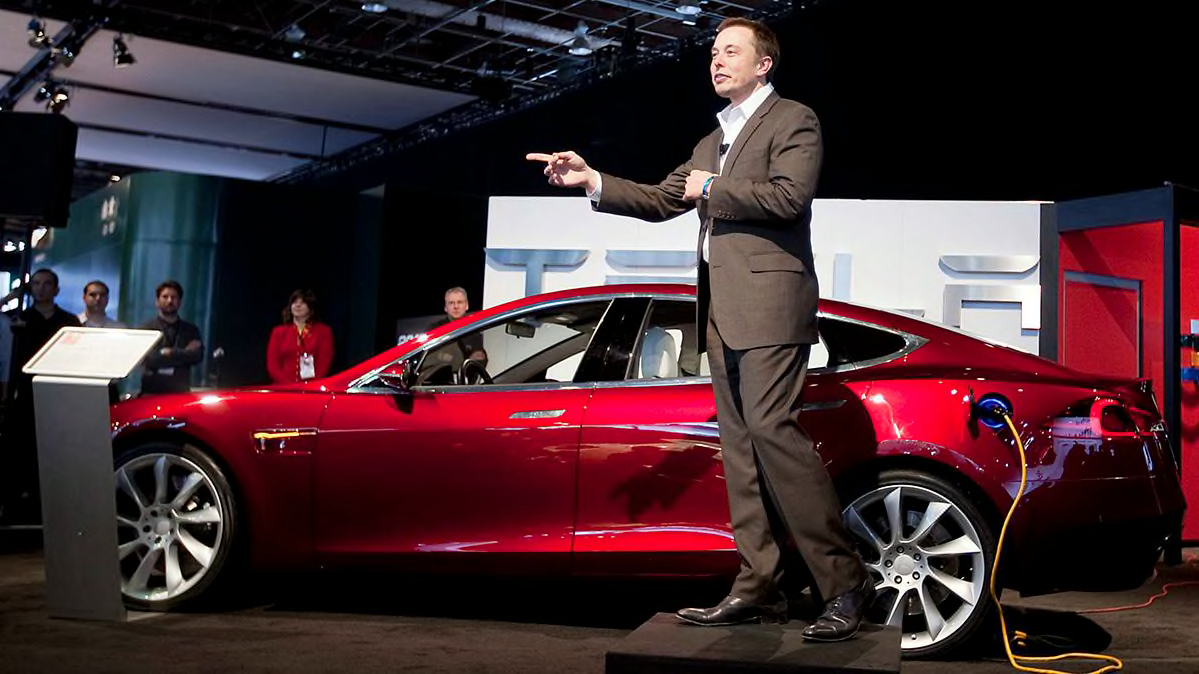 Apple CarPlay (2014)
At the start of the decade, car infotainment systems were a convoluted mess. They were slower, more complex, and less powerful than the phones we carried in our pockets. Plus, they were often obsolete as soon as they went on sale, incapable of being upgraded. But that all changed when Apple CarPlay debuted in 2014. (Google's Android Auto became available the following year.) Instead of forcing users to deal with a car's built-in software, CarPlay and Android Auto put a familiar phone interface and car-specific versions of popular audio and map apps on a car's dashboard. Drivers got access to real-time traffic and navigation, a vast library of streaming audio, and one less excuse to pick up their phones while driving.—Keith Barry
Cadillac CT6 With Super Cruise (2018 Model Year)
This advanced version of adaptive cruise control from Cadillac's parent company, General Motors, first showed up on the 2018 CT6 sedan. The system adjusts the car's speed and distance to cars ahead for the driver based on surrounding traffic, and steers the car when traveling on premapped, limited-access divided highways. But it's the small infrared camera trained on the driver's face that makes Super Cruise significant, because it assesses whether the driver is watching the road. If Super Cruise determines that a driver isn't paying enough attention, he gets red warning lights on the steering wheel, audible alerts, and/or a pulsating seat alerting him to pay attention or take control before the system slows the car down. The driver-monitoring aspect is part of the reason Super Cruise tops CR's Partial Automation rankings.—Mike Monticello
Tesla Model S (2012)
Tesla Motors upended the auto industry when it rolled out its breakthrough Model S sedan in 2012. This luxurious electric car showed that an EV could have rapid acceleration, sharp handling, and extended range. The Model S also could be updated—even repaired—through over-the-air software updates. It topped our road-test ratings when it debuted and continues to stand tall in our tests and with owner satisfaction, based on CR member surveys. Reliability has varied over time, but the influence of this sedan hasn't wavered. Some of Tesla's innovations have been controversial because of fatalities, injuries, and on-the-road accidents attributed to drivers relying too heavily on its Autopilot driver assist feature. The company's aggressive approach to self-driving tech has forced regulators to rethink how they should police industry claims and research around the technology.—Jeff Bartlett
Volvo S60 With Pedestrian Detection (2010)
More pedestrians died on U.S. roadways in 2018 than at any time over the past nearly three decades: 6,283, a 3.4 percent increase over 2017. Pedestrian detection systems can help. They use cameras, radar, and other sensors to detect people coming into a vehicle's path, triggering automatic emergency braking (AEB) to either avoid or reduce the severity of a collision if the driver doesn't respond quickly enough. The first commercial pedestrian detection system launched on Volvo's S60 sedan in 2010. Even though current systems have room for improvement, they have the potential to save many lives. We feel so strongly about this tech that a model no longer gets credit for standard city-speed AEB in CR's Overall Score unless it also includes pedestrian detection. And starting with our April 2020 Autos Issue, we won't award a CR Top Pick to any vehicle that doesn't have it as standard equipment.—Mike Monticello
Health and Food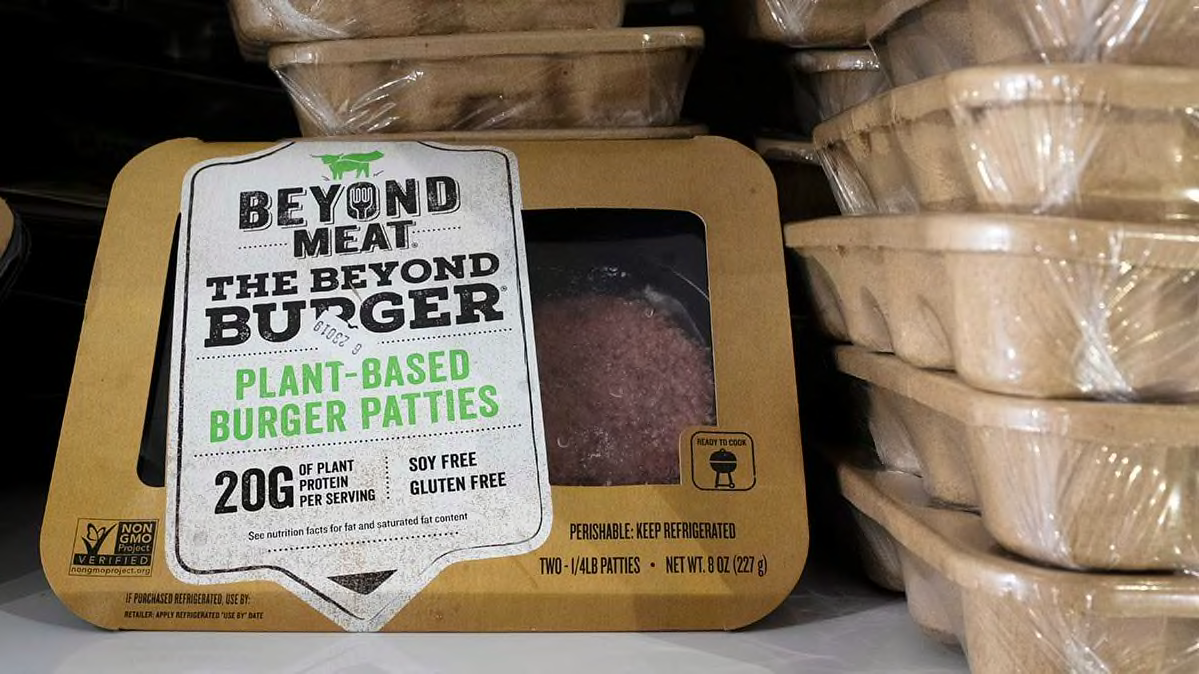 The Beyond Burger and The Impossible Burger (2016)
The 2010s could be dubbed the "plant diet decade," with more people looking to get more of their protein from nonanimal sources for health and environmental reasons. The Beyond Burger and The Impossible Burger changed the idea of veggie burgers forever by offering patties made from plants that actually looked, cooked, and tasted like beef. CR's verdict: Both are impressive imitations of real beef. But while the starting materials are plants, the main ingredients are all highly processed concentrates, oils, and flavors. And our food-safety experts have raised concerns about the lack of evidence showing that soy leghemoglobin—an ingredient in the Impossible Burger that comes from the root of soybean plants and gives it some of the taste, texture, and bloody look of beef—is safe to eat.—Trisha Calvo
Blue Apron, Hello Fresh, and Plated Meal Kit Delivery Services (2011 to 2012)
Multiple meal kit delivery services hit the market around the same time in the early part of the decade, promising to take the stress out of making home-cooked dinners. The idea appealed to consumers who didn't have time to shop for groceries, weren't confident in their cooking skills, were tired of takeout, or simply needed some culinary inspiration. You pick the meals, and a box of fresh ingredients along with the recipes are delivered right to your door. Since then, even more competitors have emerged. CR tested all three of these meal subscriptions, as well as a few others, in 2016, and found that most offered healthy, appetizing meals (though they tended to be high in sodium).—Trisha Calvo
Philips Airfryer (2010)
Does healthy fried food sound too good to be true? Philips has proved it's possible—and delicious. Any appliance that comes with the promise that you can enjoy crispy food without all the fat is sure to be a big seller. And sales of air fryers have increased dramatically since Philips released the first one (first in Europe, then later in the U.S.). Since then, other manufacturers have introduced their own versions. The air fryer invites Americans to rethink the way they cook and has redefined what was a guilty pleasure. Here's what we thought of the Philips HD9230/26 Digital Airfryer when we tested it in 2017.—Kimberly Janeway
Trader Joe's Riced Cauliflower (2015)
Cauliflower was quietly in a race to replace kale as the "it" vegetable, but it really took off when Trader Joe's started selling packaged riced cauliflower—simply cauliflower reduced to rice-sized pieces—frozen and fresh. Today you can find riced cauliflower in supermarkets everywhere, and cauliflower itself is in a multitude of products, including crackers and frozen pizza. It's appealing to people following gluten-free and low-carb diets as an alternative to mashed potatoes, rice, and wheat flour, as well as those who just want to work more vegetables into their diet. CR looked at innovative frozen vegetables in 2018 and gave the highest marks to Green Giant's riced cauliflower and Cauliflower Risotto Medley.—Trisha Calvo