When you shop through retailer links on our site, we may earn affiliate commissions. 100% of the fees we collect are used to support our nonprofit mission.
Learn more.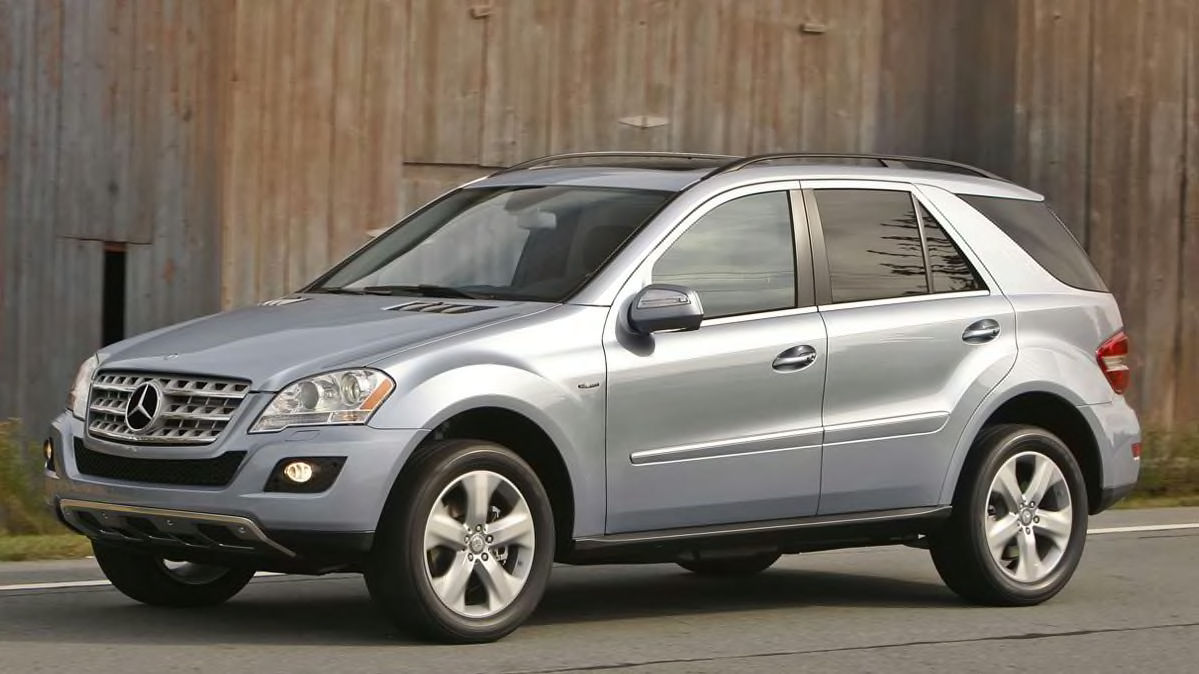 Mercedes-Benz has agreed to recall and repair more than 250,000 vehicles with BlueTec diesel engines, part of a $1.5 billion settlement with the Environmental Protection Agency (EPA) and the California Air Resources Board (CARB) to address allegations that the cars, vans, and SUVs cheated during emissions tests.
Owners may also be eligible for up to $3,290 in compensation, thanks to a separate class-action lawsuit.
The settlement follows a spate of similar diesel emissions scandals in recent years, the largest being Volkswagen's "Dieselgate" scandal, in which the automaker admitted to circumventing the emissions control systems in about 635,000 vehicles and paid billions of dollars in fines and payments to owners. Fiat Chrysler Automobiles also settled claims that some Ram pickup trucks and Jeep SUVs with diesel engines cheated on emissions tests. Unlike Dieselgate, this settlement does not require Mercedes-Benz to buy back any additional vehicles.
The affected vehicles include:
• 2009 ML320, 2010-2014 ML350, and 2015 ML250 SUVs
• 2009 GL320 and 2010-2016 GL350 SUVs
• 2009 R320 and 2010-2012 R350 SUVs
• 2012 and 2013 S350 sedans
• 2011-2013 E350 sedans and 2014-2016 E250 sedans
• 2013-2015 GLK250 SUVs
• 2016 GLE300d SUVs
• 2010-2016 Mercedes-Benz and Freightliner Sprinter commercial vans
The recalls will be performed in batches through January 2022, and owners will be notified by mail when their car is ready for a fix. They can also call Mercedes-Benz at 800-367-6372 with questions related to passenger cars, or 877-762-8267 with questions about the Mercedes-Benz or Freightliner Sprinter. The automaker also plans to set up a website dedicated to the recall.
The specifics of what emission repairs are necessary will depend on the vehicle, but almost every 2010 through 2016 Mercedes-Benz car, van, or SUV with a BlueTec diesel engine will get a new copper catalyst, a new NOx sensor, and updated emission software, according to documents related to the settlement. The automaker must repair at least 85 percent of cars and SUVs within two years and at least 85 percent of vans within three years.
According to the Justice Department, these fixes would address so-called defeat devices that cut NOx emissions during regulatory testing but not during real-world driving. NOx emissions from vehicles may cause damage to lung tissue in children and adults, has been linked to cardiac disease, and may worsen conditions like asthma, emphysema, and bronchitis.
In a statement, Mercedes-Benz said that it denies the authorities' allegations and the class-action plaintiffs' claims, and that the settlement does not reach any determination as to whether vehicles contain defeat devices.
The repairs shouldn't change how the vehicles perform, said Mercedes-Benz spokesman Han Tjan. "We do not expect that customers will notice any adverse changes in vehicle reliability, durability, performance, drivability, fuel economy, or other driving characteristics," he told CR. "Additional information on any performance changes will be provided in the notice issued to eligible customers."
Some owners of Ram and Jeep diesel vehicles that needed similar repairs have told CR that their trucks and SUVs lost power and fuel economy after fixes.
The automaker will also offer an extended warranty on any updated emissions software and hardware, and is required to test repaired vehicles each year for the next five years to make sure they continue to meet emissions standards. Mercedes-Benz no longer sells any new diesel passenger vehicles in the U.S.
In addition to repairs, current owners and lessees of the affected vehicles may be eligible for payments up to $3,290 as part of a $700 million class-action settlement. Former owners and lessees can receive up to $822.50 depending on how many claims are submitted for the same vehicle. In addition, owners may be eligible for additional compensation if repairs affect vehicle performance. Mercedes-Benz will notify owners by mail with more details after the settlement receives preliminary approval from the court, and more information will be available soon at mbbluetecsettlement.com.