When you shop through retailer links on our site, we may earn affiliate commissions. 100% of the fees we collect are used to support our nonprofit mission.
Learn more.
When Frank Congel bought his 2015 Ram pickup in late 2014, he intended to drive it for 150,000 miles or more. The 77-year-old retiree thought it would be the last truck he would ever own. Instead, he decided to trade it in at a loss last December.
Between the time when Congel had such great expectations buying the truck and the time he was desperate to get rid of it, Fiat Chrysler Automobiles (FCA) became embroiled in a dispute with federal and California regulators. The company was accused of cheating, using software on the Jeep SUVs and Ram pickups it makes to meet diesel emissions requirements. FCA negotiated a recall with U.S. and California regulators that was supposed to solve the issue without impacting driving performance.
On paper, it was a good fix. But in the real world, some truck owners like Congel say the emissions repair changed their vehicles in drastic ways. The affected 2014-16 Ram 1500 pickups and Jeep Grand Cherokee SUVs with 3-liter EcoDiesel engines may be cleaner, but some owners are reporting that they're no longer as efficient or powerful as they were.
More on EcoDiesel Engines
When he got the emissions repair last summer, Congel immediately noticed a difference in how it drove. Even in the dealer's parking lot, he says the engine "kind of swooned," and the truck failed to pick up speed, only inching along.
"I thought something isn't right here," Congel says. "It was immediately apparent."
Truck owners say they've lost power and also experience potentially dangerous acceleration lags. Some owners reported fuel economy 25 percent lower than before the recall. A significant number of FCA EcoDiesel owners reported problems related to the emissions systems in Consumer Reports' Annual Auto Survey.
A Facebook group of EcoDiesel owners tracking the emissions recall has 3,500 members, and frustrated owners have been chiming in about drivability issues. A truck-enthusiast website, TFL Truck, received more than 1,000 responses—mostly negative—when they asked viewers about how the recall affected their vehicles.
CR's reporting shows that there's evidence the emissions fix has had a significant impact on some of the trucks and that hundreds of consumers are unhappy about it. FCA isn't offering these consumers much hope that the drivability will improve. And a provision in the agreement to buy back vehicles from unhappy owners is turning out to be onerous, owners have said, requiring months of documentation to prove that truck performance problems relate directly to the emissions repair.
The FCA recall and its aftermath show how all the parties involved seemed to be doing their jobs—identifying an emissions problem and arranging a fix and payments to consumers. But a key promise of the deal, that the trucks would be as drivable and fuel-efficient as they were before the repair, appears to have been broken.
After a limited number of complaints about post-recall acceleration problems last year, the regulators and FCA negotiated a software update. Some consumers have reported better performance in their trucks after that update.
FCA told CR in a written statement that it stands by its fix, adding that it was extensively tested and approved by federal and California regulators. Nearly 75,000 customers have received the software updates "and the overwhelming majority have not reported to FCA any associated concerns," the company said. FCA said it is monitoring feedback from its customers and is "responding in accordance with the consent decree."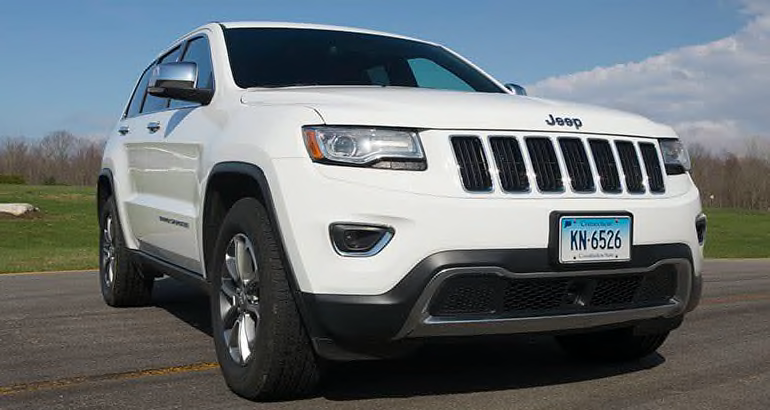 CR's Survey Results
Last year, emissions-related complaints about some of the affected 2014-16 Rams and Jeeps spiked in CR's annual car reliability survey of our members. Vehicle owners responding to our survey mentioned the recall repair, citing multiple sensor failures, clogged filters, check-engine light repairs and expensive trips to the dealer. For the 2014 models, emissions and fuel-system problems were five times higher than average for the Jeep and more than three times higher than average for the Ram, according to the survey data.
Overall, the Ram 1500 and the Jeep Grand Cherokee received middling scores in Consumer Reports' reviews in 2014-16. The Ram had average owner satisfaction and average-to-below average reliability. The Jeeps also had average-to-below average reliability. Owner satisfaction ranged from above average in 2015 to below average in 2014.
In 2015, the National Highway Traffic Safety Administration convened a hearing on FCA's failures to put consumers first on implementing recalls, says David Friedman, vice president for advocacy at Consumer Reports. FCA's actions on the emissions recall should warrant a much closer look by the regulators, says Friedman, a former acting administrator and deputy administrator at NHTSA who was the agency's top-ranking official at the time of the hearing.
FCA failed consumers by selling trucks that didn't meet emissions standards, and they're failing them again with a fix that hurts fuel economy and performance, Friedman says. Where people can show fuel economy and drivability problems, FCA should buy the vehicles back instead of trying to nickel-and-dime their customers, Friedman says.
"FCA needs to take responsibility, and officials need to hold the company accountable," he says.
Another owner of a 2015 Ram 1500 EcoDiesel told CR he was pleased with the fuel efficiency for a full-sized pickup. Before the recall fix, he says he could go 510 to 540 miles on a tank of fuel with mixed highway and city driving. But now, after the emissions repair, he's getting around 400 miles.
What bothered him more than lost fuel efficiency, he says, was the loss of power, in part because of the significant set of hills around his home, with 500-foot elevation gains. Before the emissions repair, the truck had no problem with the climb, he says. After the emissions repair, it struggled. It made driving feel risky, he said.
FCA has not released hard data about the extent of the owner problems, which it reports to the U.S. Environmental Protection Agency and California Air Resources Board, the state agency that regulates tailpipe pollution. CR asked FCA for the data, but the automaker told us that the number of related warranty claims is confidential business information. EPA also declined to share the data, citing the confidentiality claims.
CR submitted a public records request with the California regulator on May 6 to obtain data about the number of complaints, warranty claims, and buyback statistics. That request is pending.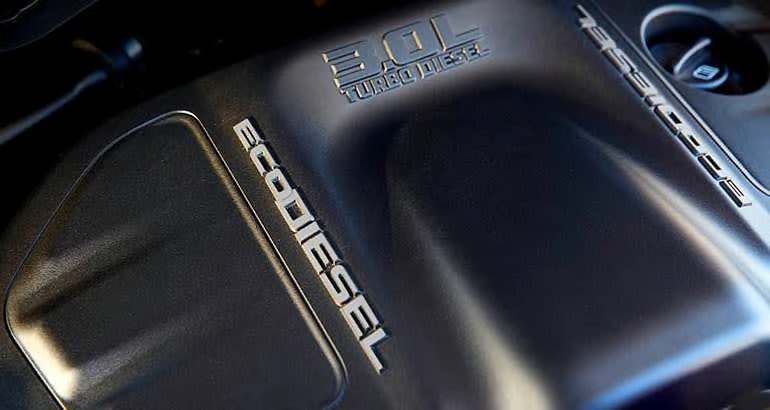 Emissions Recall
The EPA and CARB announced their investigation in January 2017. Regulators accused FCA of cheating on emissions tests—just like in the Volkswagen diesel scandal that had happened a few years earlier.
Fiat Chrysler did not admit to any wrongdoing, but last year the automaker paid a $305 million civil penalty and struck a deal with the EPA, the Justice Department, CARB, and the California Attorney General to reprogram the trucks to lower their tailpipe pollution. A class-action lawsuit was settled in May 2019, and repairs started soon after that. To ensure that at least 85 percent of the more than 100,000 vehicles under investigation were repaired, most consumers would get $3,075 to complete the recall.
FCA says its emissions repair was extensively tested for months under protocols negotiated with regulators at the EPA and CARB before it was approved, and that testing confirmed that the repair would not change average fuel economy. The repair "does not change key vehicle attributes, such as reliability, durability, vehicle performance, drivability, engine noise or vibration," the company said in a statement to Consumer Reports.
FCA wouldn't say exactly how many customers have complained about vehicle performance after the emissions fix. Nor would they say how many warranty claims there have been, or how many buy-back requests. The company said that information is proprietary. As for buybacks, FCA said "the overwhelming majority" of affected customers "have chosen to keep their trucks."
Under the legal agreement, FCA is required to submit quarterly reports that spell out how many warranty claims and buyback requests there have been. The EPA told CR that those reports aren't public because "FCA has designated those reports as containing confidential business information."
FCA shouldn't be allowed to hide behind business confidentiality if there are potential safety problems, or the company may not be living up to its legal obligations, CR's Friedman says.
"It is hard to buy FCA's claims that there's nothing to see here when they won't let the public look under the hood," Friedman says. "FCA failed consumers on emissions, and they seem to be at it again with their fix."
Repairs and Aftermath
Roman Mica, who runs the website and is online video producer of The Fast Lane Truck, says reviews of the Ram diesels initially were good. There were a lot of fans of these trucks, Mica said. The channel TFLTruck.com is an enthusiast site known for carrying out punishing tests of new pickups carrying fully loaded trailers across the Rockies outside of Denver.
But when the recall repairs began last year, there were early signs of trouble, Mica said. In August, TFLTruck asked its audience how their pickups drove once they were fixed. The response was immediate—and negative, Mica says. TFL's truck owners complained about worse fuel economy, a loss of power, and a dangerous lag between pressing the accelerator and getting the truck to move. Many of the truck owners felt like the trucks no longer did the things they wanted them to do.
"We got inundated with the most emails we've ever had," Mica says. "They were pissed off about what their trucks were doing."
After class-action attorneys heard similar complaints from about 100 consumers, they informed EPA and CARB about the acceleration lag. In December, regulators negotiated a software update with FCA to address the problem. The updated software has been available since April, FCA says. Consumers who get the update will get an additional one year or 12,000 miles of warranty protection, the company says.
Trying to Get a Buyback
Under the terms of the settlement with the EPA and CARB, FCA is required to buy back vehicles that are part of the recall if there's a "warrantable failure" that cannot be fixed. These are all spelled out on the EcoDiesel Settlement website and the agreement signed by FCA, the EPA, and CARB. FCA faces fines for not living up to the terms of the warranty spelled out in the legal agreement, including failing to buy back eligible vehicles.
In practice, it's been difficult for consumers to prove that their fuel economy reductions are a direct result of the emissions repair, or that the worse driving characteristics may not have some other cause. FCA says many factors can affect fuel economy, such as how and where it is driven, vehicle condition, maintenance and age.
Elizabeth Cabraser, who helped negotiate the class-action settlement on behalf of affected truck owners, said sometimes consumers report issues with their vehicles that aren't directly related to the emissions recall. In those cases, the attorneys work with FCA to obtain repairs under warranty or as a "goodwill" gesture by the company, said Cabraser, who is a partner at the Lieff Cabraser Heimann & Bernstein law firm that filed suit against FCA and was the chair of the Plaintiffs' Steering Committee.
Consumers can contact the class-action attorneys at 888-315-6096 or EcoDieselClassCounsel@lchb.com. Consumers should also report problems to their dealers, document all repairs, and call FCA's EcoDiesel consumer help line at 833-280-4748.
In a statement, Cabraser said the class-action attorneys have fielded thousands of questions and complaints from consumers and is in regular contact with FCA to "make sure that class members receive their settlement benefits." The attorneys notify EPA and CARB about "any recurring issues class members have reported to us about this software modification," she said.
When Congel, the Ram pickup owner, complained to his dealer, he was told "to get in line," and that every customer who had the repair done was saying the same thing. Since his truck had the emissions software update, and that was the only repair then authorized by FCA, there was nothing more the dealer could do.
Congel decided it wasn't worth trying to get the buyback. He shopped for a new truck and traded in his Ram for $27,000. That was about $10,000 less than Congel says he would have gotten for his immaculate, low-mileage pickup without the damage the recall has done to the Ram EcoDiesel's reputation. He also took a hit on the money he invested to modify the truck.
"I bought the truck new," Congel says. "I really splurged. I wanted to ride it off into the sunset. Well, I didn't even make it to the sunrise."