When you shop through retailer links on our site, we may earn affiliate commissions. 100% of the fees we collect are used to support our nonprofit mission.
Learn more.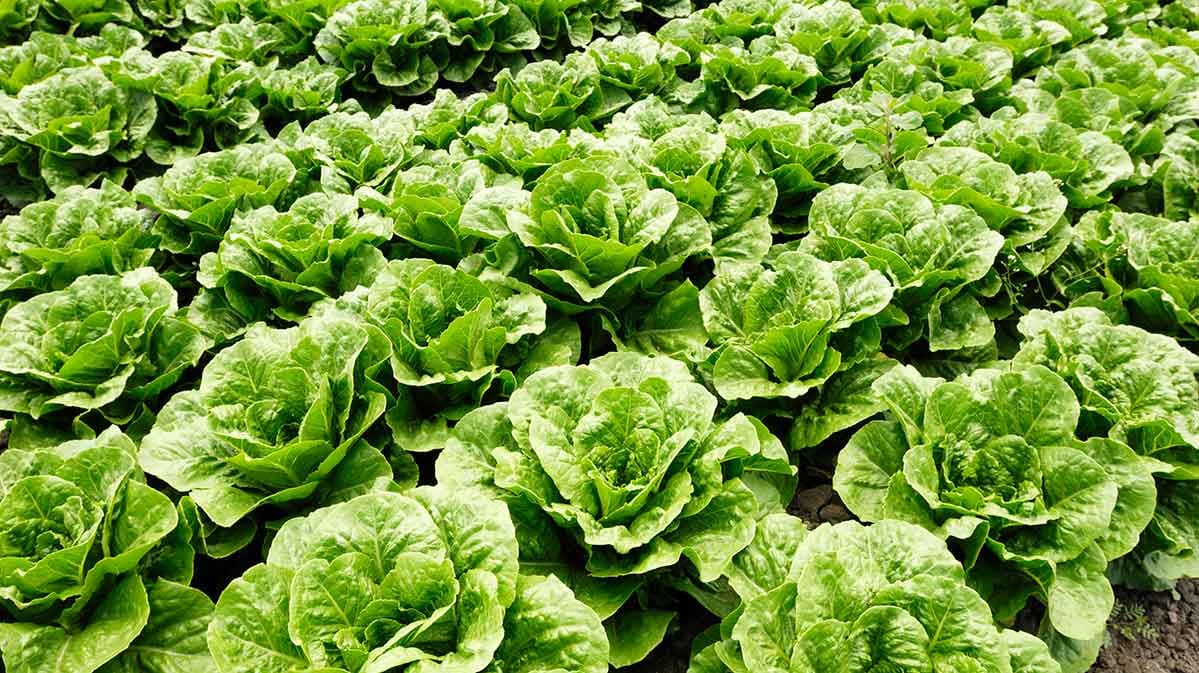 Update: On June 28, 2018, the Centers for Disease Control and Prevention declared this E. coli outbreak officially over.
The Centers for Disease Control and Prevention (CDC) Friday confirmed four more deaths and 35 new cases in the E. coli outbreak from tainted romaine lettuce, bringing the death toll to five and the total sickened to 197.
The new figures make this the deadliest American E. coli outbreak in more than 20 years—even more lethal than the 2006 E. coli outbreak traced to spinach or the 1993 E. coli outbreak linked to beef from Jack in the Box. Victims from three new states also were added to the list—Arkansas, North Carolina, and Oklahoma—bringing the total to 35 states.
Federal investigators have tracked this outbreak to romaine harvested from the Yuma, Ariz., growing region—where most U.S. lettuce is grown in the winter months. Romaine from this region has been off store shelves since about April 15; the newly confirmed cases reported by the CDC Friday are from the time period when contaminated romaine was still being sold.
Brittany Behm, spokesperson for the CDC, said that the romaine lettuce that caused the outbreak is almost certainly not being sold or served anymore. "We are no longer recommending to avoid romaine lettuce, as the lettuce from the Yuma growing region is past its shelf life," she said.
The CDC also revealed Friday a new and troubling concern: Some of the new victims did not eat the contaminated romaine lettuce themselves, but may have contracted the illness by being in contact with E. coli victims who had eaten the tainted romaine. E. coli can be transmitted through trace amounts of fecal matter, which underscores the need for cleanliness.
"Anybody possibly infected with E. coli, or anyone associated with a victim, needs to be very diligent in washing hands, disinfecting surfaces [especially in the bathroom], and managing contaminated bedding and clothes," said James E. Rogers, Ph.D., director of food safety research and testing at Consumer Reports.
Source Still Not Traced
The Food and Drug Administration, which is also investigating this outbreak, announced this week that it hasn't made much headway in learning how or where the romaine was contaminated.
"[T]here isn't a simple or obvious explanation for how this outbreak occurred within the supply chain," wrote FDA Commissioner Scott Gottlieb in a FDA blog post Thursday. Only one farm, Harrison Farms, has been directly connected to the outbreak; lettuce from Harrison sickened eight people (out of 197 total victims).
Last week, Consumer Reports and eight other organizations sent a letter to the FDA demanding better traceability for leafy greens. The letter notes that provisions of the Food Safety and Modernization Act, passed in 2011, require the agency to establish record-keeping within two years that would keep track of "high risk" foods at every step from harvest to consumption. This kind of precision could help investigators contain future outbreaks, and potentially save lives, say food-safety experts.
"Current technology makes it possible for retailers to track and trace products with extraordinary speed and accuracy," wrote the groups in the letter. "Given these advances, it is no longer acceptable that the FDA has no means to swiftly determine where a bag of lettuce was grown or packaged."