When you shop through retailer links on our site, we may earn affiliate commissions. 100% of the fees we collect are used to support our nonprofit mission.
Learn more.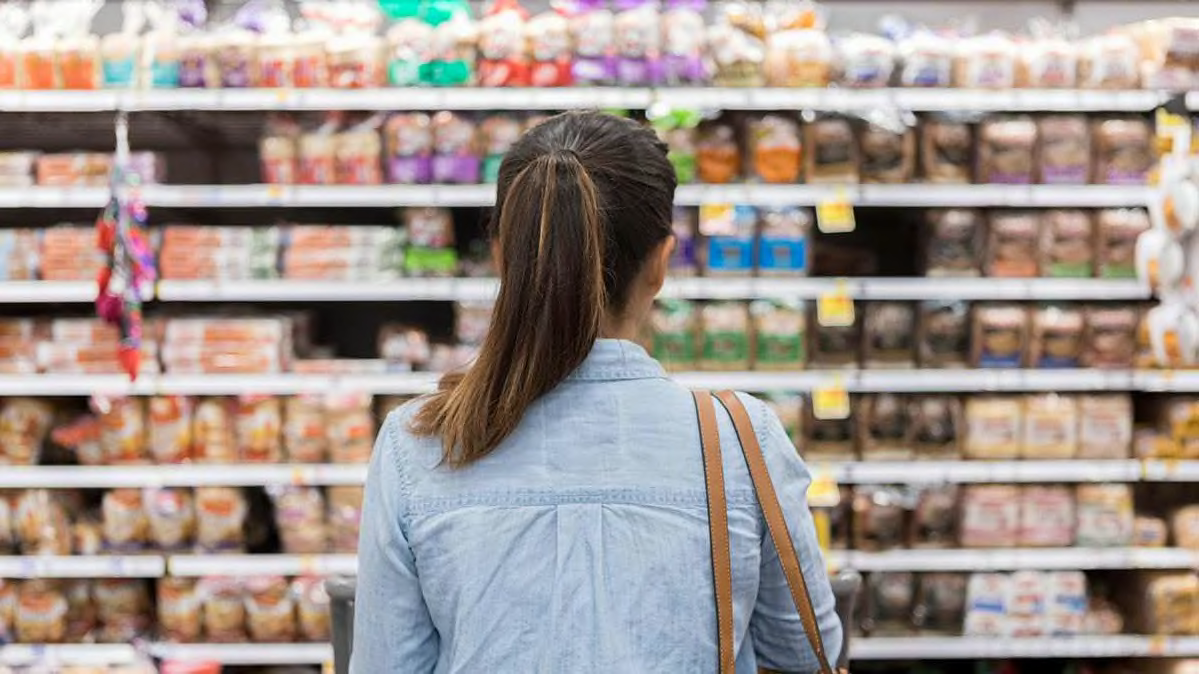 ---
Q: Do 'immune boosting' supplements work?
A: Supplements whose labels promise stronger immunity may have ingredients that include vitamin C and zinc, among other vitamins and minerals.
Vitamin C and zinc are important for the immune system, but most healthy adults without a deficiency should focus on a healthy diet, says Simin Nikbin Meydani, PhD, lead scientist for the Nutritional Immunology Team at the Jean Mayer USDA Human Nutrition Research Center on Aging at Tufts University in Boston.
Get 1 to 3 cups of vegetables and 1 to 2 cups of fruit each day, and about 8 mg of zinc (11 mg for men) found in foods like beef, poultry, crabs, oysters, fortified cereal, nuts, whole grains, dairy, and legumes.
---
Q: Is deli meat healthy if it's uncured or nitrite-free?
A: Most cold cuts are processed meats. Eating them regularly, even in small portions, can increase your risk of cancer and has been linked to heart disease and diabetes. The culprits could be added nitrites and nitrates used in processing.
And the words "uncured" and "nitrite-free" on a label don't necessarily mean the meat is uncured or that no nitrites were added, says Charlotte Vallaeys, MS, Consumer Reports' senior policy analyst for food and nutrition. "The USDA allows these claims to appear on processed meat if it was cured with nitrites derived from celery or other vegetables," she says.
In 2019 CR's testing of uncured and nitrite-free deli meats found nitrite levels similar to those in meats cured with synthetic nitrites. "Our advice is to eat little, if any, processed meat," Vallaeys says.
---
Q: I'm constantly craving sugar these days. What can I do?
A: Try a treat schedule. Have a small sweet (such as one or two cookies, a scoop of ice cream, or a square of chocolate) on Mondays, Wednesdays, and Fridays, for example, and fruit and vegetable snacks the rest of the time, says Angel Planells, RDN, a spokesperson for the Academy of Nutrition and Dietetics.
If treats feel paltry, try adding fruit. "You get the best of both worlds, a sweet taste plus high-quality nutrition," he says.
Ask Us Your Food and Nutrition Questions
Submit your questions via:
Due to the volume of correspondence we receive, we can't reply to all submissions. However, we may publish answers to general interest questions in future editions of On Your Mind.
The information offered by Consumer Reports in On Your Mind should not substitute for professional or medical advice. Readers should always consult a physician or another professional for treatment and advice.
More Food and Nutrition Q&As
---
Q: I'm taking antibiotics. Do I need probiotic supplements too?
A: Supplements with probiotics such as Lactobacillus rhamnosus GG or Saccharomyces boulardii have been touted to reduce the likelihood of diarrhea, which can sometimes be a side effect of antibiotics. But studies have found that probiotic supplements don't necessarily help and may slow recovery from diarrhea.
A largely plant-based diet while you're taking antibiotics might be a better idea, says Emeran A. Mayer, MD, co-director of CURE: Digestive Diseases Research Center at UCLA. And get a variety of fermented foods, such as yogurt, kimchi, and sauerkraut, he says.
---
Q: How can I make frozen vegetables taste better?
A: Bump up their taste and texture by tossing still-frozen veggies with vegetable oil, your favorite seasonings, and a pinch of salt, then roasting. This will crisp up the edges and give the veggies more flavor, says Jen Bruning, RDN, a spokesperson for the Academy of Nutrition and Dietetics.
You can also stir-fry or briefly steam veggies, then top with a low-sodium sauce or seasonings, or add them to soups, casseroles, chili, or baked pasta dishes. Consider newer options such as cauliflower "rice" and spiralized zucchini or butternut squash.
---
Q: Which cooking oils are the healthiest?
A: You probably know olive oil is a good choice, but there are others.
The American Heart Association recommends choosing oils with less than 4 grams of saturated fat—which can contribute to heart disease—per tablespoon. In addition to olive oil, these include avocado, canola, corn, peanut, safflower, soybean, and sunflower.
Limit coconut oil, which has 11 grams of saturated fat per tablespoon. "If you like coconut oil, use it in moderation, once in a while," says Isabel Maples, RDN, a spokesperson for the Academy of Nutrition and Dietetics.
Note: All oils have about 120 calories per tablespoon, so use small amounts.
---
Q: Will immune-boosting drinks protect me from COVID-19?
A: Skip the pricey tonics packed with vitamin C or other compounds that manufacturers say will ward off sickness.
Eating whole foods known to support the immune system is a better bet, says Cindy Dallow, PhD, a registered dietitian in Greeley, Colo. A diet rich in fruits, vegetables, whole grains, and omega-3 fatty acids should provide the range of nutrients you need to stay healthy. Try to get plenty of sleep and regular exercise, she says, and take steps to reduce stress.
---
Q: Can drinking diet soda instead of regular help with weight loss?
A: Not according to a 2017 review of 37 studies, which found that artificial sweeteners didn't lead to significant weight loss. In some of the studies, people gained weight. Sugar-sweetened and "diet" drinks may hike the risk of conditions like diabetes and heart disease, research suggests.
To kick a soda habit, switch to water and unsweetened tea and coffee over two weeks, says Nancy Farrell Allen, RDN, a spokesperson for the Academy of Nutrition and Dietetics.
---
Q: I throw out a lot of food that's gone bad or is past the use-by date. How can I waste less?
A: A recent study found that American households toss 32 percent of the food they buy each year.
To cut down on your food waste, try shopping with a grocery list, using frozen fruits and vegetables, buying food in smaller amounts, storing bread in the freezer, and seeking out individually wrapped portions of items like cheese and yogurt.
Move older food toward the front of the fridge, says Alice Henneman, RDN, of the University of Nebraska-Lincoln. She also suggests "shopping your fridge" before going to the store—you might already have what you need.
---
Q: Are homemade baked goods healthier than store-bought?
A: They can be.
Cakes, cookies, muffins, and pies you whip up from scratch won't contain the preservatives and other additives typically used to improve the taste, texture, and color of many commercial baked goods, says Andrea Ovard, RDN, a Utah hospital dietitian who also has a private practice. They may also be lower in sodium and sugar.
Plus, "homemade is usually better because you can control what's going into them," she says. You may be able to upgrade recipes nutritionally by, say, using nonfat milk instead of whole to reduce saturated fat, or swapping some oil for Greek yogurt to cut calories.
---
Q: How can I make sure I'm getting enough protein at breakfast?
A: Many typical breakfast foods, such as buttered toast, provide little protein, says Lauri Wright, RDN, a spokesperson for the Academy of Nutrition and Dietetics and chair of the department of nutrition and dietetics at the University of North Florida in Jacksonville. Older adults should aim for 20 grams at their first daily meal, the amount in about 6 ounces of plain, low-fat Greek yogurt; a two-egg omelet with an ounce of mozzarella cheese; or 2 tablespoons of peanut butter on two pieces of whole-wheat toast.
---
Q: Should I scrub or peel fruit and veggies to get rid of pesticides?
A: Peeling can help remove some pesticides, but fruit and vegetable skins are often packed with nutrients. Plus, some pesticides are absorbed through a plant's roots and can't be removed by peeling or washing.
That said, washing can remove some pesticides. To clean, gently rub the produce under running water or use a brush for tougher-skinned fruits and vegetables such as squash, says James Rogers, PhD, director of food safety research and testing at Consumer Reports. Drying it afterward with a paper towel helps remove some bacteria, too.
A study found that a 12-minute soak in a mixture of baking soda and water may remove even more pesticide residue, but it was tested only with apples. Another option is buying organic fruit and vegetables, Rogers says, although you'll still need to wash them.
---
Q: What are ultraprocessed foods, and is it okay to eat them?
A: Sugar-sweetened drinks, sugary cereals, packaged baked goods, chips, certain energy bars, and some heat-and-eat meals fall under the umbrella of ultraprocessed foods. "They can pack a lot of calories, sodium, and sugars with little or no fiber, good fats, lean protein, or the nutrients you find in fruit, vegetables, whole grains, and nuts," says Lisa Young, PhD, an adjunct professor of nutrition at New York University. Recent studies suggest that ultraprocessed foods may hike the risk of some cancers, high blood pressure, and high cholesterol. So stick with whole and minimally processed food as much as possible.
---
Q: How long will restaurant leftovers last in my refrigerator?
A: Cooked meat, poultry, pizza, and soup will keep up to four days; lunch meats and salads (like tuna) up to five if you get them into the fridge within 2 hours of being served (1 hour if food was outside in temps over 90° F). Reheat leftovers to at least 165° F, and bring soups, sauces, and gravy to a boil before eating.