When you shop through retailer links on our site, we may earn affiliate commissions. 100% of the fees we collect are used to support our nonprofit mission.
Learn more.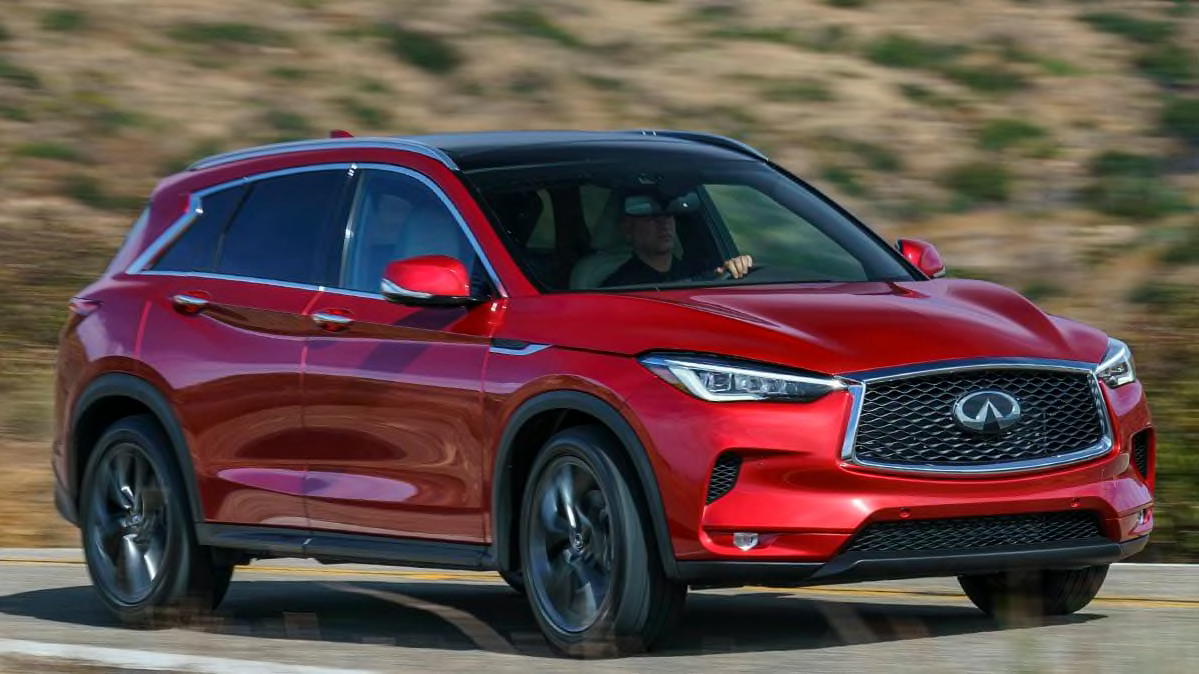 The Japanese luxury automaker Infiniti unveiled innovative new engine technology at the Detroit auto show two years ago with the promise that it would be a game-changer in the increasingly competitive small luxury SUV market.
The automaker, the luxury division of the global car company Nissan, said the new engine in its QX50 would deliver the driving performance of a six-cylinder with the fuel efficiency of a hybrid. It arrived for the 2019 model year and is now finding its way into other higher-volume Nissan models, including the redesigned 2019 Altima sedan.
But Consumer Reports' testing suggests that the QX50's actual real-world performance will fall well short of Infiniti's best-in-class promises. In our testing, the new model was among the worst in the luxury small SUV market. (Read our full review of the SUV.)
"It really doesn't matter what the technology is. What matters is the bottom line," says Jake Fisher, director of auto testing at Consumer Reports. "There are plenty of conventional engines and transmissions that get great fuel economy without utilizing any cutting-edge technologies."
On the SUV's window sticker, Infiniti lists 26 mpg overall—based on EPA tests for the all-wheel-drive version, which is what CR bought and tested. CR testing, which tries to mimic real-world daily driving, registered 22 mpg—a difference of more than 15 percent.
In CR testing over the past decade—since the Environmental Protection Agency modified its tests to align better with real-world driving—this type of difference has been rare. The disparity underscores the fact that consumers should always be wary of automaker claims about new technologies when they first hit the market, Fisher says.
Infiniti and the EPA stand by their mileage estimates, representatives told CR last week.
Infiniti is banking on the new engine with its "variable compression" technology, a first of its kind. The 2-liter turbo alters its compression ratio for the driving situation—a lower ratio when more power is needed, such as during acceleration, and a higher ratio in situations when it's not, such as cruising on the highway. Infiniti says it has been working to perfect the technology for more than 20 years.
It's unclear why this engine falls short in CR's testing. Experts interviewed by CR say that the engine is essentially a new combination of three separate technologies: a small displacement turbo, a continuously variable transmission, and the variable compression engine. The complexity of marrying these three technologies—which deal with how efficiently the powertrain can shift gears and burn fuel—could be one explanation for the wide variations in mileage results.
Dave Cooke, senior vehicles analyst with the Union of Concerned Scientists, says that modern engines can be so carefully tuned to a certain style of driving that a more aggressive style might more dramatically reduce fuel economy than it would with older, lower-tech engines.
"If consumers are driving in any way outside the norm or regularly are pushing the limits of operation, they're going to be pushing into the less efficient operations of the engine," he says, not referring specifically to any vehicle model or automaker.
Cooke says EPA fuel-economy testing doesn't necessarily mimic real-world driving, especially for some low-displacement turbo engines, because the agency's estimates in the lab are generated with relatively gentle acceleration and braking.
Speaking in general, Cooke says that car companies understand the EPA test procedures and are capable of building cars to the EPA test and then advertising those favorable mpg numbers. He also points out that automakers know there's a possibility of a backlash if consumers don't get those same mpg numbers in the real world.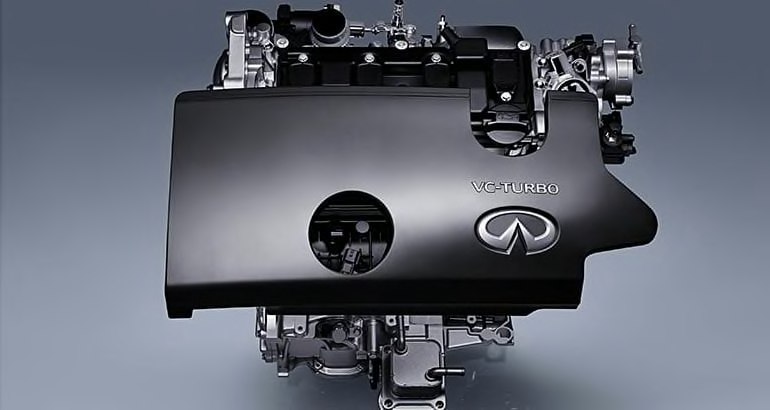 Best-in-Class Claims
In its marketing, Infiniti claims a best-in-class 27 mpg (for the version without all-wheel drive) among a competitive segment of small luxury SUVs that includes entries from Acura, Audi, BMW, Lexus, and Mercedes-Benz. The competitors rate between 23 mpg and 25 mpg.
CR's measurement of 22 mpg for the 2019 all-wheel-drive QX50 is no better than the AWD version of the 2019 Acura RDX or 2018 Mercedes GLC300, and is behind the 2018 Audi Q5, BMW X3, and Lexus NX300 AWD, which got 24 mpg in our tests.
Infiniti said in emailed statements to CR that its mileage estimates had been confirmed by EPA testing and also in real-world driving assessments. The company said that an individual driver's mileage may "vary significantly from the required test results based on actual driving conditions, driving style, and other factors."
Infiniti also said that the differences in mpg between the automaker's claims and CR's test results were not out of the ordinary.
"Overall, we believe that the differential in Consumer Reports' testing and the QX50's combined EPA test figure is within a general range of expected test variation that is common for many vehicles," Infiniti said.
The EPA told CR it "takes seriously reported discrepancies in fuel economy estimates." The agency said it appreciated being alerted to CR's results but couldn't comment further without knowing more about our testing. CR plans to follow up with the EPA.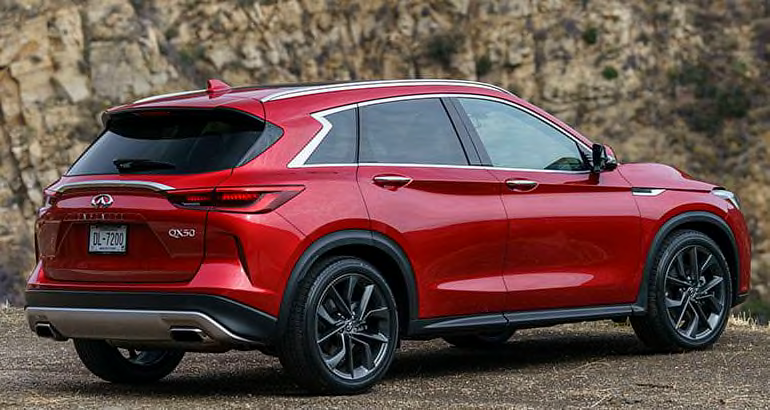 How the EPA Tests MPG
The federal agency conducts its fuel-economy tests in a controlled laboratory setting, with cars placed on giant dynamometers to simulate driving. It makes adjustments to the resistance of the rollers to simulate external factors such as air resistance. It has tweaked its tests over the years to account for such factors as faster highway driving and greater consumer use of air-conditioning.
The EPA relies on automakers to do their own tests based on the procedures set forth under federal regulations. The agency audits between 15 percent and 20 percent of the models sold in the U.S. each year. It says a majority of models audited are within 3 percent of what the manufacturer reports. If a manufacturer routinely has results that differ by more than 3 percent, the agency increases its auditing of that company's models.
The agency said that in its own testing, there was a 15 percent difference in results in the QX50 transmission's "standard mode" vs. "sport mode." The rating published on the window sticker reflects testing in standard mode, it said.
Consumer Reports conducted its QX50 fuel-economy tests with the vehicle's transmission in standard mode.
In determining a car's fuel economy, CR runs its own tests to simulate what consumers are more likely to experience in daily use. We conduct multiple trials using different drivers on our test track and on a nearby highway in Connecticut.
CR's procedure is different from the EPA tests, but the overall (or combined) results are usually comparable. Of the vehicles CR has tested in recent years, 67 percent are within 1 mpg of the EPA's combined estimates, and about 85 percent are within 2 mpg.
That's why it's so striking to have a 4-mpg difference between CR's results and Infiniti's stated mileage values, Fisher says, adding that CR hasn't seen as large a discrepancy in several years.
EPA testing has found some mileage claims to be inflated in the past, and the agency has required those automakers to restate their mpg figures and compensate owners for extra fuel costs.
In 2013 CR found a similar shortfall between our tests and the expected fuel economy of several Ford hybrid models, including the C-Max. Ford later restated mileage for several hybrid models and offered customers a rebate to compensate for unexpected fuel costs.
In 2014 Hyundai and Kia were forced to restate their mileage estimates after an EPA investigation. Hyundai and Kia also agreed to pay a $100 million fine and restate mileage estimates for 12 different models.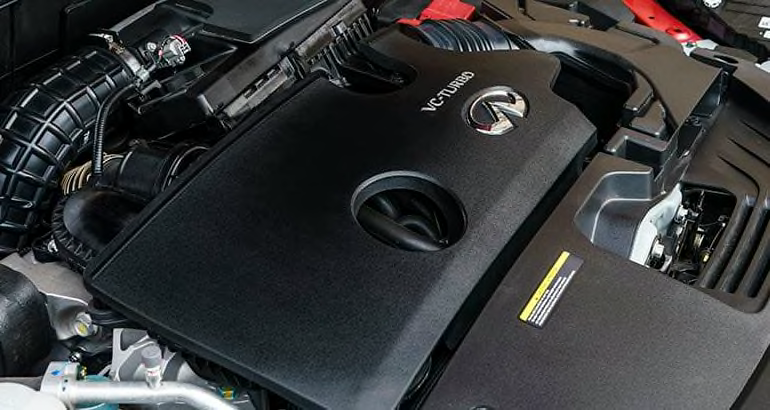 Key Vehicles for Nissan & Infiniti
Sales of compact luxury SUVs have been rapidly increasing even as vehicle sales have been flat in the U.S. overall. Through October, sales of the QX50 vehicle segment were up about 25 percent year-over-year compared with 8 percent overall for U.S. light trucks and less than 1 percent overall for all U.S. vehicle sales. And among all compact luxury SUVs, the QX50 is seeing the largest growth. Sales were up 142 percent in October compared with the same month last year. Year-to-date, sales were up about 42 percent compared with 2017.
"The QX50 is intended to be Infiniti's highest-volume model, taking over from the Q50 sedan," said Ed Kim, vice president of industry analysis at automotive marketing research firm AutoPacific. "As such, its importance to Infiniti, which today is still very much a second-tier luxury brand, is paramount."
And the engine is now going into some versions of the redesigned 2019 Nissan Altima, which could mean tens of thousand of cars in coming years. The Altima, a midsized sedan, was the third-highest domestic seller in its category last year behind the Toyota Camry and the Honda Accord.
For its part, Infiniti says it will continue to watch the QX50's fuel economy in the real world. "Infiniti will continue to evaluate reported real-world results with the new variable compression turbo engine as we strive to achieve customer satisfaction with both performance and efficiency," the company said in an emailed statement.
How Accurate Are Fuel Economy Estimates?
How accurate are the gas mileage estimates that come with new cars? On the 'Consumer 101' TV show, Consumer Reports' expert Ryan Pszczolkowski explains how CR confirms the amount of fuel an engine is using—and offers tips for maximizing your mpgs.