When you shop through retailer links on our site, we may earn affiliate commissions. 100% of the fees we collect are used to support our nonprofit mission.
Learn more.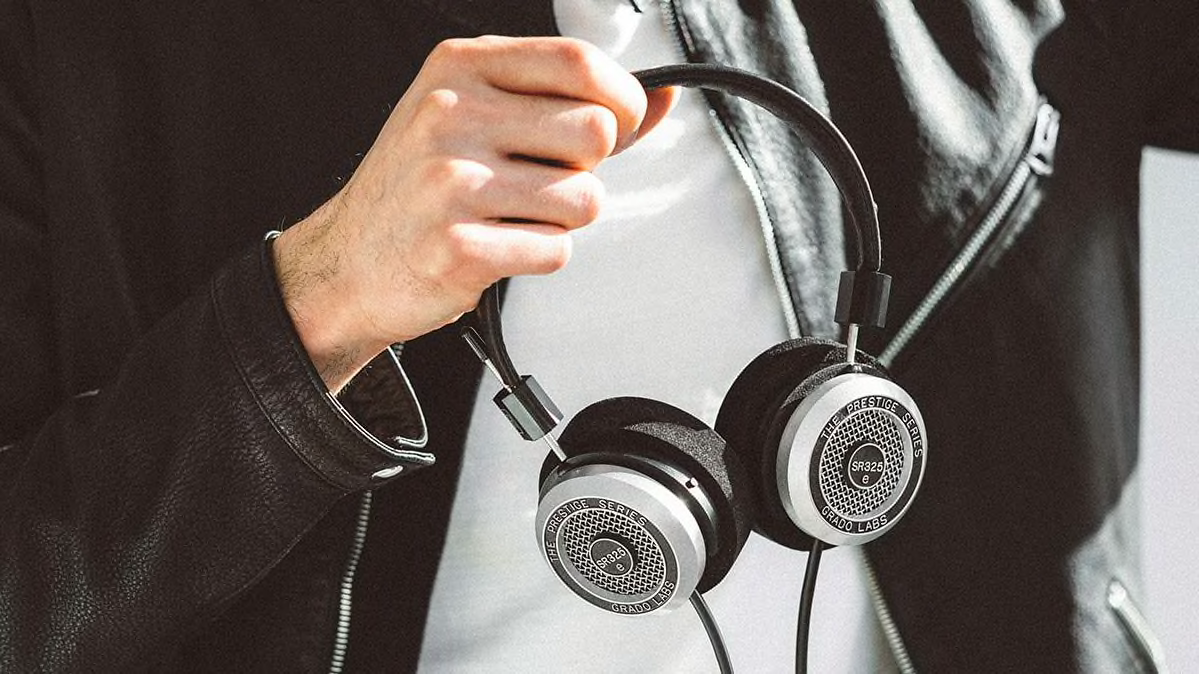 These days, wireless headphones get a lot of attention. You can't beat Bluetooth for convenience, and a number of cell-phone manufacturers are encouraging consumers to adopt wireless headsets by removing the headphone jack from their devices.
But there are a few reasons you might want to stick with classic wired headphones. For one, wired headphones still deliver the best audio.
"If you're looking for the ultimate in sound quality, you'll find it in a wired headphone," says Maria Rerecich, Consumer Reports' senior director of product testing. "Although wireless headphones can be very good, they don't match the best wired headphones."
If you don't mind being tethered to a headphone jack, wired headphones have other advantages as well.
Sticking with a pair of wired headphones lets you turn off Bluetooth on your phone, and that will bolster your device's battery life. Of course, you won't need to buy or recharge batteries for the headphones, either, unless they're a noise-canceling model. And the cheapest wired headphones are typically less expensive than low-priced wireless headphones.
Consumer Reports' experts test more than 40 headphones every year on a range of criteria, including comfort, audio quality, and features such as noise cancellation. As with all of the products we test, we don't accept samples from manufacturers. Consumer Reports is a nonprofit organization that buys every pair at retail, just like you might.
Here are five of the best wired headphones you can buy.
Grado Prestige SR325e
If you won't settle for anything but the best in audio quality, the Grado Prestige SR325e will get your attention. The SR325e is Grado's flagship model, and it's one of the best headphones in CR's testing, with top-notch audio quality.

The Grado looks good, too. With its powder-coated aluminum housing and leather headband, this is the perfect choice for the audiophile who likes a retro aesthetic. You probably won't be showing the SR325e off in public, though. It's best-suited for the listener who wants to plunk down in a dark room and bask in the glory of high-fidelity sound.
Like all open-backed headphones, the Grados let sound bleed in and out, so they aren't suited for noisy environments or for listening in the company of other people who could be bothered by the sound.
Performance comes at a price. The Grado Prestige SR325e retails for around $300. If you're looking for comparable audio quality in a model that won't make quite as much of a dent in your budget, take a look at the HiFiMan HE-400i, which performed almost as well in our tests but costs about $75 less.
1More Triple Driver
The 1More E1001 Triple Driver is among the best-sounding headphones in CR's tests, and it's a real bargain, too. The Triple Driver can be found for well under $100.
The integrated microphone, call/connect, playback, and volume controls will play nicely with your iPhone, though as with a lot headphones, some controls may not work on every device. The isolating design also muffles ambient noise and blocks some sound from bleeding out and bothering your neighbors.
For a boost in sound quality, you might consider the next step up from 1More, the Quad Driver. It's more expensive and gets the same score in our ratings, but our testers noted that the Quad Driver's bass and treble performance is more even.
Audio-Technica SonicPro ATH-MSR7NC
The Audio-Technica SonicPro ATH-MSR7NC is one of the best values in noise-canceling headphones you can find. This over-ear model usually costs about $280—already a good deal—but we've seen it dip below $200, which is impressive given the SonicPro's exceptional audio quality and noise-canceling ability.
The headphones have integrated controls for calling, volume, and music playback, plus a detachable audio cable. If you unplug them from the music player, you won't be able to crank any tunes, but you can still enjoy active noise-canceling. That technology is powered by a battery that should run about 30 hours, according to the manufacturer. (If Audio-Technica's price seems too high, you can find more affordable noise-canceling models.)
Grado Prestige SR80e
The Grado Prestige SR80e is a perennial favorite among audio fans who want top-notch sound at a midrange price. Make no mistake, these headphones sound great, but they didn't score quite as well in our tests as some high-end models. But at $100, even the most critical listener will probably agree that they're a bargain.
Like all of Grado's home/studio-style headphones, the SR80's have a classic throwback design. And as with the SR325e, this model's open-back ear cups let sound in and out, so they're best for a quiet listening environment.

Scosche SportFlex 3
The Scosche SportFlex 3 is a steal at about $15. According to our tests, these earphones produce better sound than some models that cost 10 times as much.

The manufacturer claims the SportFlex 3 is water-resistant. (Consumer Reports doesn't test this feature in headphones.) The model comes with built-in call and audio-playback controls that work with iPhones and most Android devices. And the ergonomic adjustable ear hooks hold the earpieces in place during a workout.

Those ear hooks make the earphones a little bulkier than others, however, and that can take away from comfort and fit for some users. If you're looking for other options in the same price range, the $15 Panasonic RP-TCM125 is a decent alternative, though the sound quality isn't quite as good.
How to Choose Headphones
With so many types of headphones, how do you know which pair is right for you? On the "Consumer 101" TV show, Consumer Reports expert Elias Arias explains everything you need to know.