When you shop through retailer links on our site, we may earn affiliate commissions. 100% of the fees we collect are used to support our nonprofit mission.
Learn more.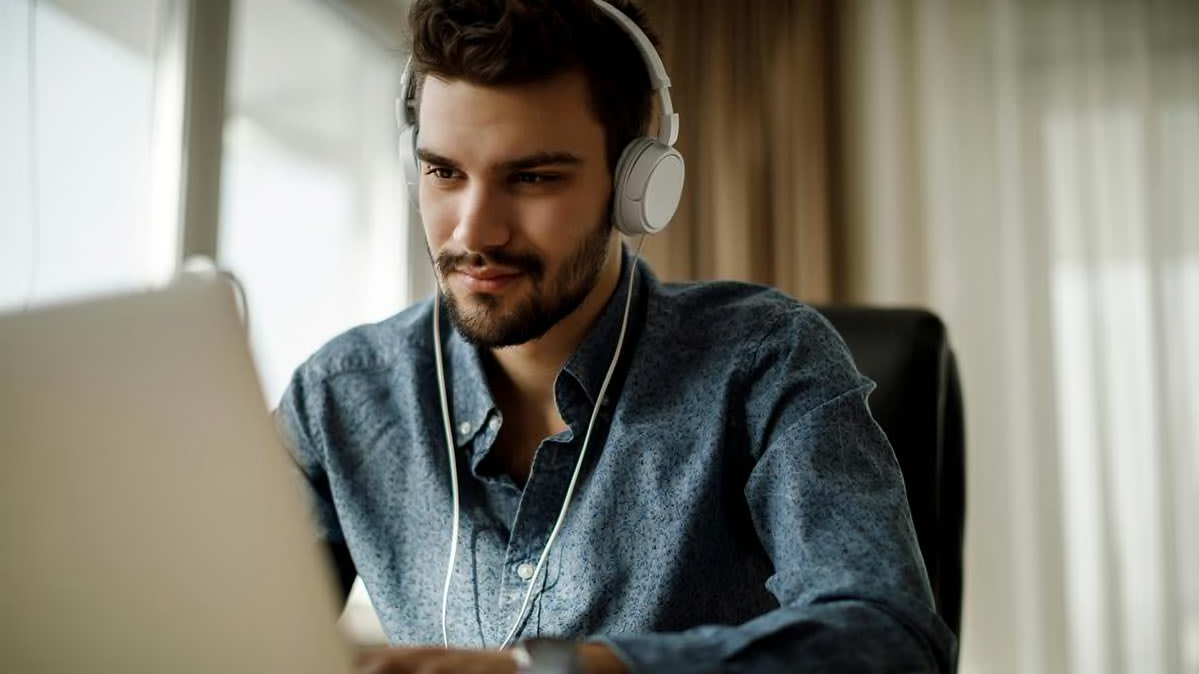 A great pair of noise-canceling headphones can be life-changing, whether you're trying to tune out the kids while you get some work done at home or you just want some distraction-free music on a walk. But lots of noise-canceling headphones are expensive. The very best models in our ratings can top $300.
But you can find decent noise-canceling performance for less. The headphones featured here aren't exactly cheap (though one pair is only about $50), but they're solid choices if you want quality at an affordable price.
Each of these models connects over Bluetooth, they get high marks for sound, and a few even match the best headphones in our tests for noise-reducing ability.
Consumer Reports doesn't accept samples from manufacturers; we buy every product we test at retail, just like you would. If you're a Consumer Reports member, you can check out full test results for the more than 150 headphones in our ratings.

Monoprice BT-300ANC
This over-ear wireless model from Monoprice is usually available for around $50, a steal given its superb noise-canceling performance and above-average sound quality. The BT-300ANC features integrated controls for calls, volume, and playback, and the ear cups fold in and swivel flat for easy storage and transport. According to Monoprice, the battery will run for 8 hours between charges with both Bluetooth and noise-canceling turned on. (CR doesn't test battery life in headphones.) You can keep the music going even longer by switching off Bluetooth and using the detachable audio cable, which is included.

Audio-Technica ATH-ANC100BT
Want a portable model at a nice price? For $100, these Bluetooth earphones provide superior noise-canceling tech and reliable sound quality. They feature controls for calls, volume, and playback, and come with a detachable audio cable for use with wired devices.
Some of the electronics are housed in an external compartment. That may be seem inconvenient, but it's small enough to slide into a shirt pocket or clip to your clothes. Plus, the extra space allows for higher battery capacity than you see on most Bluetooth earphones, especially noise-canceling models. According to Audio-Technica, the ANC100BT will operate for up to 10 hours with both Bluetooth and noise-canceling turned on.
JBL LIVE 650BTNC
We've seen the JBL Live 650BTNC sell for less than $150, a small marvel given its performance. These over-ear headphones deliver outstanding noise cancellation and great audio quality. JBL hasn't skimped on features, either. The 650BTNC comes with a detachable audio cable for use with wired devices, a quick-charge function, the ability to simultaneously pair with multiple devices, and a generous 20-hour battery life, according to JBL. A free app adds some additional functionality.
Sennheiser HD 4.50 BTNC
The Sennheiser HD 4.50 BTNC delivers fantastic noise-canceling capability and can be used via a wired or Bluetooth connection. It provides high-quality sound, though it doesn't quite match the best headphones in our ratings.
The JBL headphones listed above score slightly higher in our tests, but the performance of these Sennheisers is close enough that they're worth considering as prices fluctuate. We've seen this model sell for less than $100. The HD 4.50 BTNC has integrated volume, playback, and call controls that work with paired Bluetooth devices. With Bluetooth and noise-cancellation turned on, the headphones have a 19-hour battery life, according to the manufacturer.
Amazon Echo Buds
The Amazon Echo Buds didn't score high enough in our tests to earn a CR recommendation. But you may still want to consider them. The $130 Buds are the best lower-cost option we've seen so far for noise-canceling tech in a true wireless model (think no cord or cable). For comparison, our top picks for sound-blocking true wireless earphones top $200.
They get high marks for noise-cancellation. While their sound isn't outstanding, it isn't terrible either. For example, our testers found that they sound markedly better than the first- and second-generation AirPods (though Apple has stepped up performance with the new AirPods Pro).
Hands-free Alexa integration makes them an appealing choice if you've leaned into Amazon's digital assistant ecosystem. They also feature a monitor mode, which lets in outside sound when you don't want to be totally cut off. According to Amazon, they're water-resistant and have a 5-hour battery life, and their charging/carrying case is good for another three charges on the go.

JBL Everest Elite 150NC
If you shop around, you can sometimes pick up these earphones for as little as $100, which is a fantastic value for a noise-canceling model that performs so well. The in-ear JBL Everest Elite 150NC has great audio quality and terrific noise-reduction abilities, according to our tests.

The earphones feature an integrated, variable noise-canceling control that lets you choose between more or less ambient sound, and they have an advertised 14-hour battery life with the noise-canceling technology turned on. The My JBL Headphones app provides additional functionality, such as a 10-band graphic equalizer.
The earphones clip together magnetically for easy storage, but the collar that connects them is a bit heavy.
The Science Behind Noise-Canceling Headphones
Whether it's concentrating on work or blocking out undesirable sounds, noise-canceling headphones can be a huge help. On the "Consumer 101" TV show, Consumer Reports' experts Elias Arias and James Dickerson, Ph.D., explain to host Jack Rico the tech behind these handy devices.