When you shop through retailer links on our site, we may earn affiliate commissions. 100% of the fees we collect are used to support our nonprofit mission.
Learn more.
General Motors said Monday that it plans to electrify its entire lineup, bringing at least 20 models to the U.S. market by 2023, including two electric vehicles within the next 18 months.
This latest announcement shows how car companies are responding to the evolving worldwide market. GM is the largest of a handful of automakers over the past few months revealing big electrification plans. The future lineup from the Detroit-based automaker will include hybrids, pure electric, and hydrogen-fuel-cell technologies.
"General Motors believes the future is all electric," said Mark Reuss, GM's executive vice president of global product development, purchasing, and supply chain. "Our electric solution cannot be one-size-fits-all. We believe you need two different flavors of electrification, battery electric and fuel-cell electric."
Reuss said that GM "has already prototyped a fuel-cell electric vehicle in testing."
The two all-electric vehicles coming within 18 months will be based on GM's learnings from the Chevy Bolt EV, the automaker announced Monday. (Read CR's complete Chevrolet Bolt road test.)

The Move to Electrification
Volvo and Jaguar Land Rover recently announced plans to make their lineups electrified by 2025; Mazda has vowed to do the same by 2035. Volkswagen and Audi, which share corporate ownership, say they're out of the diesel market in the U.S. and are focusing instead on electrified technologies.
Why are so many automakers joining the charge?
"A few things are driving electrification," says Dave Sullivan, an analyst for AutoPacific, a car-industry research firm. "The first is the decreased cost for battery cells. The next would be regulation. Electrification, broadly speaking, is the one option that seems to appease regulators around the world."
Several nations (China, India, and the United Kingdom, among others) have announced plans to ban internal combustion engines (diesel- and gas-powered). India says it wants to do so by 2030. At the same time, car companies have announced plans that include one or a combination of the following initiatives:
improving their gasoline engines;
planning for all-electrified lineups (including hybrids and pure EV models) within the next 10 to 20 years; and
giving up on diesel technology for the U.S. market.
Electrification in the near term really means hybrids, says Jake Fisher, director of auto testing at Consumer Reports. Hybrids employ both a gasoline engine and electricity (usually from an onboard battery) to power a vehicle.
Hybrids have proved to be a reliable and cost-effective way to save fuel. And as newer battery technologies have become more cost-effective, batteries have become smaller and lighter, creating even fewer compromises.
As automakers become more global in nature, they're building vehicles for a worldwide audience, says Devin Lindsay, analyst for IHS Markit, an automotive-industry watchdog. As they decide to shift to electrification, automakers are more likely to build those models for all the markets they sell in.
Sullivan agrees. "In the last 15 years we have really seen the industry transform to realize the power of scale," he says. "That includes making global products to reduce costs. With a fairly unified set of vehicles now across the globe it's time to unify powertrains to reduce cost."
What's Killing Diesel?
Diesel was once seen as a more efficient alternative to gasoline-powered cars. But two years ago Volkswagen revealed that many of its diesel-powered models were cheating on emissions. Now, for the 2018 model year, U.S. car shoppers will find only 14 diesel cars or SUVs offered for their consideration. That's slightly more than half of the 24 diesel models offered for the 2015 model year, before VW's diesel scandal.
Experts say diesel cars and SUVs aren't dead in the U.S. yet, but their vital signs are waning.
Pressure against diesel emissions—including stringent emission regulations coming in the U.S.—is leading automakers worldwide to reconsider whether to continue with that technology. "The main reason," says Lindsay, of IHS Markit, "is because of the push by these places toward lower emissions. It's not just getting better fuel economy."
There is a messy catch to diesel engines: Their emissions are dirty and smog-creating, and can aggravate any number of upper respiratory illnesses. A study published in the scientific journal Nature in May 2017 says that 38,000 people worldwide are killed prematurely each year because of diesel vehicles that don't meet official emission limits while driving "under real-world operating conditions."
Beyond the health concerns, Consumer Reports data shows that improvements in the fuel economy of gasoline engines has increased substantially, removing much of the appeal of diesel technology, CR's Fisher notes. He says that diesel engines are noisy and that "diesel fuel costs more than gasoline and produces more carbon dioxide per gallon than gasoline." And though diesels have a reputation for longevity, CR's reliability data show that the complexity of diesel emission systems tend to create problems down the road.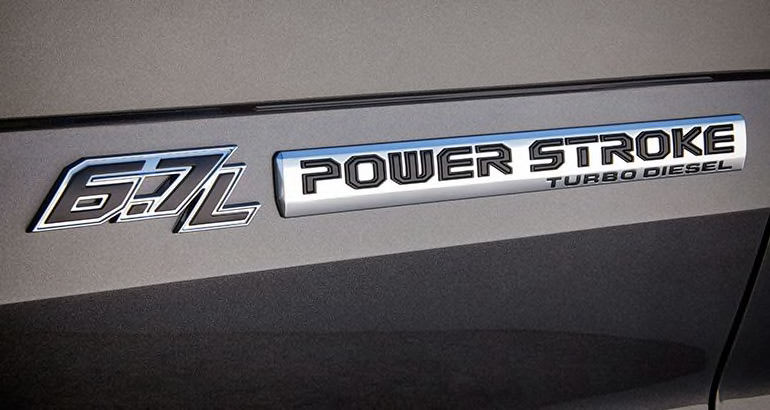 Gas and Diesel Are Here for Years to Come
Despite what the proclamations of China and others might suggest, conventional gas-powered cars are not going away anytime soon, says Gabe Shenhar, associate director of the auto test program for Consumer Reports. In fact, automakers including Nissan and Mazda are working on new gasoline engine technologies that offer the promise of even greater efficiency. While automakers talk about electrification, in the near term, that really reflects expanding hybrid technology rather than turning to all-electric drivetrains. And automakers are continuing to innovate around gasoline-powered engines as well.
Automakers are also still trying to sell new diesels in the U.S. Mazda and Jaguar Land Rover are bringing their first diesel vehicles to the U.S. next year.
Sullivan says that for them, diesel's stronger efficiency is a stopgap measure to meet fuel-economy requirements. "Mazda and Jaguar Land Rover are two great examples of this," he said. "It's not a long-term solution but buys them some time until their new electrification powertrains are ready."
In fact, neither Jaguar Land Rover nor Mazda has any hybrids or EVs on sale in the U.S. today.
Electric Cars 101
Electric cars are bringing some of the biggest changes the auto industry has seen in years. On the "Consumer 101" TV show, Consumer Reports expert Jake Fisher explains to host Jack Rico why these vehicles might not be as newfangled as you think.
Greg Gardner contributed to this report.