When you shop through retailer links on our site, we may earn affiliate commissions. 100% of the fees we collect are used to support our nonprofit mission.
Learn more.
By 2020 every new Jaguar and Land Rover vehicle will be powered by some variation of gas-electric hybrid or fully electric powertrain, the British automaker announced.
It's the third automaker this year to stake that claim. Mazda officials announced Friday in Frankfurt, Germany, that all of their vehicles will be electrified by 2035, and the luxury automaker Volvo announced similar plans earlier this summer.
"Every new Jaguar Land Rover model line will be electrified from 2020, giving our customers even more choice," said Ralf Speth, chief executive officer of Jaguar Land Rover. That doesn't mean all their cars will be electric-powered, though. "We will introduce a portfolio of electrified products across our model range, embracing fully electric, plug-in hybrid, and mild hybrid vehicles."
Jaguar, Land Rover, and Mazda don't have any hybrids or fully electric vehicles currently on sale in the U.S.
Jaguar Land Rover showed off three electric-powered concept cars in London: the E-Type Zero (an old E-Type converted to electric), the highly futuristic Future-Type, and the almost production-ready I-Pace SUV.

The E-Type Zero is a nostalgic throwback to a 1960s-era roadster fitted with an electric powertrain capable of accelerating from 0 to 60 miles per hour in 5.5 seconds. At the other end of the spectrum, the Future-Type offers a hint of Jaguar cars to come.

With the brand's past and future represented, the I-Pace Concept is Jaguar's present-day vision of an electric vehicle. As Jaguar's first-ever electric SUV—scheduled to go on sale in the second half of 2018—the I-Pace is fitted with two electric motors that deliver a total of 400 horsepower.

Jaguar Land Rover is following in the electric-vehicle footsteps of other auto manufacturers that have made similar commitments to phase out nonelectrified powertrains. Only two months ago, Volvo said every vehicle it sells from 2019 onward will be an EV, a plug-in hybrid, or what's commonly referred to as a "mild hybrid."
Automakers aren't giving up on conventional gasoline-powered engines, however. "Contrary to what some headlines may make you believe, when automakers announce their electrification plans it doesn't mean that they are discontinuing the internal combustion engine," said Gabe Shenhar, associate director for Consumer Reports' auto-test program. "In fact, the pure EV and plug-in hybrids versions are still going to be the minority of their offerings."
As for mild hybrids, Shenhar said the technology behind them—primarily a larger 48-volt battery that adds power to the gas engine at initial takeoff and at very low speeds—is a relatively modest step toward improving fuel economy. "The benefit is the ability for the car to shut off the engine at stops and maintain full functionality of all accessories," he said. "Such a setup can also keep the engine off and let the car creep at 2-3 mph during stop-and-go traffic." In most cases, according to Shenhar, this amounts to roughly a 10 percent gain in fuel economy.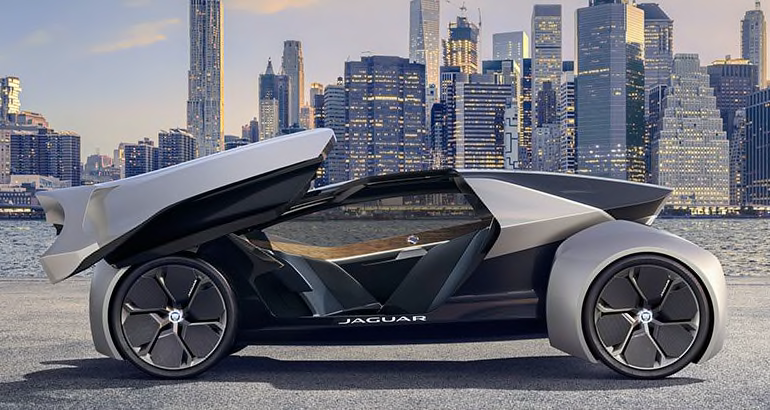 Several factors play into the increasingly common strategy to make hybrids and electric vehicles a cornerstone of a product portfolio. "The move is likely caused by regional fuel-economy standards, JLR's competition, and the desire to enter this space early to collaborate with the supply base instead of playing developmental catch-up," said Devin Lindsay, principal automotive analyst at IHS Markit. "Regulations in Europe, China, and the proposed standards for the U.S. are likely playing a role in this decision, not just one region."

BMW and Mazda also recently announced plans to significantly boost the scale and scope of their electrified vehicles. Mazda is looking further down the road—to 2035, specifically—with its electrification strategy. That more distant date is when the Japanese automaker intends to have all of its models feature some degree of electrification. The news of Mazda's long-term plan was first reported by Auto Express during coverage of the Global Tech Forum in Frankfurt.
By 2025 BMW says it intends to have 12 fully electric vehicles in its lineup. At the moment, the i3 hatchback is BMW's only EV sold in the U.S. It earned Consumer Reports' "recommended" rating thanks to its quickness, agility, and efficiency. BMW also offers the plug-in hybrid i8 as well as plug-in hybrid versions of its 3, 5, and 7-series lines and the X5 SUV.
Offering consumers a wider range of hybrid and electric vehicles sounds intriguing, but what are the cost considerations?
Devin Lindsay of IHS Markit sees prices remaining reasonable for the average consumer. He told Consumer Reports that hybrid and EV hardware "is really no different than any other technology or feature that gets passed down to consumer."
"Of course, the 'payback' is supposed to be received in overall fuel savings as one owns and drives the car," he said. "Overall, automakers are experts in packaging and giving what consumers want while adjusting what they need consumers to buy."

Announcing an electrified vehicle lineup is one thing, but persuading car buyers to consider them can be a much higher hurdle, especially with gas prices relatively low.
Shannon Baker-Branstetter, energy policy counsel for Consumers Union, the policy and mobilization arm of Consumer Reports, sees Jaguar Land Rover's announcement as part of the changing automotive landscape EV advances are running alongside increasingly higher levels of self-driving technology.

"I think these announcements are part of a trend that will continue as automakers compete with each other to show investors and regulators that they can succeed as part of an electric future," Baker-Branstetter said. "Certainly, European, Asian, and U.S. and California emission-reduction targets play a large role in setting expectations. But I also think falling battery prices, growing infrastructure, and synergy with autonomous technologies and other electronic-based features are helping drive the automaker interest and investment in EVs and electrification."

Baker-Branstetter said that an evolving car world could affect everything from job creation to how consumers view car ownership and the crafting of policies to ensure these new technologies are safely regulated.
"There will certainly be challenges in adapting to an electric and autonomous vehicle future," she said. "Some jobs will be created and some jobs—such as taxi or Uber drivers—will be lost."
Electric Cars 101
Electric cars are bringing some of the biggest changes the auto industry has seen in years. On the "Consumer 101" TV show, Consumer Reports expert Jake Fisher explains to host Jack Rico why these vehicles might not be as newfangled as you think.