When you shop through retailer links on our site, we may earn affiliate commissions. 100% of the fees we collect are used to support our nonprofit mission.
Learn more.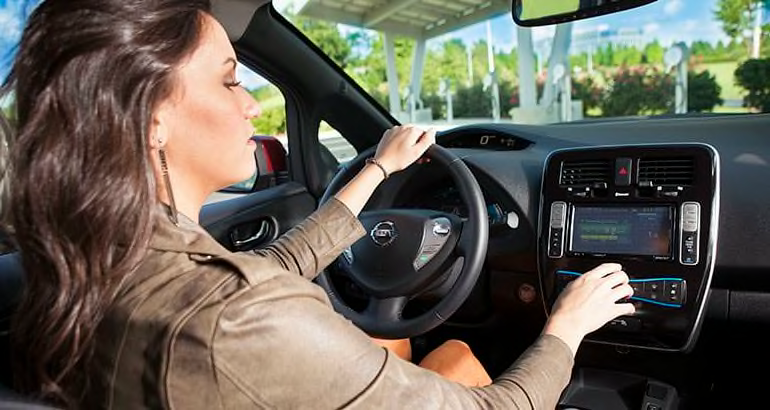 For car shoppers who are interested in trying out electric-vehicle technology but who don't have Tesla money to spend, now is a great time to buy an emissions-free car for less than $15,000.
There are 3-year-old Nissan Leaf EVs to be had for a little more than $10,000, compared with the $30,000 to $36,000 sticker prices when new, according to Cars.com listings.
Shoppers could spend a little more and pick up a nice used Chevrolet Volt plug-in hybrid. Even luxury green cars like the BMW i3 and Cadillac ELR are available for a fraction of their original prices, experts tell CR.
"What you have is a glut of inventory in a low-demand environment," says Eric Lyman, chief analyst at TrueCar. "That's why we've got really low values on these vehicles."
Electric cars provide quiet, energy-efficient transportation and, often, some of the latest safety technology. They lower greenhouse-gas emissions and reduce the national dependence on petroleum. Plus, operating costs for electrified cars are lower than for their gasoline counterparts. And with fewer moving parts, EVs can be more reliable and longer-lasting than their gasoline-powered counterparts.
The downside is practicality. The cheapest used EVs are also the ones with the shortest range, meaning this would probably be a second car for errands around town rather than a long-distance cruiser. EV owners also need to invest in some home charging infrastructure, which isn't practical for apartment-dwelling urbanites.
None of the first-generation EVs hitting the used-car lots in big numbers earned a CR recommendation. But we found things to like about every model out there. We liked the Leaf's reliability and comfort. We found the BMW i3, Chevy Volt, and Volkswagen eGolf fun to drive.
Among newer electric and plug-in hybrid models, CR has recommended the Leaf, the Chevy Bolt, the Honda Clarity, and Tesla's Model S and Model 3.
Check out our buying guide to EVs and hybrids as well our vehicle ratings.
A note about Tesla: Like a lot of other things about the brand, its models aren't behaving like the rest of the market. They are holding their value better than most of the electric cars discussed in this article, so there are fewer bargains for used-car shoppers.
A used 2015 Leaf may fetch around $10,475 at auction now, compared with the average nonluxury 3-year-old car price of $15,262, according to Manheim Auto Auction data.
A 2016 BMW i3 base model goes for $17,400 ($43,395 new). The website Jalopnik recently pointed out that there are formerly $75,000 Cadillac ELRs to be had for $25,000.
At Manheim, the nation's largest wholesale market, consumers can expect to pay 10 percent to 25 percent above the wholesale price (what dealers pay for a used vehicle), according to Consumer Reports automotive analyst Mel Yu.
It's the flipside to a few years of low gas prices and consumers embracing trucks and SUVs. There's more supply than there is demand for EVs, especially models, such as the Leaf, that were often offered to consumers through cheap leases that baked in the available federal tax credits.
Vehicles such as the Leaf are showing up in large numbers at Manheim, says Jonathan Smoke, chief economist at Cox Automotive. There are likely to be three times as many Leafs as other models to show up at auction, he says—leading to lower resale values.
"In general, it's been a perfect storm of high incentives and tax credits, separating what people really paid (for a car) vs. the sticker," Smoke says.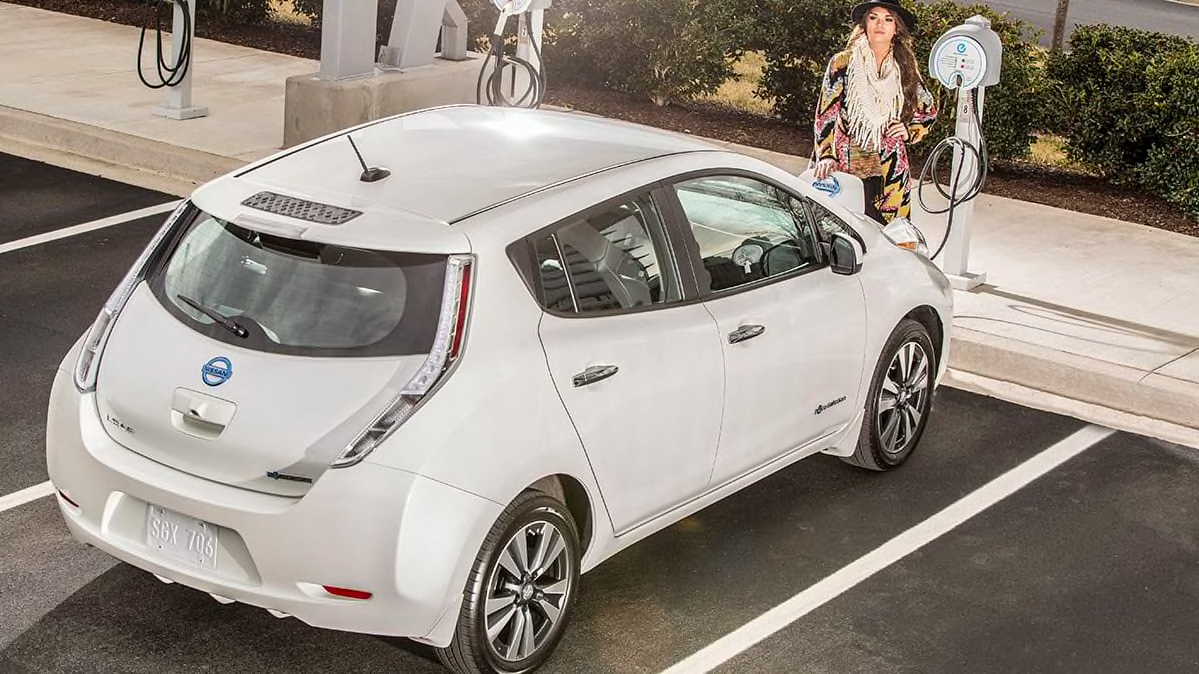 With an EV, shoppers will certainly save money on gas, but charging their new EVs will cost them money, whether through higher electric bills or at public charging stations such as Chargepoints. Overall, though, they'll pay an average cost per mile of only around 3.5 cents. That's just over $1 for 30 miles; if a comparable car gets 30 mpg, the gallon of gas it would take to go that far would cost about $3.)
"Buying a recent model-year EV could be a cost-effective way to get a car with advanced safety features," says Jake Fisher, director of automotive testing at Consumer Reports.
It could be a great choice for a teenager commuting to high school, he says. "For many teens, the combination of short trips to school and work mean that they'll rarely draw the battery too far down, and they'd likely appreciate the big savings on gas."
Electric cars aren't for everyone, especially first-generation EVs, such as the original Leaf, says TrueCar's Lyman. New Leafs have a range of 160 miles, but older ones had an official range of 86 miles, and battery degradation might mean a real range of 60 miles between charges. If that short range is a deal-breaker, a plug-in might be the better choice. Or spend more for one of the newer EVs, like the 2017 Chevy Bolt, that can go as far as 250 miles between charges.
And a first-time EV buyer should factor in the costs of adding a home charger, especially for a model with a short range. A so-called Level 2 charger, which uses 240-volt power to decrease charging time, will cost around $350 to $700. Hiring an electrician to complete the installation may range from a few hundred dollars to more than $1,000 if there are complications, such as the need to upgrade your home electrical system.
"This would be a second car that you use for running errands around town," Lyman says.
Consumer Reports found the 2015 Leaf to have a quiet, comfortable ride similar to that of a larger, more luxurious sedan. In addition to the low operating costs—paying for electricity rather than gasoline—its reliability has been better than average, owners told us through our Annual Autos Survey. It's not all good, though—the Insurance Institute for Highway Safety has given the Leaf a Poor rating on its driver-side offset crash test, leading CR to withdraw its recommendation.
The Leaf isn't the only good deal around. The 2014 BMW i3 sold new for more than $50,000 before incentives. You might be able to find a low-mileage 2014 version for less than $15,000, according to listings on Cars.com. The Ford Focus Electric and Volkswagen eGolf are fun-to-drive models selling for bargain prices.
Other good options include a plug-in hybrid, such as the Chevrolet Volt or the Ford Fusion Energi. Plug-in hybrids travel a shorter distance on electricity alone, but they're supplemented by a small gasoline-powered engine. That means their drivers won't be stuck on the road when the batteries are out of juice; they can top off at the nearest gas station.
Electric Cars 101
Electric cars are bringing some of the biggest changes the auto industry has seen in years. On the "Consumer 101" TV show, Consumer Reports expert Jake Fisher explains to host Jack Rico why these vehicles might not be as newfangled as you think.