Which Cars Should Be Resurrected as EVs?
CR experts weigh in on which discontinued vehicles are prime for a comeback Over the years various car makers have brought back popular models that went out of production, such as the Ford Bronco, Volkswagen Beetle, Chevrolet Camaro, and Toyota Supra, among others. With the electric car revolution kicking into high gear, CR experts weigh in on which expired models might make for an amusing comeback in EV form.
"How fun would it be if they brought back the BMW Z8? A gorgeous car with an awesome V8. Since V8 engines are going away, it could make sense—and likely be pretty amazing—to bring back this two-seat sports car with an electric powertrain. It didn't look like anything else on the road when it was in production back in the early 2000s, and it would still be unique today."—Mike Monticello, road-test manager (the BMW Z8 is shown at top)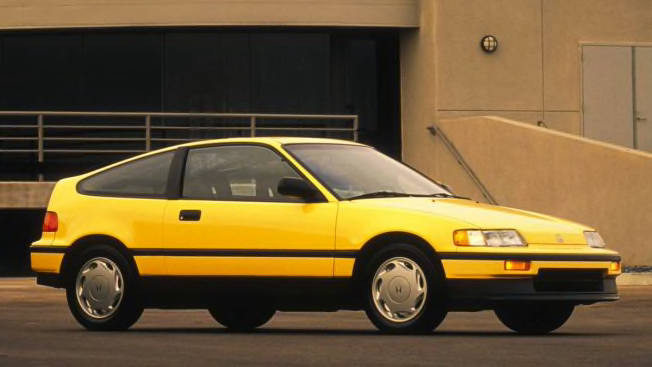 "The first car that comes to mind for me is the Honda CRX. It's small, tossable, and already light to begin with, so adding pounds with the battery packs wouldn't be a problem. You would still have a pretty light car that could give you lots of driving range. The CRX's chassis and suspension already made it a fun car to drive. Honda puts out great cars and then stops making them. It's like a Taco Bell menu: lots of items that everyone loves, but then they take them away."—Mike Quincy, autos editor
"The original Saturn S-Series is my choice even though the carmaker no longer exists. The S-Series fits the EV bill well because when it came out the styling was kind of weird, the proportions were different, and they used unconventional materials like plastic for the door panels. Even the name Saturn sounds appropriate for an EV."—Alex Knizek, auto engineer
1961 Lincoln Continental Convertible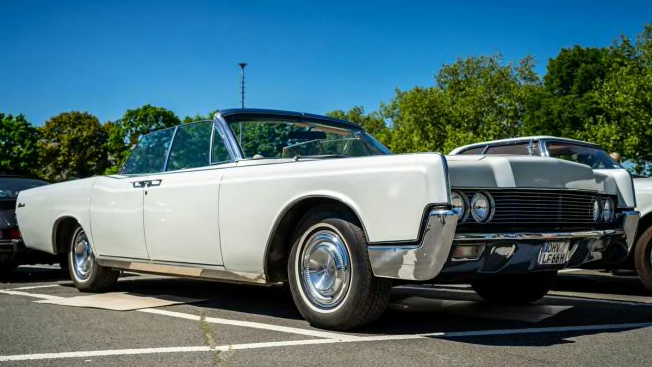 "In my opinion, it's impossible to recapture what made a BMW 2002, for example, fun in an EV reboot simply because of the wants and needs associated with modern vehicles. Consumers want 'stuff'—power seats, panoramic sunroofs, heated and ventilated seats, tech, etc. And the federal government says all cars need to pass crash tests. What do these wants and needs have in common? Weight. So that 2002 (or CRX—sorry, Quincy) won't translate to today, because that grin-inducing power-to-weight ratio won't be there. Instead, I think a reboot of a 1961 Lincoln Continental Convertible as an EV would be sweet. It's about cruising, being seen, and looking cool. There's plenty of room for batteries, the long hood means abundant storage, and that tail could house a folding hardtop, which will always be stowed because top down, slow, and silent cruises are what that car will be about."—Jon Linkov, deputy auto editor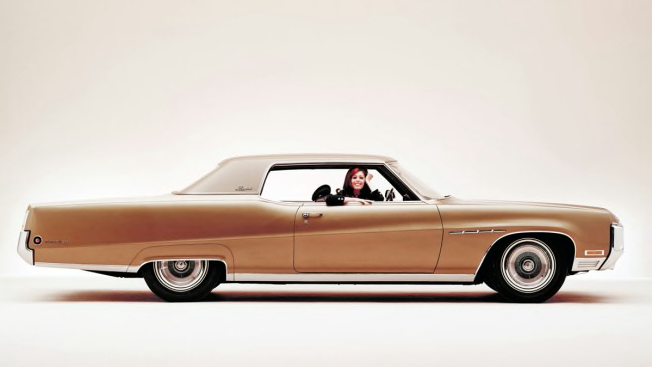 "General Motors is already sitting on the perfect name for a plug-in car: Electra. Although I love big sedans like the old 'deuce and a quarter' Buick Electra 225, I doubt there's much demand for an electrified land yacht. Instead, I think the badge would be perfect for a stylish, halo EV that gives the Buick brand another jolt of newfound energy. Electric powertrains are pretty modular, so GM could even build an Electra sub-brand with different body styles based on the Ultium Platform. Perhaps a sleek SUV in the mold of the Audi E-Tron, with an optional fastback roofline?"—Keith Barry, autos writer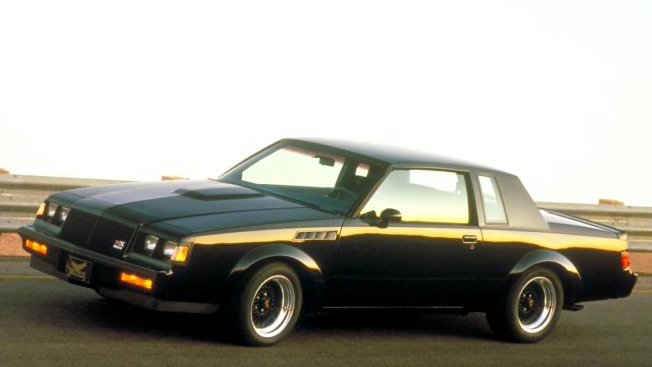 "Let's see that platform put to use on a 21st-century Buick Grand National as a twin to the expected next-generation Chevrolet Camaro electric. Back in the 1980s, the Grand National was a legendary coupe that looked like Darth Vader's muscle car, featuring a then-forward-thinking turbo V6 engine with stunning power. Tesla-grade acceleration from an electric Buick—complete with a long hood, black with gray interior, and dark-side attitude—would be fitting. Add all-wheel drive and boost the watts for an exclusive GNX version that can give a Tesla Model S Plaid a run for its money, and it can be considered a legend reborn."—Jeff S. Bartlett, managing editor