When to Find the Best Sales on a Riding Lawn Mower
To get the deepest discount and a wider selection, shop early in the season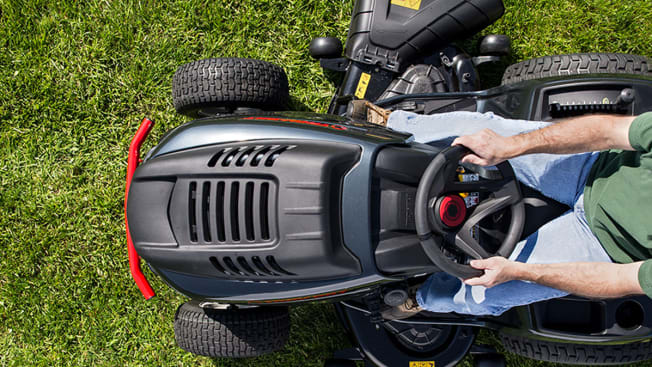 Riding lawn mowers aren't cheap—more than half of the models in our riding mower ratings cost more than $2,000. But if you have a one-half acre or more of grass to cut, a riding mower might be worth the splurge.
These machines are relatively easy to operate and cut in wide swath, which means that a riding lawn mower can help you keep your yard looking great in less time than it would take with a walk-behind mower. They're pretty fun to drive, too.
If you're in the market for a riding mower, now's the time to take advantage of riding lawn mower sales. It's more difficult to find a deal in June and July. Shopping now also ensures that you'll have a wider choice of models—a $500 discount on a crummy tractor isn't really a good deal.
You don't need to pay top dollar to get a great rider. The Snapper 960440007, $1,600, and the Craftsman 20390, $1,700, both CR Best Buys, deliver solid performance.

Don't Zero In on a ZTR
When you shop, don't be surprised if a salesperson tries to upsell you a zero-turn-radius, or ZTR, riding mower. These models are peppy and nimble, but they don't cut any better or faster than a traditional tractor. "It's really about whether you want to cut your grass in a Toyota or a Porsche," says Peter Sawchuk, the engineer who oversees Consumer Reports' mower tests. Indeed, ZTR models usually have a higher top speed, but you'll want to cut at 3½ miles per hour anyway—going faster results in an uneven cut that requires you to make multiple passes.

If you miss out on early-season riding lawn mower sales, look again in August and September. There could be fewer models to choose from, but you might find steeper discounts as stores rush to get rid of old inventory to make way for snow blowers.