When you shop through retailer links on our site, we may earn affiliate commissions. 100% of the fees we collect are used to support our nonprofit mission.
Learn more.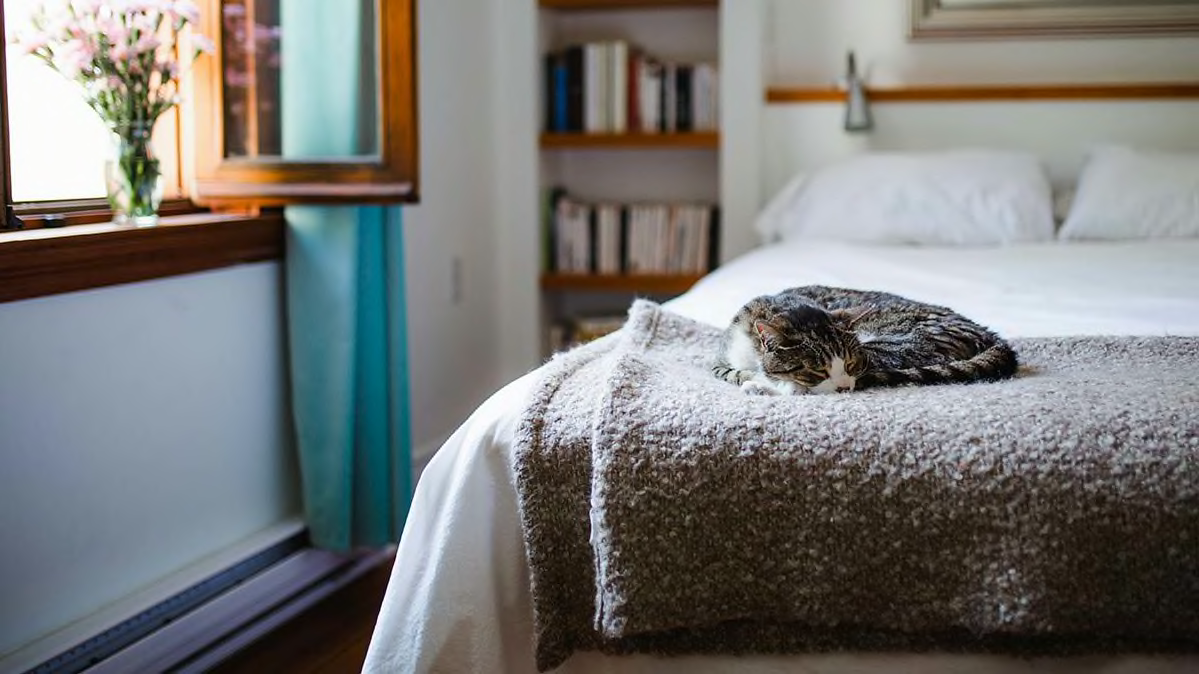 You don't have to spend a fortune to get a good night's sleep. In fact, you can order a queen-size foam mattress online for a few hundred dollars and have the mattress-in-a-box delivered to your doorstep.
Below we feature seven foam mattresses that cost $500 or less for a queen-size version, the most commonly sold size. The same model in a single or double costs even less, and you can still rely on our ratings to find the best one for you.
"The support level of the smaller mattresses should be in line with the queen-size mattresses," says Christopher Regan, who oversees Consumer Reports' mattress testing.
Though these inexpensive mattresses aren't at the very top of CR's mattress ratings, they compete on performance with high-ranking mattresses that might cost four or five times as much.
How We Test Mattresses
In Consumer Reports' mattress tests, we use real people—petite women and large men—to see how support varies for sleepers of different sizes. (The average score is just that, an average of the two.)
Using lab equipment and human subjects, we evaluate how well a mattress supports the body for back and side sleepers, how easily sleepers can shift their weight without disturbing their partner, and how well the mattress keeps its shape over time.
For firmness, rather than take a manufacturer's word for it, we measure that attribute precisely for each mattress we test and plot the results on a scale of 1 to 10, with 10 being the firmest. We measure support when the test subjects are lying on their side and again on their back. That makes it easier for you to use our ratings to match your size and favorite sleeping position to the perfect mattress.
And while our scientific ratings for support are a good proxy for how well you might sleep on a mattress, we also provide ratings for comfort and satisfaction that come from people who've actually lived with these mattresses—for up to 10 years in some cases. Our comfort and owner satisfaction ratings are based on data from recent surveys on CR members' experiences with more than 74,000 mattresses purchased within the past decade. We asked them to rate the comfort of their mattress, and used the data to generate ratings by brand and type of mattress. Owner satisfaction is based on a member's overall judgment of such factors as firmness/softness, value, quality of sleep, and more.
Our ratings and reviews of inexpensive foam mattresses below are ranked in order of Overall Score. You'll find options from brands such as Amazon Basics, Costco's Novaform, Serta, Sleep Innovations, and more. If you can afford to spend more, check our full mattress ratings and recommendations.
Mattress-in-a-Box Basics
Is a mattress-in-a-box a good option for you? On the "Consumer 101" TV show, Consumer Reports expert Chris Regan explains to host Jack Rico what shoppers need to know about these widely sold products.