When you shop through retailer links on our site, we may earn affiliate commissions. 100% of the fees we collect are used to support our nonprofit mission.
Learn more.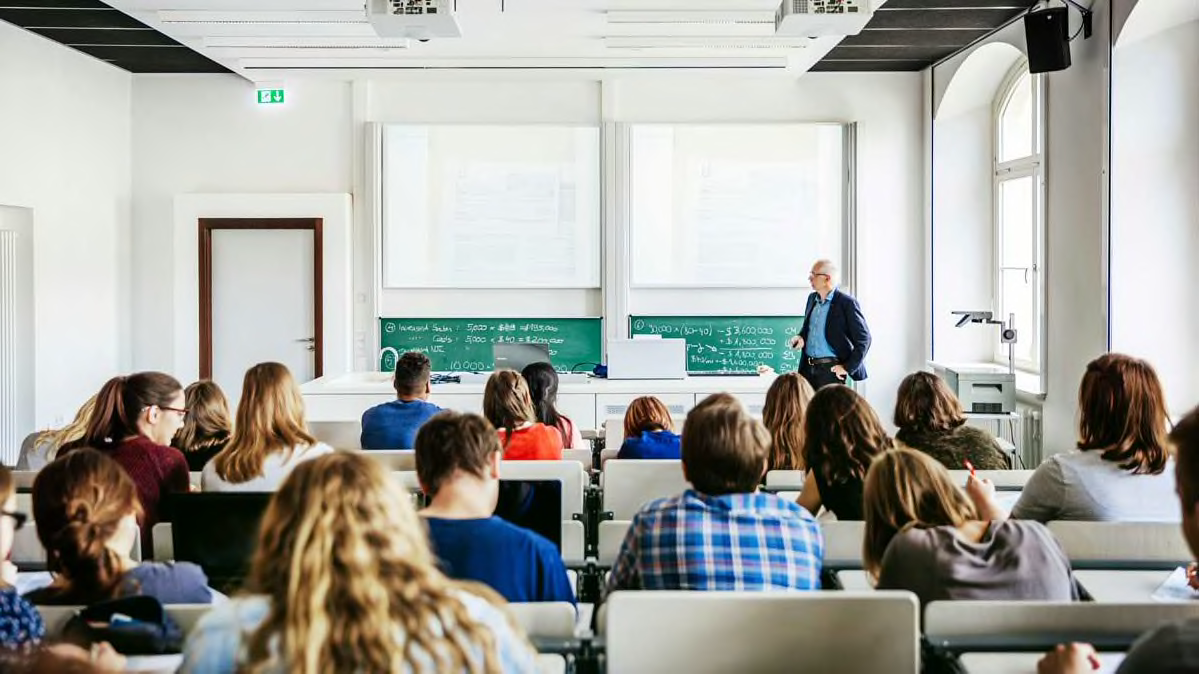 Your kid gets into the college of her dreams, but the financial aid package falls short of what you think you need to afford that school. Many families in this situation wonder, Can I ask for more?
The answer is yes. But there's a process, and your odds of success will be better if you understand it.
The first thing to know is that financial aid isn't something you can simply negotiate. Asking for more involves going through a formal appeal process with the school, known as a professional judgment or special circumstances review.
"It's not a bargaining activity," says Mark Kantrowitz, publisher and vice president of research at Savingforcollege.com, which provides information on financial aid and 529 college savings plans. "How financial aid offers are calculated is very formulaic and usually decided by a committee, not just one person."
"The only subjectivity regards whether there are special circumstances that merit an adjustment," says Kantrowitz, author of a new book, "How to Appeal for More College Financial Aid."

More on Paying for College
Generally, successful appeals happen for one of two reasons: There has been a change in your family's financial situation or a school decides it's willing to match a better offer from a comparable school.
You're more likely to have richer results if you're appealing to a private nonprofit or high-cost college because those schools typically have more institutional money and bigger endowments to devote to grants and scholarships, Kantrowitz says. Public universities, which rely more on state funding, might not have the money to give out.
Financial aid packages are generally determined by the information you provide on the Free Application for Federal Student Aid. The FAFSA determines eligibility for federal grants and loans, but most schools also use it to calculate your ability to pay college costs.
Merit-based scholarships are based on specific data, too, including your high school GPA, standardized test scores, and class rank.
But the FAFSA doesn't ask about special circumstances. It's on you to let the school know about anything that affects your ability to pay. A wide range of situations, from job loss to living in a high-cost area, could merit a review. (More on this below.)
Remember, the information on the FAFSA is based on tax data that is two years old. If you're going to school in the fall of 2019, schools are reviewing your financial information from 2017. It's possible that something has changed that might affect your ability to pay.
If you haven't filled out a FAFSA, you need to do it. Most schools won't consider an appeal based on financial need if you haven't.
As for merit-based aid, unless a student has shown significant academic improvement since applying, an appeal based on merit standards isn't likely to fly.
There are no definitive statistics on how many appeals are granted, and Kantrowitz says it varies by school. Some colleges say one-third of students that appeal get more money. Other schools won't consider an appeal at all.
Some schools are more transparent than others about their openness to upping financial aid offers.
On its financial aid information page, Muhlenberg College in Allentown, Pa., for example, invites people who think a bigger financial aid package is warranted based on their family's financial situation to submit an appeal.
Cornell University says it will match a competing offer from another Ivy League college and a handful of other universities, including Duke University in Durham, N.C.; Stanford University in California; and Massachusetts Institute of Technology in Cambridge, Mass.
How to Make a Successful Appeal
Here's how to strengthen your case for a more generous aid package.
Know your school's process. If you're making an appeal based on special financial circumstances, you'll be working with the school's financial aid office. Appeals for a merit-based scholarship are usually handled by the admissions department or college president's office. Check the school website to see how it handles appeals. Some colleges have a form for you to complete, but most ask for a letter of explanation.
Check for errors. Filling out a FAFSA, which involves answering more than 100 questions, can be complicated. Make sure there are no mistakes. Incorrect information can have a big impact when the school is calculating your ability to pay. Some common errors include reporting money in retirement accounts, such as a 401(k) or an IRA, as an asset (which means it would be counted in your ability to pay for school) or not including stepchildren in household size.
Understand special circumstance reviews. You can ask for one if your financial situation has changed in the past two years or if there is anything that differentiates you from a typical family. Common special circumstances include job loss, having special needs children, or a change in parents' marital status. But financial aid administrators have latitude when it comes to determining what has an impact on a family's finances. Having volatile income (say, you're in sales or you run your own business), caring for an elderly relative, a parent's prior student loan debt, or high unreimbursed medical or dental expenses could also be considerations. You can find a list of other special circumstances on Kantrowitz's site.
Make your case. Keep your appeal letter short, just one to two pages summarizing the basis of your appeal. Include independent documentation, such as a layoff notice, medical bills, bank statements, and letters from people who are familiar with your family situation, such as doctors and social workers.
Be realistic. If you're basing your appeal on your student getting a more generous offer from another school, you're likely to succeed only if it's a comparable school and the school you're appealing to really wants your child. Look at how well your kid's grades and test scores stack up against the average of students the school admits. You can find that information on the Department of Education's College Navigator website or CollegeData's Financial Aid Tracker, where you can see financial aid awards that students similar to you received. If you want the college to match another offer, you need to provide the letter from the other school to show what the competing offer is.
Discuss other options. Grants and scholarships are the best aid to get because you don't have to pay them back. But there are other ways you could improve a financial aid package. Work-study jobs are also part of financial aid offers. They're beneficial because they are exempt from some federal taxes and aren't counted as income on the FAFSA. A school may be able to grant a work-study job in place of a loan.
You can ask for a review of the financial aid you receive any time, even after your student's in school, if your financial circumstances change. But keep in mind that if a school ups a financial aid offer one year, there's no guarantee it will be repeated. Need-based financial aid awards are recalculated every year.