Compared with full-sized models, buyers looking for a midsized pickup truck workhorse have far fewer choices. The Nissan Frontier is hopelessly out of date; the next Ford Ranger is on the distant horizon; and Ram/Dodge dropped the Dakota years ago without creating a replacement.
That leaves the Toyota Tacoma and GM twins Chevrolet Colorado and GMC Canyon as the burliest, toughest contenders. (The more refined, lighter-duty Honda Ridgeline is a great everyday truck for routines that favor commuting over dirty jobs.)
The challenge here is how to pick between the Tacoma and Colorado/Canyon. Based on our extensive tests, there are some key factors that distinguish these strikingly similar trucks.
The Tacoma, long a darling of off-road adventurers, has a hard-earned reputation for toughness and longevity—despite some years where frame corrosion was a major concern. That reputation may account for even used models being quite expensive. But what you have to give up for this perceived indestructible design is an unrefined ride, a noisy and uncomfortable cabin, and limited available safety gear.
Our most recently tested Colorado, on the other hand, delivers a much more comfortable ride and more agile handling compared with the Toyota. And properly equipped, the Colorado can haul and tow impressive loads. But it can get pricey if you don't restrain yourself when it comes to choosing options. (All of the Colorado's test results also apply to the GMC Canyon.)
Which one is best? Here's a look at the details: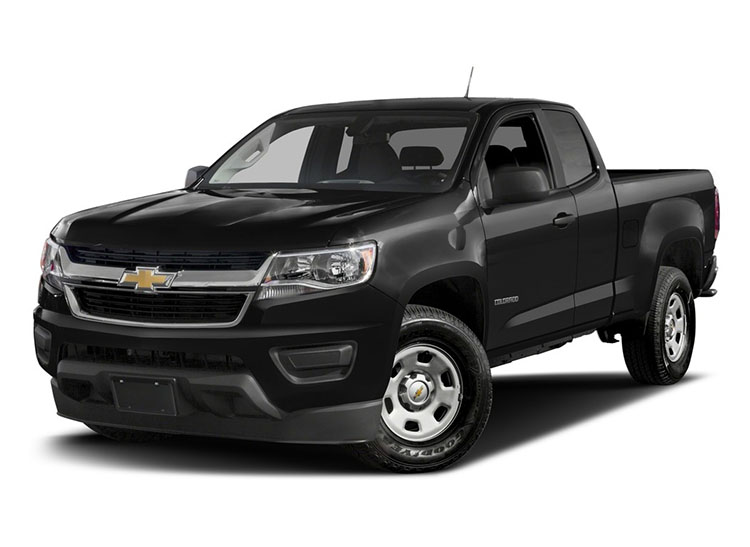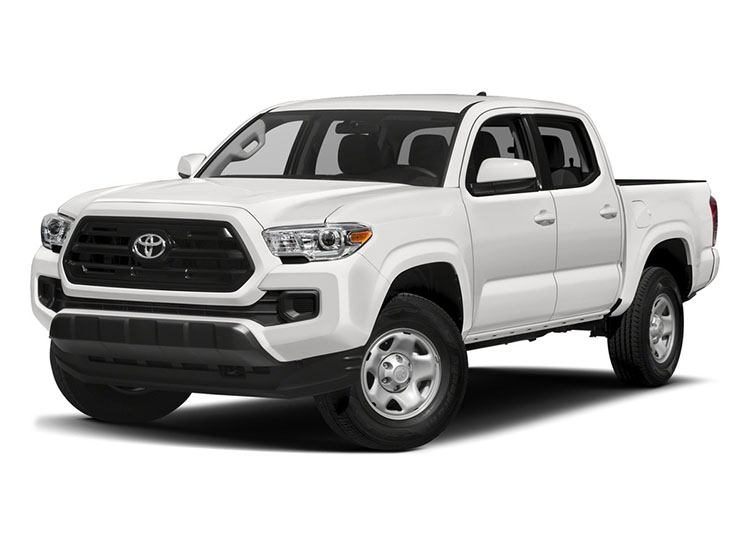 Toyota Tacoma
There are few vehicles that scamper up the tough "rock hill" off-road course at Consumer Reports' test track better than the Tacoma. Four-wheel-drive models have ample ground clearance and axle articulation, and it's easy to modulate the throttle with measured inputs for delicate control. Low range allows it to descend slopes with little need to apply the brakes.

Versions with the TRD Off-Road 4x4 trim feature selectable terrain settings, crawl control for low-speed conditions, and a locking rear differential to provide traction in the toughest trail situations. The TRD Pro model includes even heavier-duty shock absorbers to manage rough terrain, increased ground clearance to avoid scraping on rocks, and a special exhaust system.
For many landscapers and contractors, the Tacoma is the perfect truck. This beast of burden has a tough-as-nails chassis and a durable composite­ plastic bed. The key commercial limitation is that the bed is small and shallow, but for those towing a small trailer, this may not be a concern.
Depending on the body and powertrain, the Tacoma is rated to tow 6,400 pounds—that's a 23-foot Airstream trailer, folks.
And though the price nears that of discounted full-sized trucks, the compact Tacoma tenaciously holds its value.
But that's pretty much where the good news ends.
The 278-hp, 3.5-liter V6 never feels quick from a standing start or when passing—despite a robust 8.2-second 0-to-60 mph time. Fuel economy with the not-so-smooth six-speed automatic transmission is 19 mpg overall on regular gas, which is quite good for a truck. If so inclined, you can still get a manual transmission. A 2.7-liter, four-cylinder engine is available on lower-trim versions.
The most jarring aspect of the Tacoma comes when you're simply driving it on regular roads, where it feels like a primitive, agricultural-era relic. Handling is ponderous, and the truck's slow and numb steering never connects the driver to the front wheels.
The ride jiggles and shudders so much that it doesn't take long for your spine to feel beaten up. And there's simply too much wind and engine noise to bother with low-volume, person-to-person conversation. Also, braking performance is subpar.
Four-wheel-drive models require a high step-up to get inside, where you'll find a too-low driver's seat and a ceiling that scrapes the scalps of those entering the cabin. The front seats are flat and uncomfortable, have limited support, and offer only the most basic adjustments.
Advanced safety equipment, such as forward-collision warning, is not available; competitors like the Colorado and Canyon and the current Ridgeline offer this feature. At least blind-spot monitoring and rear cross-traffic alert are available on upscale Tacomas.
The most basic Tacoma—with an extended cab, four-cylinder engine, and two-wheel drive—starts at $23,565. Opting for the fully loaded crew-cab TRD Pro, however, will set you back $43,920. That's Ford F-150 money.
If you go off-roading on a regular basis, the Tacoma is one of the best trail mules. However, if you spend most of your time stuck in traffic on regular paved roads, it might be worth your time to consider other truck options.
Read the complete Toyota Tacoma road test.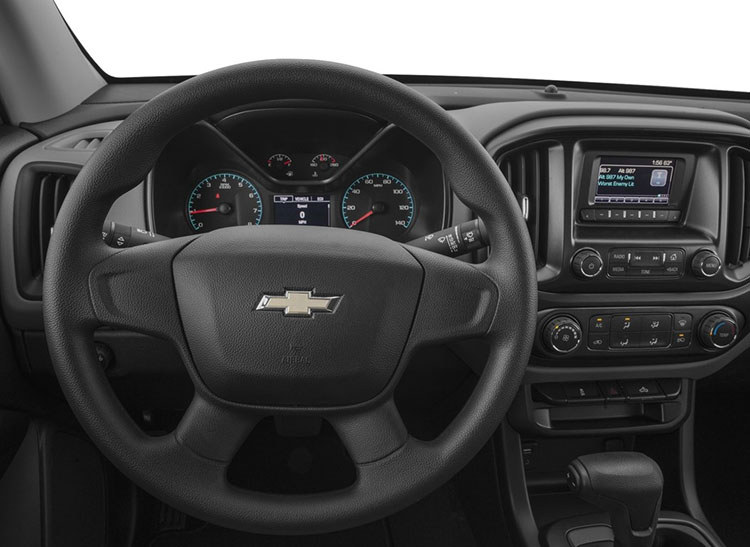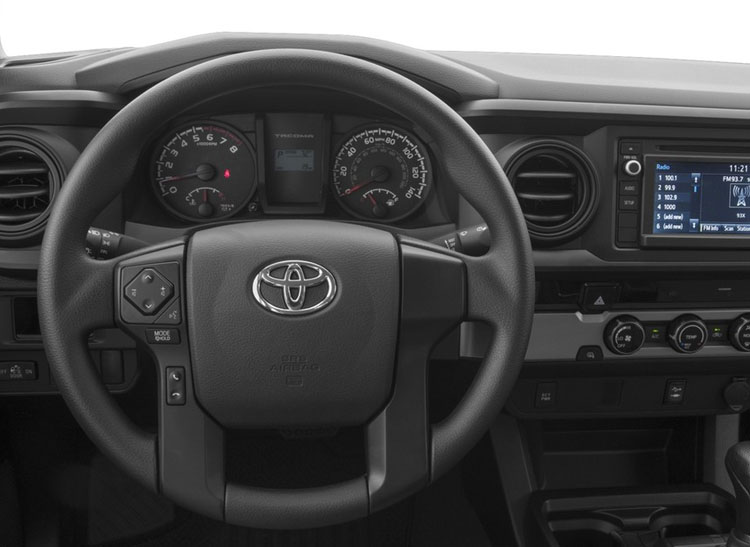 Chevrolet Colorado
One of the most unusual traits of the Colorado (and GMC Canyon twin) is the availability of a diesel engine—which was usually the exclusive realm of full-sized, heavy-duty trucks. In our tests, the Colorado's 2.8-liter, 180-hp four-cylinder turbodiesel engine delivered impressive torque, helping it to provide strong trailering performance. So equipped, the Chevrolet can tow up to 7,700 pounds, besting the Tacoma. The diesel also returned 24 mpg overall in our tests—making it the most fuel-efficient pickup you can buy.
However, compared with the Tacoma, the diesel Colorado was a bit pokey when it came to acceleration, taking 10.3 seconds to reach 60 mph. The 308-hp, 3.6-liter V6 gas Colorado is considerably quicker—zipping to 60 mph in 7.5 seconds—and more fuel efficient, returning a commendable 18 mpg overall. But this V6 engine is short on low-end torque and requires prodding the gas pedal to move smartly. (Note that low-end torque is desirable in a pickup truck to aid pulling a trailer up to speed or when lugging a heavy load.) The six-speed automatic shifts smoothly, but downshifts aren't always prompt.
A noisy but adequate 2.5-liter, four-cylinder engine is also available and typically comes on more basic versions.
At least the Colorado's just-right size helps maneuverability and handling agility compared with the big trucks.
And during long highway drives, you'll appreciate how much quieter and more comfortable riding it is than the Tacoma. The controls are also a cinch to learn, and the cabin is easy to climb into. However, the super-hard cloth seats didn't make many friends because they lack needed adjustments such as power backrest recline adjustment. Power lumbar adjustment (or any adjustment at all) would be nice, but that comes only with the Luxury package and leather seats on the top trims.
We also thought the driving position was awkward, with merely adequate head room and an available tilt-and-telescope wheel that drivers wanted to pull closer.
For 2017, Chevrolet added a ZR2 model with beefier suspension bits, front and rear locking differentials, more ground clearance, and aggressive tires. We have not yet driven this model.
On the safety front, forward-collision warning is available and unique to the class, but this desirable feature comes only on highly optioned models. A backup camera is standard. The crew cab model received a Good in the IIHS moderate-overlap crash test. It also received a Basic score for having forward-collision warning available.
Pricing starts at $20,995 for a four-cylinder model with an extended cab and six-speed manual transmission. Going for the top-of-the-line Z71 crew-cab version with the diesel engine comes to $40,905. And, like the Tacoma, that peak price comes very close to the cost of often discounted full-sized trucks.
Read the complete Chevrolet Colorado road test.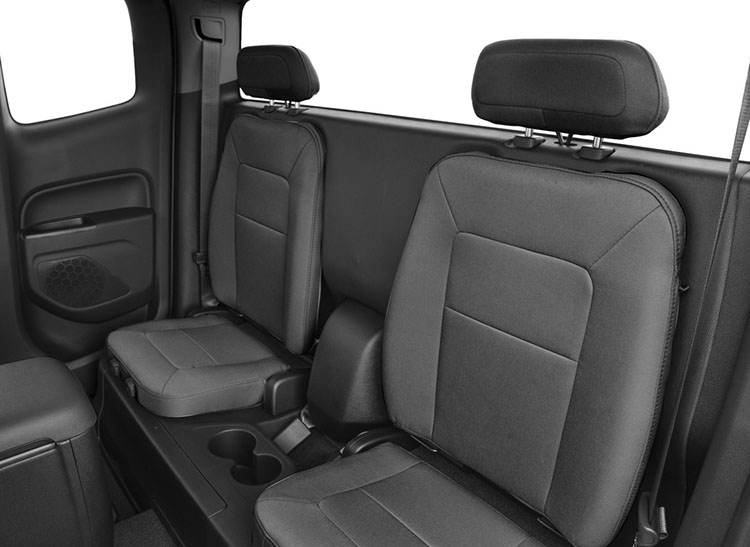 Bottom Line
Both of these trucks have their own unique compromises—some we can live with and some we'd rather not. No matter how you equip either the Colorado or Tacoma, their rides are still stiff and choppy compared with full-sized trucks and the Ridgeline—which are also quieter. Having to choose between these two, we think the Colorado is the better choice for day-to-day livability.
A machine with a slightly different mission, the Ridgeline is better all around than either of these traditional trucks. But you certainly lose some of the inherent "trucky-ness" with the Honda that Colorado and Tacoma buyers crave. Before committing, take a serious test drive in each contender, then do a reality check with the Ridgeline.
Which would be your choice? Vote below.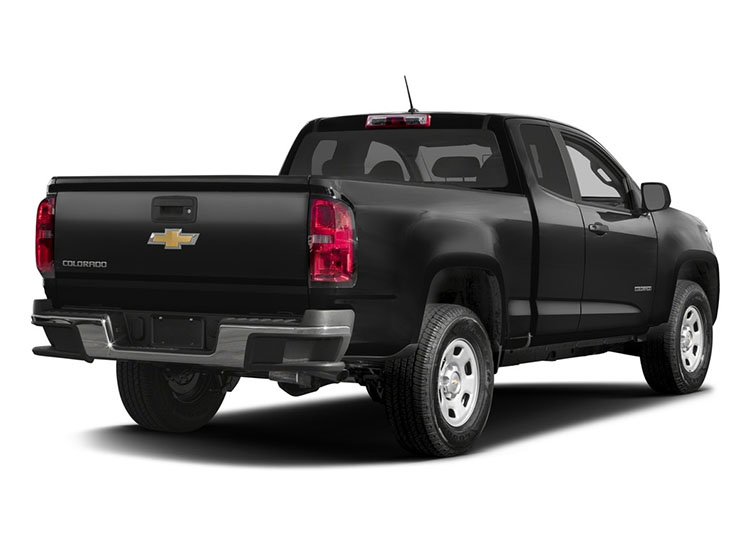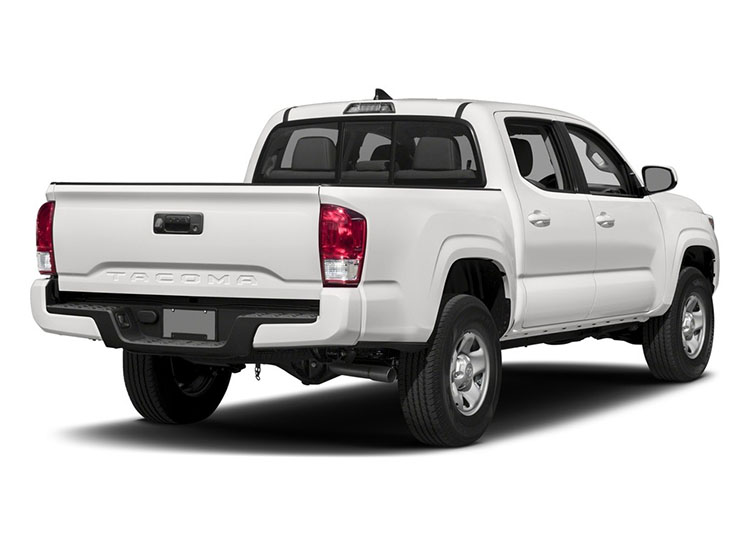 Shopping links are provided by eBay Commerce Network and Amazon, which makes it easy to find the right product from a variety of online retailers. Clicking any of the links will take you to the retailer's website to shop for this product. Please note that Consumer Reports collects fees from both eBay Commerce Network and Amazon for referring users. We use 100% of these fees to fund our testing programs.