When you shop through retailer links on our site, we may earn affiliate commissions. 100% of the fees we collect are used to support our nonprofit mission.
Learn more.
When you shop through retailer links on our site, we may earn affiliate commissions. 100% of the fees we collect are used to support our nonprofit mission. Learn more.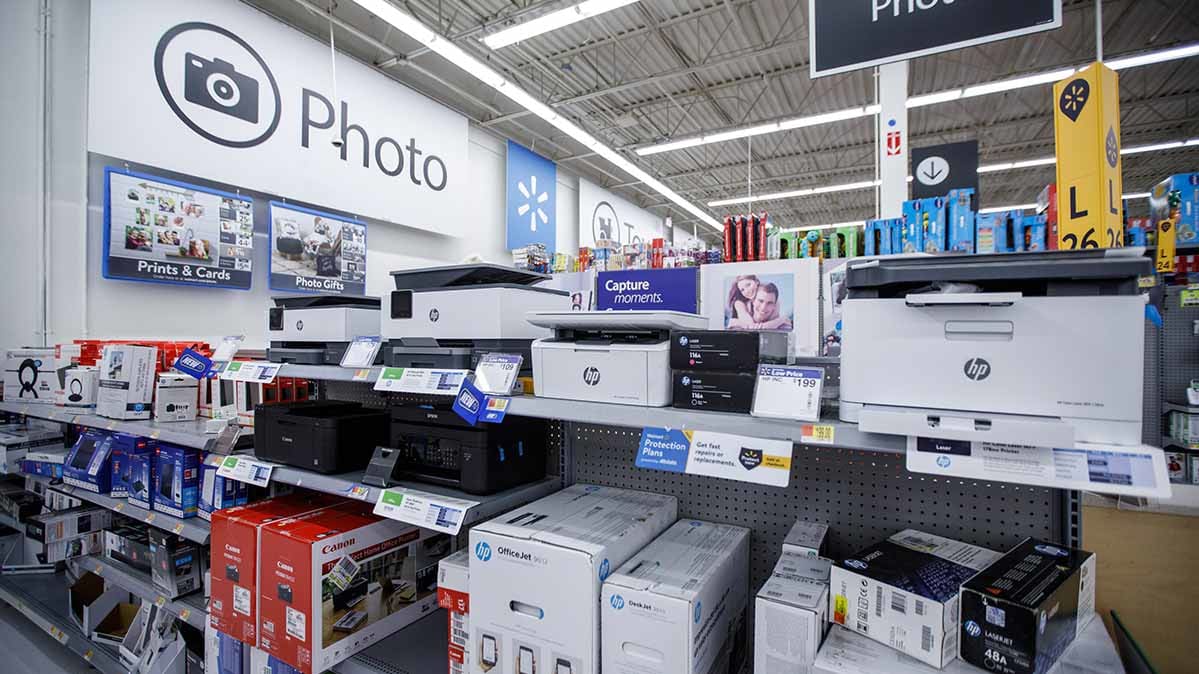 Black Friday is a rare opportunity for deals on printers. Prices tend to hold steady for most of the year, and aside from back-to-school season, the holidays are one of the few times you'll see widespread discounts on highly rated models.
We've combed through Black Friday ads from all of the major nationwide retailers to bring you the best deals, and uncovered serious bargains on printers from Amazon, Best Buy, and Office Depot.
More on Black Friday and Cyber Monday
Keep in mind that shopping for a printer is tricky. Consumers often get lured in by printers with surprisingly low sticker prices, only to find themselves drowning in ink costs as time rolls by. To maximize your savings in the long term, you have to consider how efficient a printer is, along with the cost of ink and toner cartridges. The differences between two seemingly similar models can be dramatic, amounting to hundreds of dollars in costs over just a few years.
Of course, manufacturers generally don't give you that information up front—that's where we come in. To help you find deals that stay affordable over time, Consumer Reports measures each printer's performance in our labs, and combines that data with price information and estimates of typical use to calculate a printer's predicted yearly ink cost. (Your actual cost will vary, but since we use the same formula across the board you can reliably use our estimated costs to compare models.)
Consumer Reports members can find that detail as well as exhaustive breakdowns on everything from features to photo and text quality in our printer ratings.
Here, we've selected the best Black Friday printer deals on efficient printers to help you find a model that will look like a bargain when you buy it, and over time.
Inkjet Printers
Inkjet printers are more popular than laser printers. They often cost less upfront and they can perform far better with photos and graphics. However, they often cost more in the long run, when you factor in ink costs. With one exception, the printers below can all be hooked up over WiFi, and they're all-in-one models, meaning they can also copy and scan.
Canon PIXMA MG3620
The deal: $30 at Amazon
CR's test results: Canon PIXMA MG3620
The MG3620 is always a good deal. It's one of the few truly cheap printers you can typically buy that isn't an ink guzzler; estimated yearly ink costs come to just $108. Our tests show this isn't the best choice if you need impeccable prints for presentations or other jobs where print quality is critical, but it's a great choice for basic needs, and it does better-than-average with photos. You can pick it up for $20 off the usual price at Amazon.

HP Envy Photo 7155
The deal: $80 at Best Buy, Office Depot, Staples
CR's test results: HP Envy Photo 7155 AiO
Multiple retailers are offering $20 off the usual price for this well-rated all-in-one inkjet. The 7155 does great with graphics and text quality and speed, though its photo performance is unremarkable. It's pretty cost efficient as well, with yearly ink costs of about $117, which is typical for an inkjet.
HP OfficeJet 250 Mobile
The deal: $280 at Amazon
CR's test results: HP OfficeJet 250 Mobile printer
This is an unusual discount on one of the few portable printers that earns a recommendation in CR's printer ratings. Most of the year you can expect to pay $380 for the OfficeJet 250. It's unusually small, but doesn't sacrifice scanning or copying functions to save space. If you need to print on the go, you can purchase a portable battery, and print without even plugging into the wall. It's estimated yearly ink costs are on the low side for an inkjet printer, coming to just under $100 a year. Consumers who don't need to copy or scan may also consider another portable HP model, the HP OfficeJet 200, also on sale at Amazon for about $100 off—though HP's regular inkjet printers don't earn CR's recommendation due to low predicted reliability scores.
Laser Printers
Laser printers often cost more up front, but they can save you a lot of money in the long run. They tend to be more efficient than inkjets, and toner doesn't dry out the way ink does. Below, we've selected printers from a few categories, including all-in-one models that copy and scan, along with single-function printers, and both models that print in color and a few that only print in black and white.

Brother HL-L2370DW
The deal: $90 at Best Buy, Staples
CR's test results: Brother HL-L2370DW
Single-function black-and-white laser printers are the cost-cutter's secret weapon. If you don't need to copy, scan, or print in color, these machines are relatively cheap to buy, and they're among the cheapest printers over time when it comes to toner costs. As a category, they also get the highest scores for predicted reliability and owner satisfaction, which are based on CR's printer brand surveys. The L2370DW is one of the better options on the market, and it usually costs $115. If this kind of printer makes sense for you, you might want to jump on this deal.
Canon imageCLASS MF264dw
The deal: $99 at Amazon
CR's test results: Canon imageCLASS MF264dw
This Canon laser printer only prints in black and white, but it does have scan and copy functions. If you don't need to print in color, monochrome laser printers can save you a bundle. Typically, the best savings come from single-function models that don't copy or scan, as the sticker prices for all-in-one lasers can be steep. That makes this discount particularly appealing. The MF264dw usually costs about $175. Combine this bargain with CR-estimated yearly toner costs of $52, and you could be looking at some serious savings.

Canon imageCLASS MF267dw
The deal: $128 at Amazon
CR's test results: Canon imageCLASS MF267dw
Like the model listed above, this printer is an all-in-one black-and-white laser printer, but it gets even higher scores in our tests. The MF267dw typically costs around $250, which means you'll be getting almost 50 percent off. Our estimated yearly toner costs come to just $40, and you won't have to sacrifice quality either. Our tests show this model prints black-and-white documents with exceptional quality and speed.

Canon imageCLASS MF642Cdw
The deal: $170 at Best Buy
CR's test results: Canon imageCLASS MF642Cdw
Color laser printers can be great machines, but their large size and typically high upfront costs makes them best suited for office use. This Canon is no exception: The typical price is around $350, and the printer takes up a lot of real estate. But this deal provides a steep discount, and you're getting one of our top-rated models in the category, with performance that's well above average. Yearly toner costs are estimated at $124.
HP Color LaserJet Pro MFP M281fdw
The deal: $279-$280 at Amazon, Best Buy, Staples
CR's test results: HP Color LaserJet Pro MFP M281fdw
People who have the space for an all-in-one color laser printer will find a lot to love with this model. The M281fdw usually costs $350, which, believe it or not, is already a great deal for a printer in this category. That makes this a phenomenal discount. This HP gets high marks across the board in our tests with two exceptions: It's color photo copies aren't great, and like all laser printers, it doesn't do well when printing photos. But it's a workhorse, and the yearly toner costs come to $95, quite reasonable for a color laser.