When you shop through retailer links on our site, we may earn affiliate commissions. 100% of the fees we collect are used to support our nonprofit mission.
Learn more.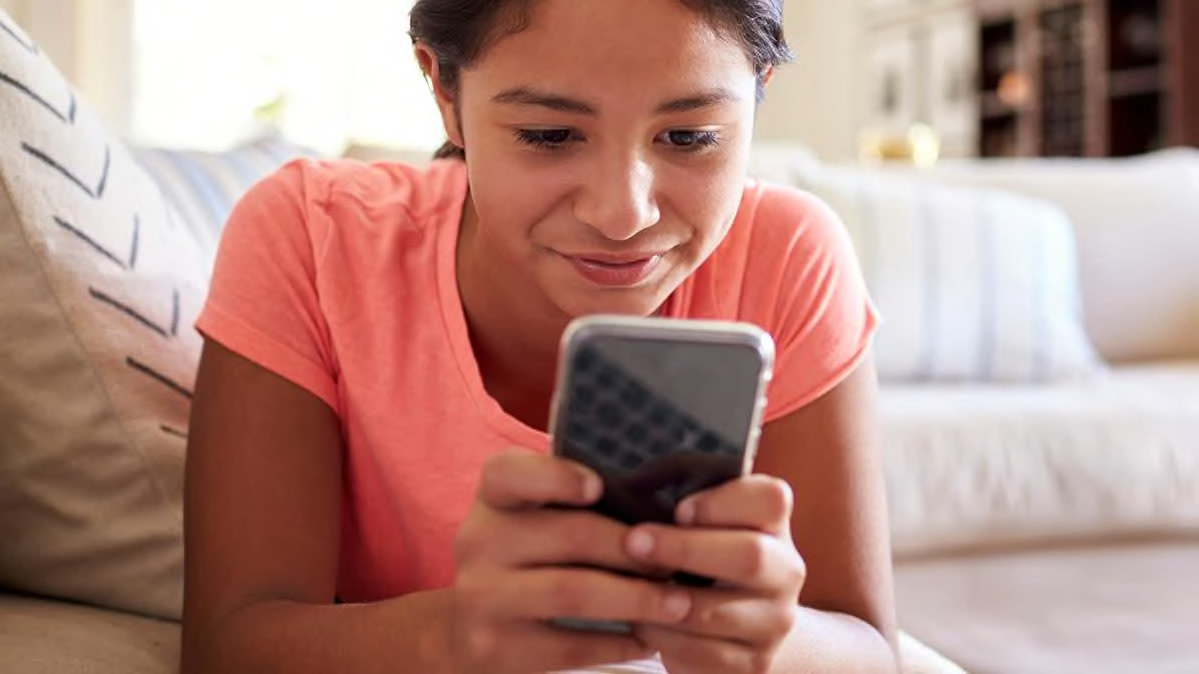 Facebook has introduced a series of privacy updates for its Messenger Kids smartphone app, which is aimed at pre-teen children. The changes, announced in a blog post, give parents broader and easier access to their children's online activity.
Parents can now see their children's recent contacts and chat history over the last 30 days as well as logs of images and videos received in chats. The changes will also inform parents if their child has blocked another user or reported an issue to Facebook, including the reason behind that action.
Parents can access the new features through the Parent Dashboard that is included on their Facebook account when they sign their children up for Messenger Kids. By federal law, children under 13 are not allowed to have their own Facebook accounts.
The Parent Dashboard will also now include the ability to see which devices the child is using to access Messenger Kids, along with an option to remotely log the child out on a given device.

In a feature similar to one on Facebook's main platform, parents can also request to download the information the company has collected on a child, including contacts, messages, images, and videos sent and received. "Your child will be notified through the Messenger Kids app when you request this information," Facebook added on the blog post.
"It is great to see Facebook add more controls for parents under these recent updates, in addition to helpful disclosures to the children who use the service," says Katie McInnis, policy counsel for Consumer Reports. "That said, parents should think carefully about whether they want their youngest kids on a messaging app at all, given past issues with Facebook's handling of personal data."
As she notes, in July of 2019, Facebook acknowledged a programming flaw in the Messenger Kids app that allowed children to talk to unauthorized adults. Due to the error, group chats created by kids could include people approved by their own parents without the approval of the parents of the other participants. Facebook fixed the flaw and contacted families who might have been affected.
The company's new changes also include an updated privacy policy, that according to some privacy experts, still leaves important questions about data use unanswered.
"Their privacy policy continues to include vague language, which makes it difficult to understand who exactly has access to children's data," says Josh Golin, executive director of the Campaign for a Commercial-Free Childhood [CCFC.] "There are unnamed third parties and Facebook continues to say it may share the data with Facebook's 'family of companies' and doesn't explain why they'd need Messenger Kids data."
Parents will have 90 days to review and accept the new privacy policy, which according to Facebook, adds information on data collection, use, sharing, retention, and deletion practices. Inside the updated app, parents will find an age-appropriate privacy tutorial that gives kids some information about how, and with whom, they're sharing data, too.
Messenger Kids, introduced in December 2017, is aimed at children ages 6 to 12, which means they are given special protection under the Children's Online Privacy Protection Act [COPPA.] A number of updates have been proposed recently that would expand COPPA's protections to include teenagers.
In a January 2018 letter signed by more than 100 experts in child development, Golin's CCFC asked Facebook to shut down the Messenger Kids app. "[Younger children] are not old enough to navigate the complexities of online relationships, which often lead to misunderstandings and conflicts even among more mature users," read the letter. "They also do not have a fully developed understanding of privacy, including what's appropriate to share with others and who has access to their conversations, pictures, and videos."