Craigslist and Facebook Marketplace Still List Infant Inclined Sleepers
A year after the products were linked to deaths, Sears, Kmart, and many others have pulled them, but a few holdouts remain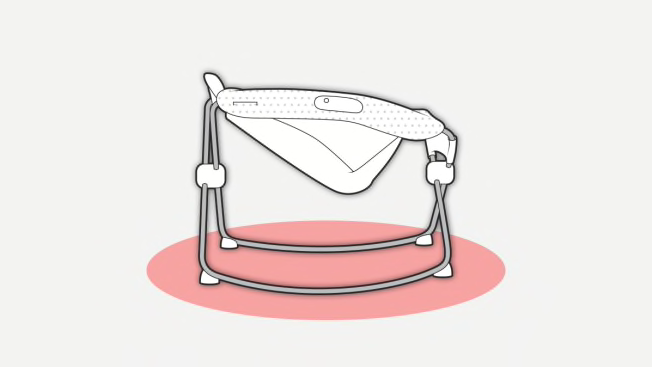 It has been over a year since the recall of more than 5 million infant inclined sleepers, such as the Fisher-Price Rock 'n Play Sleeper and Kids II inclined sleepers—a category of products that has been linked to at least 92 infant fatalities, according to an ongoing Consumer Reports investigation.
Multiple manufacturers and retailers have since pulled the dangerous products, and an independent study has shown that infant inclined sleepers increase the risk of suffocation and death. Recently, Sears and Kmart told CR that they stopped selling the sleepers, even those that have not yet been recalled, in response to CR's 2019 articles.
Sears and Kmart, which are both owned by parent company Transformco, join a list of other major retailers—including Amazon, eBay, Buy Buy Baby, and Walmart—that have committed to ban infant inclined products promoted for sleep.
Additionally, Target recently told CR that the company does not sell any inclined sleepers and that it has conducted a review of products, packaging and digital content "to ensure products that place baby in an inclined position do not reference sleep, napping or other sleep-related words."
Get Dangerous Infant Inclined Sleepers Off the Market!
Sara Thompson, whose son Alex died in a Fisher-Price Rock 'n Play Sleeper in 2011, says that merely rebranding the products means babies are still at risk. "It's so disappointing to see companies still selling infant inclined products and simply changing their names. So many parents still don't realize that inclined products are dangerous for sleep, and they still use them that way," Thompson says. "These products should be recalled to avoid any more senseless infant deaths."
In the meantime, other efforts are underway to keep babies safe from these products. The CPSC has proposed new rules for infant sleep products that would effectively prohibit inclined sleepers. The rules are not finalized, though, and they continue to be an area of debate between industry and consumer advocates.
Separately, the U.S. House of Representatives passed the Safe Sleep for Babies Act to ban infant inclined sleepers and crib bumpers, and the legislation is awaiting a vote by the U.S. Senate.
Until the rules are finalized, it's up to individual companies to take action. "Consumer Reports commends the companies that are stepping up to help parents keep their babies safe," says CR's Shin.
"They should continue leading the way by publicly supporting new safety rules for all infant sleep products. Parents and caregivers shouldn't be left guessing whether or not a sleeper for their baby meets strong, mandatory safety standards."
Editor's Note: This article has been updated to include information from Target. It was originally published June 18, 2020.