When you shop through retailer links on our site, we may earn affiliate commissions. 100% of the fees we collect are used to support our nonprofit mission.
Learn more.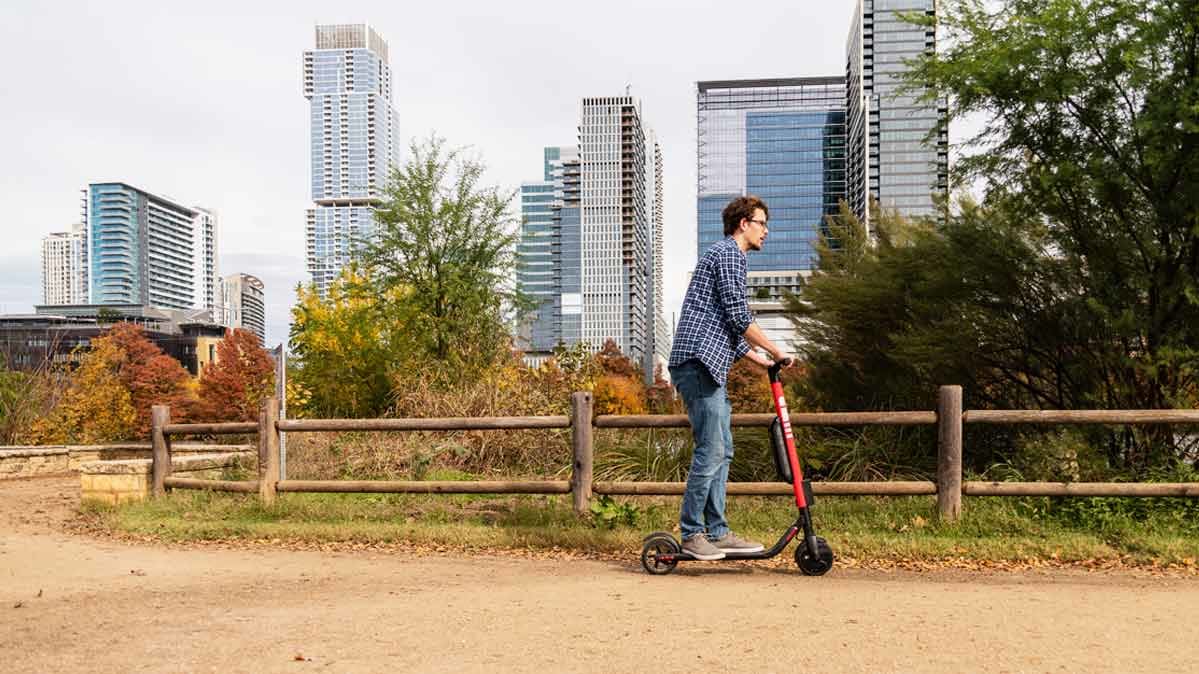 Almost half of e-scooter riders injured in Austin, Texas, suffered a "severe" injury, including bone fractures and severe bleeding, according to a study released Thursday.
The study, from the Centers for Disease Control and Prevention and the city of Austin's health department, adds to the growing research about e-scooters, which arrived in cities in late 2017 and have spread rapidly ever since. Research so far has found that a majority of riders don't wear helmets, and many of those who are injured face significant injuries.
An investigation published in February by Consumer Reports found that at least 1,500 riders across the U.S. had been injured since the scooters were introduced, and there were four fatalities.
"We believe this study is the first to conduct personal interviews directly with injured e-scooter riders," said Stephanie Hayden, director of Austin Public Health, in a statement. "Our findings show the risks involved in riding scooters and have significant implications in considering what individual safety measures can help reduce injury."
In total, the researchers identified 190 riders who were definitely or probably injured while using an e-scooter during a three-month period from September 2018 through November 2018. Of that group, nearly 48 percent suffered head injuries, the study says, and 33 percent were first-time riders.
The study could fuel criticism of the e-scooter industry. The companies say that scooters are a way for cities to reduce congestion and reliance on cars.
Lime, a main player in the field, called the CDC's report "an important one for everyone working to create safe, multimodal transportation systems that expand access, reduce congestion, and better link people with public transportation."
"We're grateful to the CDC's team of researchers and the City of Austin for their commitment to this important topic, and we look forward to further partnering with the medical community and regulators to improve safety for pedestrians, bicyclists, and users of micromobility," says David Spielfogel, Lime's chief policy officer.
"If we want to help people move around their communities efficiently and equitably, we need to ensure options besides cars are trusted as safe and reliable," he adds. "We are committed to understanding why incidents occur, how to enhance street designs, educating riders and drivers, and working together to create fundamental and lasting change."
Bird, Lime's main competitor in the industry, didn't immediately respond to a request for comment.
Riders Had Signs of 'Traumatic Brain Injury'
The growing popularity of dockless e-scooters has become a concern in cities across the U.S. for more than a year. Few communities had clear rules in place to oversee the rollout of e-scooters, including where people can ride and park them. Scores of injuries followed, spurring some cities to ban the vehicles as medical professionals raised warnings about the potential for serious injuries.
Consumer Reports' investigation in February—which tabulated injuries from 110 hospitals in 47 cities across the U.S.—found that emergency centers had witnessed a sharp uptick in e-scooter injuries.
The CDC study found that riders sustained a range of injuries, including fractures, organ damage, and severe bleeding. Less than 1 percent of those covered by the survey wore a helmet at the time of their injury. And 15 percent had evidence "suggestive of a traumatic brain injury," including concussions or subarachnoid hemorrhage.
Over one-third of those injured still said they would use a scooter again, according to the findings. The median age of injured riders was 29.
The researchers say they were able to interview 125 of the injured riders, which provided insight into the circumstances of their crashes. Notably, a third said they were injured while riding on a sidewalk. Scooter companies tell riders not to use their vehicles on sidewalks.
Ten percent of riders reported colliding with a motor vehicle, and 10 percent said their accidents involved a curb. Nearly 1 in 5 thought their scooter had malfunctioned.
In response to the findings, the Austin Public Health department says that "routine surveilance" for injuries associated with e-scooters and other new transportation options is needed. The department also proposes that educational messages on safe e-scooter use should be increased.
Scooter Safety 101
Scooters are an affordable—and fun—means of transportation, but there are some important things you need to know. On the "Consumer 101" TV show, Consumer Reports expert Ryan Felton offers tips for keeping safe while using a scooter.