When you shop through retailer links on our site, we may earn affiliate commissions. 100% of the fees we collect are used to support our nonprofit mission.
Learn more.
Double-oven ranges have their advantages, and are worth considering when your old range dies or you're remodeling the kitchen. They're not cheap—typically $1,200 and up—so here's a look at what's great about a double oven and what to be aware of when shopping for one.
These freestanding and slide-in ranges typically pair a smaller top oven with a larger oven below. Use the smaller oven for weeknight suppers, the larger oven when roasting a turkey, or both when you're cooking up a storm and want to simultaneously cook different foods at different temperatures. A few double-oven ranges have two same-size ovens, and then there's the Samsung Flex Duo Oven that splits into two ovens.
We've tested some ranges with this feature, such as the $1,800 Samsung NE58F9710WS. A slide-in partition converts the oven into two cavities with separate temperature controls, but the foods must cook within a certain temperature range, unlike a true double-oven range. And with just one oven door, when you open it to check the roast heat escapes when baking that chocolate cake people raved about on Food52.com. Samsung also makes ranges with the slide-in partition and a "dual door," such as the $3,300 Samsung NY58J9850WS. The upper oven door can be opened separately. Here's what else you'll want to consider:
1. The lower oven is low. It's near the floor, and if you're using the lowest rack, then it's very low. When shopping bend down and pull the racks out, imagine lifting out a roaster. Better yet, grab a roaster from housewares to find out if this double-oven design works for you.
2. The storage drawer is gone. Something had to go, and it's the drawer where you keep your oversized pans.
3. Size up the capacity. Look at our capacity scores in the range Ratings. We measure usable space in both ovens and then total them. Most double-oven ranges scored very good or excellent in capacity. Look at the ovens in the store to get a sense of their size.
4. Check controls. You'll want controls that clearly indicate which oven you're preheating or when raising the heat. Play with the controls in the store.
5. Count features. Usually the convection feature is in the bottom oven, although some ranges have it in both ovens.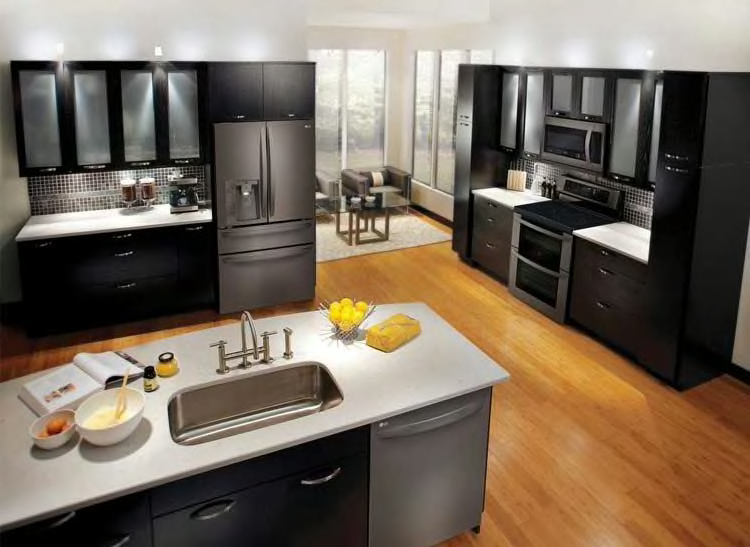 Recommended Double-Oven Ranges From Our Tests
Best double-oven dual-fuel and gas ranges

Best double-oven electric smoothtop ranges
Best double-oven induction range
More choices. See our range Ratings for the results of all our range tests including single oven and pro-style models, and use the features & specs tab to compare ranges. Don't skip the brand reliability data. It tells you what over 6,800 readers had to say about their experience with a brand.