When you shop through retailer links on our site, we may earn affiliate commissions. 100% of the fees we collect are used to support our nonprofit mission.
Learn more.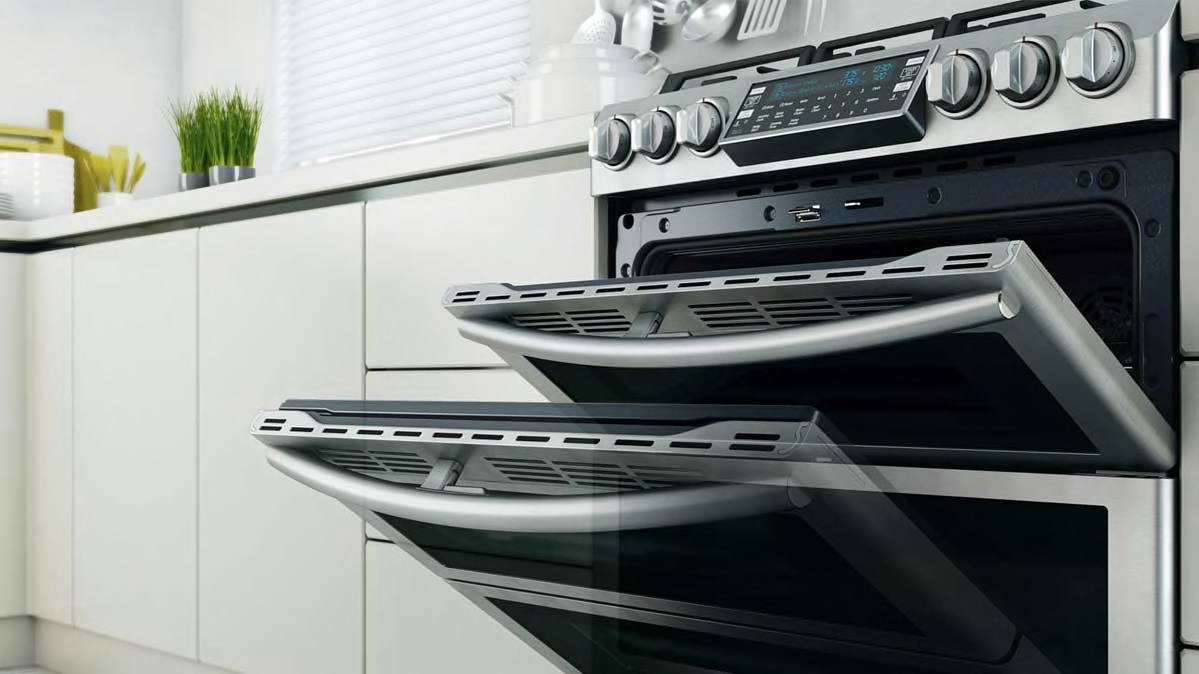 For some, double-oven ranges offer the best of all worlds. These freestanding and slide-in ranges typically pair a smaller top oven with a larger oven below. Use the smaller oven for weeknight suppers, the larger oven when roasting a turkey, or both when you're cooking for a crowd and want to cook different foods at different temperatures.
A few double-oven ranges have two ovens of the same size, with each oven offering about half the capacity of a traditional single oven. And Samsung uses a feature it calls Flex-Duo, which allows the ovens in some of its ranges to be separated with a removable metal partition—the idea is you can divide the oven and cook at two temperatures when you need to or remove the divider (allowing you to cook larger items) when you don't.
"Double-oven ranges are great for serious cooks or avid bakers, but keep in mind there are trade-offs when you're shopping," says Antonella Pomilla, CR's market analyst for ranges. "Since they're not as popular as regular ranges, you'll have fewer options at the store and you'll pay more than you would for a similar single-oven range."

Still, any double-oven range packs a lot into a lean package, and they're far cheaper than a double wall oven and separate cooktop.
Below we call out five crucial considerations to make before buying a double-oven range, and highlight some of the best models from our tests to consider. If you're still choosing between configurations, our range buying guide is the place to start. Or you can jump right to our comprehensive ratings of double-oven electric ranges and double-oven gas ranges.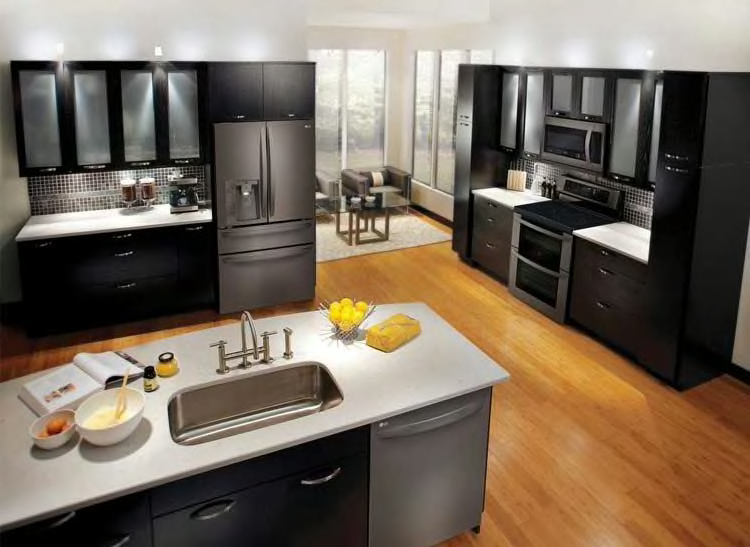 Five Things to Consider Before You Buy a Double-Oven Range
1. The lower oven is low. It's near the floor, and if you're using the lowest rack, for say, roasting a turkey, it's very low. When shopping, bend down and pull the racks out. Now imagine lifting out a roaster. Better yet, grab a roaster from housewares to try it out and see this double-oven design works for you.
2. The storage drawer is gone. With the exception of pro-style models, most single-oven ranges have a storage drawer or warming drawer beneath the main oven cavity. You won't find either on a double-oven range.
3. Size up the capacity. Look at our rating for oven capacity. We measure usable space in both ovens and total them. Most double-oven ranges earn a rating of Very Good or Excellent for capacity. Look at the ovens in the store to get a sense of their size.
4. Check controls. You'll want controls that clearly indicate which oven you're preheating or adjusting. Play with the controls in the store (if you can) to make sure they're intuitive.
5. Consider convection. Most double-oven ranges have convection, but not always in both ovens. When it's reserved to a single oven, it's usually in the lower cavity. That's great for using convection to roast a chicken or a big tray of veggies, but if you just wanted to use convection for a single sheet of cookies in the upper oven, you may be out of luck.