When you shop through retailer links on our site, we may earn affiliate commissions. 100% of the fees we collect are used to support our nonprofit mission.
Learn more.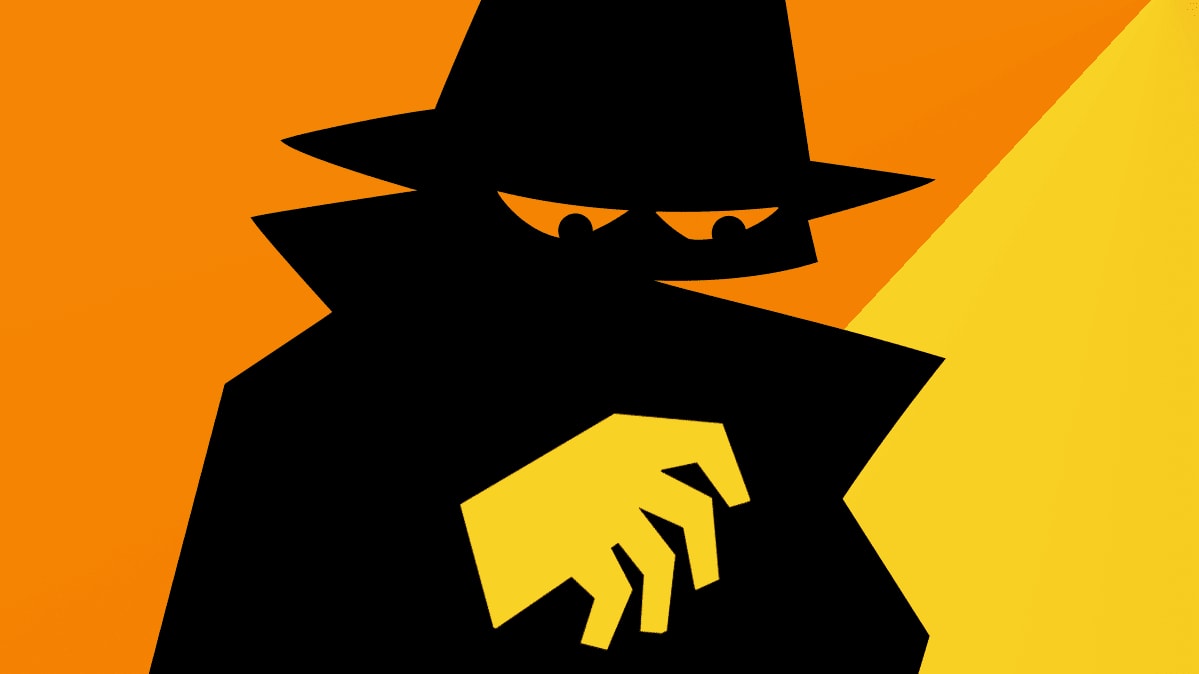 Sometimes you happily pay someone else to do a financial chore you could do yourself, such as preparing your taxes or appealing your property tax assessment, because of the time and headache it saves.
But sometimes people get duped into paying for a financial service they might not need or don't realize they can do themselves without too much effort. The promise of debt relief or help getting a property deed are common examples.
Solicitations for these services are designed to prey on unsuspecting people with concerns about money. They may be mail that looks like an official government notice suggesting some urgency regarding a financial matter. Or they may come as email or phone calls from a company claiming to have special expertise with an issue related to your finances, possibly because information about it is available in public records, such as a recent home purchase. It could simply be a misleading website you land on when you're searching for information.
But while these pitches are often misleading, they're not necessarily illegal, says Andrew Pizor, a staff attorney at the National Consumer Law Center (NCLC). The companies that offer them "look at what rules and regulations prohibit, and operate in a gray area," he says.
For example, they may state on the solicitation that they're not an official government agency or that the service they're offering is also available free of charge, but in print so tiny you could miss it.
It's also not against the law for companies to charge for services you can do yourself at no cost if the services are actually provided, says Michelle Grajales, a staff attorney in the division of financial practices at the Federal Trade Commission's Bureau of Consumer Protection. The line between something that's illegal and something that's just a bad deal for a consumer is blurry, she says.
5 Common Come-Ons
The best way to avoid falling for one of these schemes is to know what they are and how they work. Here are common pitches for services you probably don't need any help with:
1. We'll help you procure a property deed. In this scheme, homeowners are sent a notice that looks like a bill, typically for $50 to $100, that must be paid to obtain a copy of the deed. It's easy to lose track of documents when buying a home because of the voluminous paperwork involved. But you should get your deed, which shows who owns a property, at no additional cost when you close on your home. If you ever need another copy, you can request one from your county clerk's office for a few dollars.
2. We'll get you a free credit report. Under federal law you are entitled to a free copy of your credit report once a year from all three major credit reporting agencies: Equifax, Experian, and TransUnion. AnnualCreditReport.com is the only legitimate site where you can do that. But if you decide to check your credit history before making a major purchase, such as a home or car, and search for information about how to do that online, you may be targeted by email or social media ads from other companies offering you a free credit report. It's easy to fall for pitches offering one from sites with names that sound similar to the legitimate one, but they may require you to sign up for other services, such as credit monitoring, to get it. If you want a free credit report, go to AnnualCreditReport.com. Be careful typing the address into your search bar, and beware if you end up at another site that asks for payment.
3. We can help you pay down your student loans. There are hundreds of private "debt relief" companies that solicit student loan borrowers with promises to help reduce monthly payments or get loans forgiven. What they're really doing is charging you, typically a few hundred dollars, for things you can do on your own, such as applying for a federal loan forgiveness program, enrolling in an income-based repayment plan, or consolidating your loans. The Federal Trade Commission has cracked down on some of these companies for practices that are illegal, such as pretending to be affiliated with the Department of Education or charging up-front application fees. But there are plenty of debt-relief companies that stay within legal lines. When it comes to seeking help managing student debt, you should never pay up front, says Grajales at the FTC. She suggests going to your loan servicer directly to discuss options and to the Department of Education's Federal Student Aid site for more information.
4. We can help you find forgotten assets. There are billions of dollars in unclaimed assets floating around in forgotten bank accounts, old 401(k)s, and dormant brokerage accounts. Financial services firms are required by law to make a good-faith effort to find the owners of these assets, and if they don't, the money is turned over to the state. Asset-recovery companies will pore over public lists of lost assets and notify you of found money. Some "finder" firms will send you a postcard promising to help you get the money for a small fee. But once you pay the fee, you may just get a letter directing you to a website to look up the information. Others will offer to help you claim the funds from the state that has the assets, but the help comes with a hefty fee, anywhere from 10 percent to 30 percent of the value of what is recovered. You can look for the money on your own by searching MissingMoney.com, which is sponsored by the National Association of Unclaimed Property Administrators. The site links you to every state's unclaimed assets program. You'll have to check all the states (start with the ones you've lived in), and you may need to pay a small administrative fee to claim any assets.
5. We can help you get the government documents you need. It can be a hassle to get or renew government documents, whether it's waiting in the dreaded line at your local Department of Motor Vehicles to update your driver's license or car registration, or securing an appointment to get a new passport. Like most people, you probably start with a Google search to figure out where to go. But often the first site to pop up isn't your local DMV or the nearest passport agency. It's a site like DMV.org or PassportUSA.org, which may look like an official government site. But these are private companies that charge for services you can get free and come up at the top of a Google search because they pay for the placement.
Don't get fooled by the site's design. Look at the web address. A government agency should end in .gov. Sites that end in .org typically are associated with nonprofits, but .org addresses can be used by any type of organization.
There's nothing illegal about charging a premium for services if you deliver the goods. But sites should clearly disclose that they are not affiliated with the government, which DMV.org and PassportUSA.org do. If that's not the case, you could be encountering a scam. Last year, a site called the American Immigration Center paid $2.2 million to settle an FTC complaint that it used deceptive practices to dupe people trying to renew green cards or apply for naturalization into thinking they were at a site affiliated with the U.S. Citizenship and Immigration Services. According to the FTC, many consumers did not realize that their Internet search didn't bring them to a government website until they had already paid fees of $120 to $300 and provided their personal information.
How to Steer Clear
If you fall for one of these schemes, you're unlikely to have much recourse, which means the best advice is to simply ignore unsolicited pitches that offer a financial service for money.
If you're considering hiring one of these companies, do your research first, says Pizor at the NCLC. Do a Google search with the name of the company and the word "complaint," and use the Better Business Bureau's site to see what other people say about the service provider.
You can also check the FTC enforcements page, which includes a lengthy list of companies that have been banned for certain practices, such as promising debt-relief services. Your state attorney general's office might also post warnings about specific companies and have information on schemes to avoid.
Of course, you should always read the fine print to make sure there aren't any hard-to-see disclosures that might make you think twice.
It's difficult to obtain a refund from a company that has already provided a service that you later find you were duped into buying. But if you pay by credit card or through a bank debit card, contact the credit card company or bank to say you think you were deceived and ask whether it will refund what you paid.
You can also reach out to the Consumer Financial Protection Bureau, which helps consumers connect with financial services companies to get direct responses to their complaint. And search the CFPB Consumer Complaint Database to see how companies have responded to other consumer complaints.