When you shop through retailer links on our site, we may earn affiliate commissions. 100% of the fees we collect are used to support our nonprofit mission.
Learn more.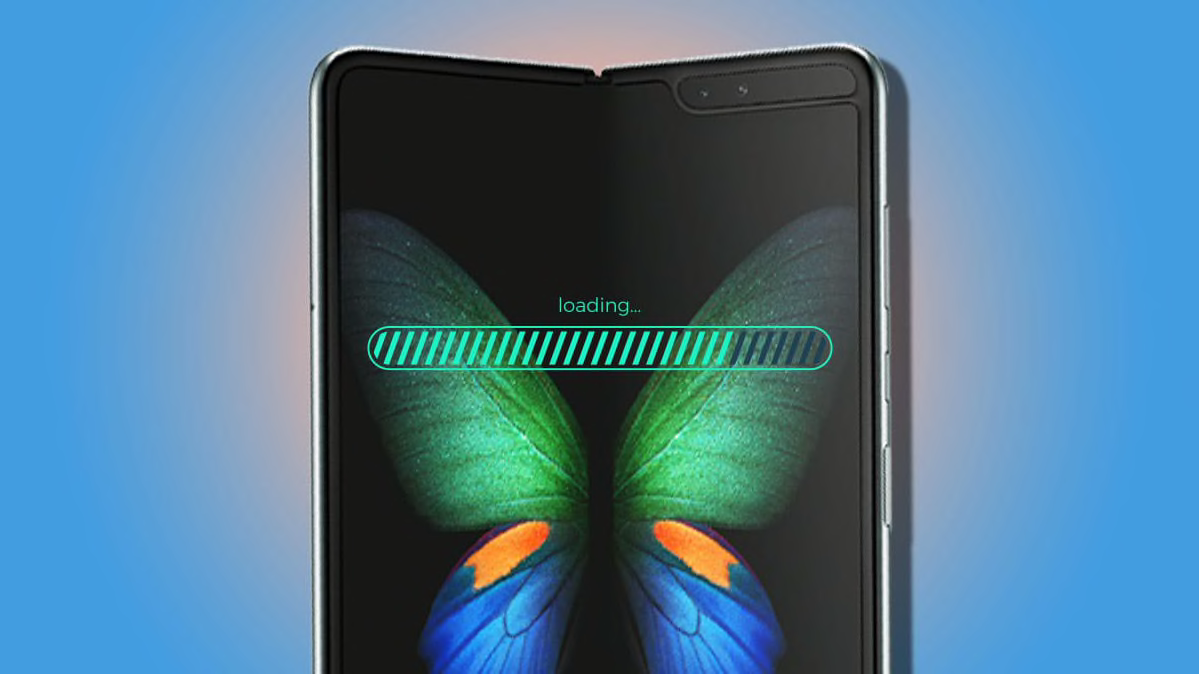 Samsung has delayed the launch of its highly anticipated foldable smartphone, citing a need for "further improvements" in the wake of reviews from several media outlets reporting hardware malfunctions tied to the device's screens.
The Galaxy Fold, first announced in February, was expected to be released on April 26 at a retail price of $1,980. Samsung confirmed the delay after The Wall Street Journal reported that two launch events in China for the smartphone had been canceled.
Samsung told Consumer Reports it would take a few weeks to investigate problems with the Fold.
"Initial findings from the inspection of reported issues on the display showed that they could be associated with impact on the top and bottom exposed areas of the hinge," the company said in an emailed statement. "There was also an instance where substances found inside the device affected the display performance."
But two weeks after news of the delay broke, it remains unclear exactly if, or when, the phone will arrive in stores. As a result, Samsung says that, as required by U.S. regulations, it has notified consumers who preordered the phones that their preorders will be canceled if the phone doesn't ship before the end of May.
Consumers who want their preorders to stand can do that by contacting the company. Even if they do that, they still have the option of canceling them at any time, the company says.
Despite repeated requests, Consumer Reports did not receive a review unit of the phone from Samsung. In the past, we've rented review models from the manufacturer—including the Samsung Galaxy S10+—to familiarize ourselves with new devices and their features. We do not use those review models in our testing. To make sure the one you buy is no different from the one we test, we purchase every model that enters our labs from a retailer—just like you would.

"We look forward to testing the Galaxy Fold when it's released at retail," says Richard Fisco, who leads electronics testing at Consumer Reports.
Like other smartphones, the Galaxy Fold ships with a screen protector attached to the display. In this case, however, Samsung says the protector is vital to the structural integrity of the display. Removing it (as some reviewers did) can cause serious damage. "Consumers may think it's just part of the packaging, but it's not," says Fisco.
Samsung claims to have folded the Galaxy Fold models 200,000 times without incident in a machine-operated quality assurance test. It's unclear to what extent the phone was tested outside of that lab environment.
"We don't know how extensively Samsung tested it with human beings who are in real-world environments versus in the lab with robots," says Avi Greengart, founder and lead analyst at Techsponential, a research firm. "There's value in seeing how it reacts to sand and dirt and dust and people."
To date, ZTE and Chinese hardware maker Royole are the only companies to release a foldable phone to the public—and both models were rather crude. Huawei has demonstrated a folding phone that will be released later this year. And Motorola, TCL, and Xiaomi have promised to unveil models in the months ahead.
At a retail price of nearly $2,000, the Galaxy Fold was not expected to be a big seller, but it would help bolster Samsung's image as an innovative company, according to analysts.
Editor's Note: This article has been updated to add information about the current status of Samsung Galaxy Fold preorders.