When you shop through retailer links on our site, we may earn affiliate commissions. 100% of the fees we collect are used to support our nonprofit mission.
Learn more.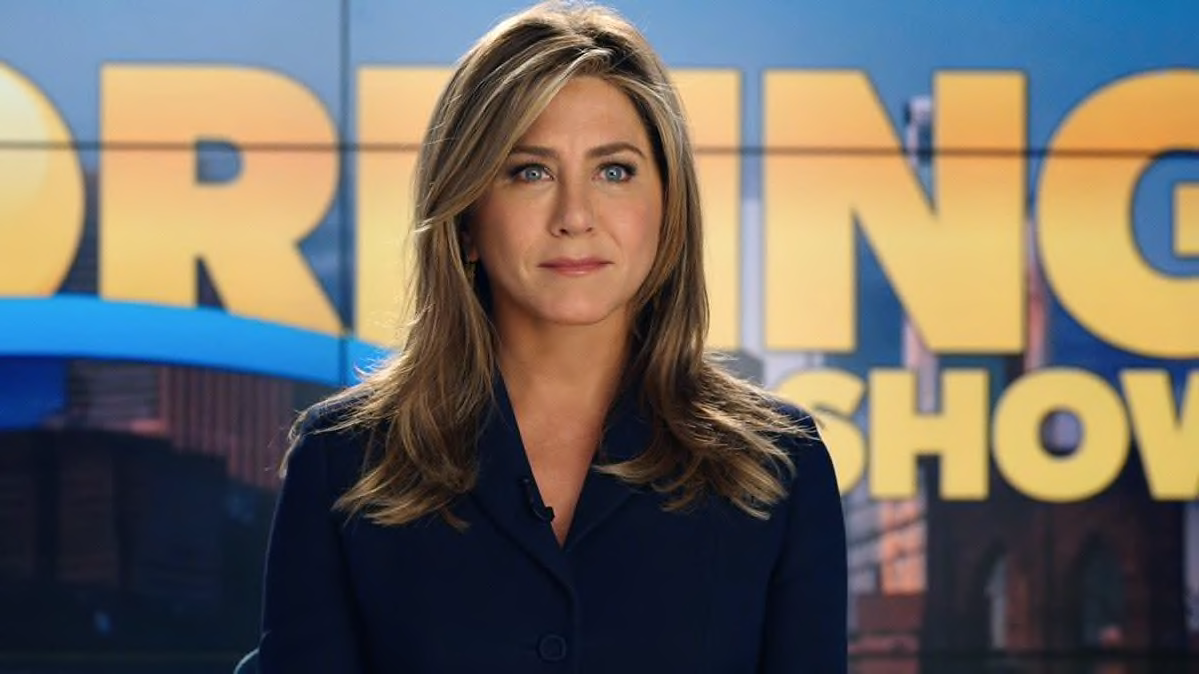 In the same week that Apple launched its new Apple TV+ service and AT&T unveiled details of its upcoming HBO Max streaming service, Sony says it will be shutting down PlayStation Vue, one of the earliest streaming alternatives to cable TV, early next year.
The moves this week come as Disney readies the launch of its own much-awaited streaming service, Disney+, on November 12.
Apple TV+, Disney+, and HBO Max are all considered additive services, meaning they're not designed to replace a traditional pay TV service. Instead, they're part of a growing number of options, such as Netflix, that consumers typically add on top of some type of live TV service that provides broadcast TV and cable channels.
In contrast, PlayStation Vue was conceived as a streaming alternative to a traditional pay TV package, at a time when few such options existed. (Sling TV also launched in 2015, with the same concept.) However, Vue never really gained widespread adoption, and it faced growing competition from a half-dozen or so newer options, such as Hulu+Live TV and YouTube TV.
The news of PlayStation Vue's imminent shutdown comes just a few days after a report in The Information suggested that Walmart is considering the sale of Vudu, its video-on-demand service. Unlike most of the services mentioned above, which offer an all-you-can eat buffet of shows and movies for a flat monthly fee, Vudu—like Apple iTunes, Amazon Video, FandangoNow, and Google Play—lets you rent or buy individual films and TV programs.
Here are more details on the launch of the new services, and the departure of Playstation Vue, in the order they're occurring—starting with Apple TV+.
Apple TV+ Launches Today
Apple's much-awaited streaming service, Apple TV+, launches today at one of the lowest prices we've seen for a service like this—just $5 a month. That's $2 a month cheaper than Disney+, which debuts in two weeks, and well below the $15-a-month price tag AT&T has put on its upcoming HBO Max service, which launches next May.
However, at least at launch, Apple will have far less content than those two competitors, launching with just nine original shows. It seems to be counting heavily on a handful of highly promoted exclusive series, especially "The Morning Show," which stars Jennifer Aniston, Reese Witherspoon, and Steve Carrell about a "Today"-like morning show rocked by allegations of sexual misconduct.
In addition to "The Morning Show," Apple TV+ will have "See," starring Jason Momoa in a post-apocalyptic drama where everyone is blind, and "Dickinson," and an updated coming-of-age tale about the poet Emily Dickinson, starring Hailee Steinfeld.
Other shows include "For All Mankind," which imagines a world where Russia got to the moon before the U.S.; an animated series, "Snoopy in Space"; "Helpsters," a Sesame Street spinoff; a kids' program called "Ghostwriter;" and a documentary called "The Elephant Queen."
As you'd expect, you can get Apple TV+ on a variety of iOS devices, including Apple TV streaming players. But to widen its appeal beyond Apple users, Apple TV+ is also available on a variety of devices that support the Apple TV app, including Amazon Fire and Roku streaming players, and smart TVs from Samsung and other major TV brands. You can also access the service on computers via Chrome, Firefox, and Safari web browsers.
Apple has said it will give away a free year of Apple TV+ to anyone buying a new iPhone, iPad, iPod touch, Apple TV player, or Mac computer after Sept. 1, 2019.
Disney+ Launches Next Week
Given the breadth of content now under the Disney umbrella, the $7-a-month for the Disney+ service may seem like a relative bargain. The company now owns LucasFilms ("Star Wars"), Pixar ("Toy Story," "Cars") Marvel ("Iron Man," "Avengers") 21st Century Fox ("Deadpool," "The Simpsons"), in addition to the formidable library of Disney films and animation.
You can even save a bit of money by paying $70 for an annual subscription, which is like getting two free months.
And, if you're a Verizon unlimited wireless subscriber, or you get get FiOS home internet service, you can get Disney+ for free for one year.
Disney says that in addition to its library content, Disney+ will offer 10 original films and 25 original series, including three "Avengers" spinoffs, in its first year of operation. At launch that will include almost all of the "Star Wars" movies, the complete catalog of Pixar titles, and all 30 seasons of "The Simpsons." Fox will be contributing family-focused movies and TV shows such as "The Sound of Music" and "Malcolm in the Middle."
Among the highlighted new original content is "The Mandalorian," a Jon Favreau-directed series set in the "Star Wars" universe that cost an estimated $10 million for each of its 10 episodes.
In addition to its standalone service, Disney is offering a $13-a-month bundle that combines Disney+ with two other Disney-owned streaming services, the ad-supported Hulu and the ESPN+ sports channel.
PlayStation Vue to Shut Down in January
Sony says the demise of PlayStation Vue will come on January 30, 2020.
"Unfortunately, the highly competitive Pay TV industry, with expensive content and network deals, has been slower to change than we expected," the company said in a statement on the Playstation Vue website. "Because of this, we have decided to remain focused on our core gaming business."
A week or so before making the announcement, there were reports that Sony had tried to find a buyer for the service, but it was apparently unable to secure a deal.
"And as Sony pointed out in their blog post, the cost to license content has skyrocketed, so it's not possible to keep a service going when you're losing money on operating it, due to the rising content costs," says Dan Rayburn, principal analyst at media research firm Frost & Sullivan.
Content costs for these types of services have been rising, and most of them have had price hikes this year, raising the cost for consumers by $5 to $15 more a month.
As an additional problem, some consumers mistakenly thought PlayStation Vue could only be accessed via a PlayStation game console. In fact, it was available on a number of streaming devices, including Apple TV and Roku streaming players.
HBO Max to Launch in May 2020
Information about HBO Max, AT&T's upcoming streaming service, has slowly been trickling out over the past few months. This week the company confirmed it will cost $15 a month—the same price as its current HBO Now service—when it finally launches next May.
However, the service will be free to direct-billed HBO Now subscribers, plus those who currently subscribe to HBO through AT&T's other TV services, such as DirecTV and AT&T TV.
Unlike HBO Now, the standalone HBO service that's limited to HBO channels, HBO Max will offer a broader assortment of content, including full seasons of shows such as "South Park," "Friends," "The Big Bang Theory," the entire animation library of Studio Ghibli ("Spirited Away"), live-action movies based on DC Comics properties, films from New Line, and anime titles from streaming site Crunchyroll.
Thanks to a deal with the BBC, it will also be home to new and classic BBC shows such as "Dr. Who" and the British version of "The Office."
AT&T says it plans to have 31 new original series on HBO Max in 2020, and 50 more the following year.