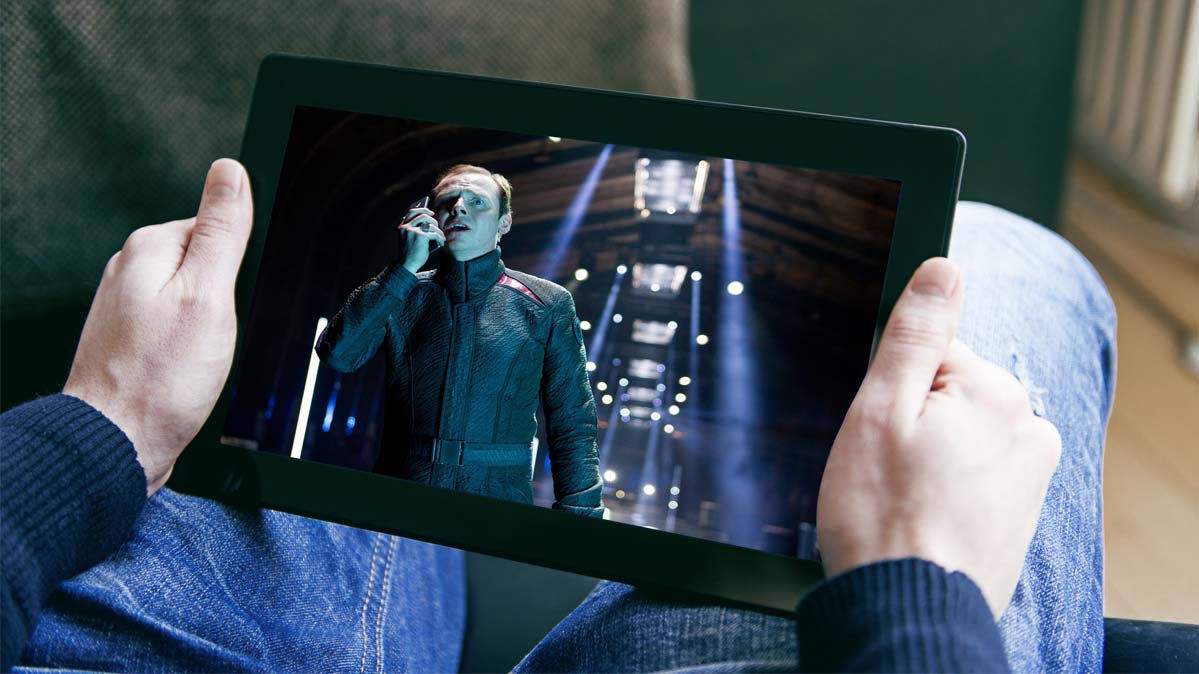 When it comes to streaming video services, Netflix clearly looms large over its competitors. You never hear anyone say they're going to a friend's house to "Hulu and chill."
But that doesn't mean there are no worthy streaming alternatives.
Here are a number of services for people with a taste for something different. Some offer free plans and access via computers, mobile devices, smart TVs, and streaming devices such as Apple TV and Roku. (You should also check our guide to all the major streaming services.)
It's easy to give these alternative streaming services a try. Most offer free trials of two weeks to 30 days.


Become a member of Consumer Reports to get access to our TV Screen Optimizer, which will help you get the perfect picture on your TV in just minutes. Join today to get started.

Acorn.tv
If you like British TV fare, you should definitely check out Acorn TV. The service streams an assortment of mysteries ("Murdoch Mysteries"), dramas ("Rumpole of the Bailey"), and comedies ("Birds of a Feather"). New exclusive programs this year include "Miss Fisher and the Crypt of Tears" and "Jack Irish," which stars Guy Pierce.
For only $6 per month or $60 per year, Acorn TV is available on Amazon Fire TV and Fire TV Stick, Apple TVs that run tvOS, and Roku, plus certain Samsung smart TVs and Blu-ray players.
You can also watch it on iPhones, iPads, and computers, ideally those using the Chrome browser, according to the site's FAQ. For those with an Amazon Prime membership, Acorn can be ordered as part of Prime Video Channels for $5 a month.
BritBox
Much like Acorn, above, BritBox targets fans of British TV fare. The service, formed as a joint venture between the BBC and ITV, costs $7 a month or $70 for an annual subscription. That makes it just a bit more expensive than Acorn TV. One big difference between the two is that BritBox focuses exclusively on British shows, while Acorn also has programs from other countries, including Australia, Canada, Ireland, and New Zealand.
Some of the more popular shows you can watch on BritBox include "EastEnders," "Coronation Street," and "Antiques Roadshow," plus older classic episodes of "Dr. Who" (the first through seventh Doctor), and two seasons of "Faulty Towers."
You can watch BritBoxvia computer browsers, on iOS and Android mobile devices, and with Apple TV, Chromecast, and Roku streaming players.
The Criterion Channel
Rising from the ashes of the now-defunct FilmStruck service, the Criterion Channel classic movie streaming service debuts this month. It offers "constantly refreshed selections of Hollywood, international, art house, and independent movies, plus access to Criterion's entire streaming library of more than 1,000 important classic and contemporary films from around the world," according to the company. The subscription-based service costs $11 per month or $100 for an annual subscription.
You can access the Criterion Channel via desktop; Apple TV, Amazon Fire, and Roku streaming players; and iOS and Android mobile devices.
Crunchyroll
Devoted fans of anime and other Asian TV fare will love Crunchyroll. The free, ad-supported version features standard-definition streams. The $7-per-month plan, which is available on more devices, offers high-def video quality and ad-free access to popular Japanese shows such as "Naruto Shippuden" and "Sailor Moon" within minutes of their broadcasts. There's also a $12-per-month plan with exclusive content, free shipping for scale figurines, costumes, and other items purchased in the Crunchyroll store, plus VIP access to meet and greets at anime- and manga-related conventions.
Crunchyroll is available on Apple TV, Chromecast, and Roku streaming boxes; Nintendo, PlayStation, and Xbox game consoles; Android and iOS mobile devices; and Windows phones.

Fandor
Similar in concept to Mubi (see below), Fandor offers films handpicked for hard-core movie buffs. Like Mubi, it also lets you create movie lists and share them with friends. But this service appeals to cineastes who prefer the sort of obscure film titles you'd be unlikely to find on Netflix, everything from silent classics to B-grade horror flicks.
The service costs $6 per month or $50 per year, and it's available on browsers; Apple TV, Chromecast, and Roku streaming players; and some Android, iOS, and Kindle mobile devices. Fandor is available through Prime Video Channels for $4 per month.
Note: Fandor laid off all its staff late last year as it restructured in the hopes of a sale. The site is still live and you can still sign up. A note on the website reads: "We have completed a transaction that allows a new entity to seek to continue the service under different management. This is a disappointing outcome for all who have contributed to and embraced our mission to date. We continue to hope that the prospect of reaching diverse audiences with great visual storytelling will inspire creators everywhere."
Mubi
Mubi.com has morphed from an all-you-can-eat independent film version of Netflix to one of the best curated streaming sites for those who enjoy cult and classic films, too. However, the ad-free service now costs $11 per month, up from $6 per month last year. You can now also rent movies, typically for about $6 per title.
The site always has at least 30 titles to choose from. And every day Mubi's film experts add a new one, viewable for 30 days before it gets replaced. Think "Lost in Translation," "Roman Holiday," and a healthy smattering of current and classic foreign films.
Mubi is available in the U.S. through a browser; an Android or Apple mobile device; Amazon Fire TV, Apple TV, Chromecast, and Roku streaming players; PlayStation game consoles; and certain LG, Samsung, and Sony smart TVs. Mubi can be ordered as part of Prime Video Channels for $6 a month.

Pluto TV
We think Pluto TV is one of the best free, ad-supported TV services, with access to more than 100 channels of live news, sports, movies, TV shows, cartoons, and internet videos from about 75 content partners. You can tune in to a channel, like you do with regular TV, or choose from thousands of on-demand movies.
Available on Amazon Fire TV, Apple TV, Chromecast, and Roku streaming players; Android TVs from Sony; Samsung and Vizio smart TVs; iOS and Android mobile devices; and computers.
Shudder
If you're a fan of things that go bump in the night, check out Shudder, a service focused on horror films that costs $5 per month or $48 per year. On Shudder, you can browse by individual titles ("Gremlins," "Hellraiser II"), genres (Supernatural, Creature Features), or theme-focused collections (Slashics, Zombie Jamboree). From intelligent psychological thrillers to slasher-type gore fests, just about every horror genre is represented.
Available on Amazon Fire TV, Apple TV, Chromecast, and Roku streaming players; Android and iOS mobile devices; Xbox game systems; computers; and Prime Video Channels.
Sony Crackle
Sony Crackle, a free, ad-supported service, is probably best known for "Comedians in Cars Getting Coffee." Jerry Seinfeld has taken "Comedians" and jumped ship to Netflix, where most episodes now stream. But the site has a ton of other content, including full-length movies ("Die Hard," "Ghost Rider"), TV shows ("Just Shoot Me," "All in the Family"), and original programming ("The Oath").
Available on Amazon Fire TV, Apple TV, Chromecast, and Roku players; Android and iOS mobile devices; LG, Samsung, Sony, and Vizio smart TVs; and game consoles.
Spuul
Spuul is basically a ticket to Bollywood films. An older free, ad-supported version is gone now, but you can pay $5 per month or $50 per year for the premium plan that grants you unlimited access to all the content and the ability to download programs and movies to a phone or tablet. You can browse by various categories (Trending Now, Top-Rated) and genres (Love Is in the Air, Family Time).
Available on iOS and Android mobile devices, Apple TV and Chromecast streaming players, and certain Sony Android TVs. The company says support for Roku and Samsung TVs is coming.
Tubi TV
If "free" and "legal" are words you love to see together in a streaming movie service pitch, Tubi may be a revelation. The ad-supported service claims to have more than 12,000 movies and television shows, including selections from the libraries of Lionsgate, MGM, and Paramount Pictures, as well as Starz Digital. It has also bolstered its TV lineup with deals with Warner Bros. ("The Bachelor") and NBCUniversal (the original "Magnum P.I."). Registration isn't required, but if you do register, you get some perks, such as being able to resume play from where you left off and keep track of what you've watched.
Tubi is available through a browser; many iOS and Android mobile devices; Apple TV, Amazon Fire TV, Chromecast, and Roku players; Xbox and PlayStation game consoles; and certain Samsung and Sony smart TVs.
Consumer Reports is an independent, non-profit organization dedicated to helping consumers. We make it easy to buy the right product from a variety of retailers. Clicking a retailer link will take you to that retailer's website to shop. When you shop through retailer links on our site, we may earn an affiliate commission – 100% of the fees we collect are used to support our mission.
Learn more.
Our service is unbiased: retailers can't influence placement. All prices are subject to change.