When you shop through retailer links on our site, we may earn affiliate commissions. 100% of the fees we collect are used to support our nonprofit mission.
Learn more.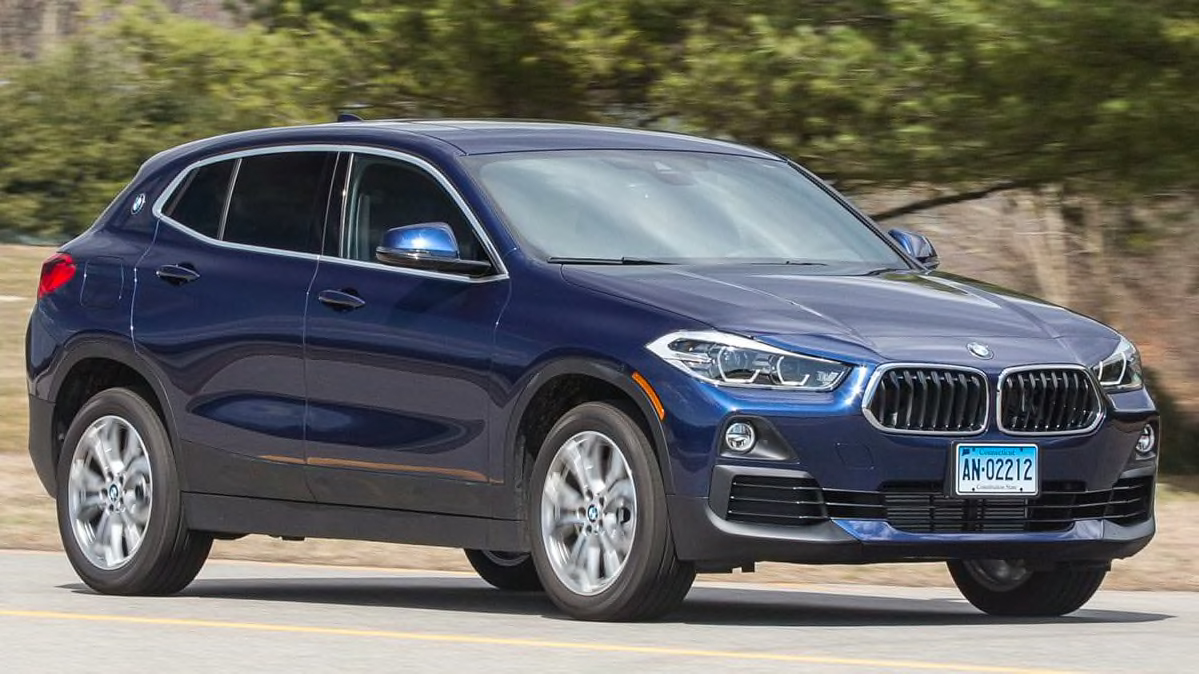 The BMW X2 is designed to appeal to style-conscious customers who don't mind sacrificing some interior space and outward visibility in the name of an engaging driving experience.
It's based on BMW's X1 compact SUV, but it has an aggressively sloping roofline and a lower, carlike feel. Those looking for the typical SUV-like, commanding view might be disappointed, because the X2 feels—and drives—more like a car.
The X2 joins the popular and growing entry-level luxury SUV segment, where it competes with the likes of the Audi Q3, Buick Encore, Infiniti QX30, Mercedes-Benz GLA, and Volvo XC40.
We just bought our own X2, and here are some of our early impressions before we put it through CR's extensive testing.
What we bought: 2018 BMW X2 xDrive28i
Drivetrain: 228-hp, 2.0-liter turbocharged four-cylinder engine; eight-speed automatic transmission; all-wheel drive
MSRP: $38,400
Destination fee: $995
Options: $6,500 added to our all-wheel-drive xDrive28i test car: the Premium (heated front seats, head-up display, navigation touchpad), Convenience (power-folding mirrors, panoramic sunroof, satellite radio), and Driving Assistance (forward-collision warning, automatic emergency braking, lane-departure warning) packages. Apple CarPlay compatibility was an additional $300.
Total cost: $45,895
How It Drives
The X2 backs up its sleek styling with a sporty driving feel. There is an initial delay when accelerating, but once underway, the X2 feels snappy.
As with other BMW four-cylinders, it's impressive how responsive it is for such a small engine, and it gives a satisfying growl when it's pushed hard. The eight-speed automatic transmission delivers near-instant kick-downs at just a touch of the accelerator.
Because its drivetrain is identical to the X1 we've tested, it's a good bet the X2 should manage to return a similar 26 mpg overall, which is on the high end for the segment.
Despite being considered an SUV, the X2 feels more like a Volkswagen GTI in the way it entertains drivers on fast backroads. The quick steering delivers good front-tire feedback, although we found the steering to feel too light when traveling at low speeds.
The ride errs toward the stiff side, more so than most other BMWs. Though there's a noticeable firmness over bumpy roads, it doesn't beat up the occupants. Still, we could see some buyers being disappointed that their $46,000 luxury vehicle doesn't deliver a more cushioned ride.
There's considerable road noise over coarse surfaces, and tire and wind noise are notable at highway speeds. The engine never sounds strained, though, even when drivers accelerate in a merging situation. It's more of an invigorating, happy sound rather than an aggravating, coarse note.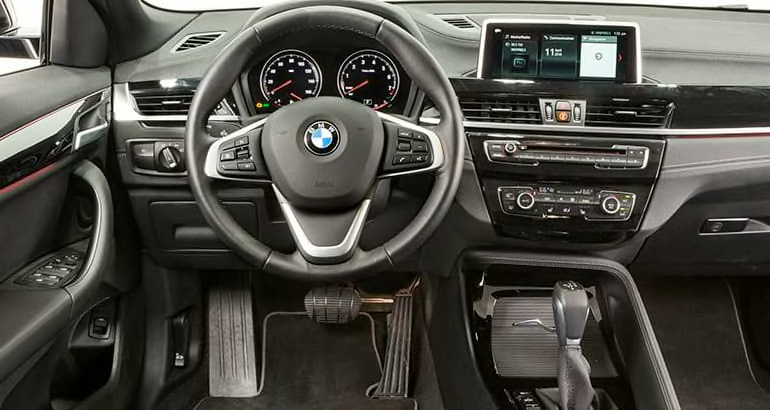 Inside
The cabin has BMW's Germanic-serious design and a high-quality vibe. A few ungrained plastic bits are the only cheap-looking areas. The plentiful hard knobs and buttons on the center stack mean you don't have to wade through menus on the display screen to perform basic functions. The iDrive touch-screen infotainment system is user-friendly, and the steering wheel controls offer easy shortcuts.
The standard front seats are faux leather—which we found a bit mystifying at this price—but they're comfortable and supportive, and both have four-way power lumbar adjustment. The rear seat is snug, and the cargo volume is several cubic feet smaller than the more upright X1.
The sloping roofline and thick back pillars create some rear three-quarter blind spots. The side windows are small, too, and the rear window is little more than a sliver. This is a clear case where the driver would benefit from blind-spot warning and rear cross-traffic warning, but these features aren't available at all.
Safety & Driver-Assist Systems
BMW's optional Driving Assistance package includes advanced safety features such as forward-collision warning (FCW), city-speed automatic emergency braking (AEB), and lane-departure warning—but CR feels that FCW and AEB should be standard on all cars, and not optional. As mentioned previously, blind-spot warning and rear cross-traffic warning aren't available; front and rear parking sensors are optional.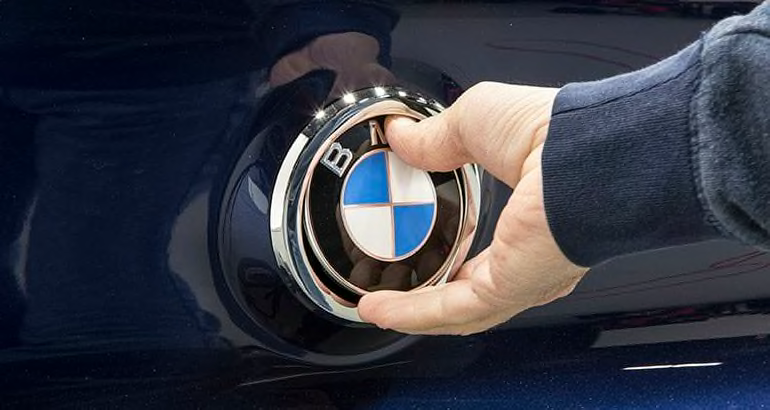 CR's Take
Paying well into the $40,000 range for such a small vehicle may be a bit of a head-scratcher, especially taking into account the X2's stiff ride and limited outward views. Then there's the lack of cabin and cargo space compared with an X1 or an X3; for comparison, an all-wheel-drive X3 starts at $42,650.

Then again, the BMW X2 offers the versatility of a hatchback and available all-wheel drive, wrapped in a small footprint. And that's not to mention the cachet that comes with those big BMW logos on the rear quarter panels. More than anything, the X2 is extremely stylish and fun to drive, those two qualities alone will be worth the price for some.
We'll form more of a concrete opinion on the X2's overall value and rank within the entry-level luxury SUV segment after we put it through our full road-test regimen. Be sure to check back to see how its Overall Score stacks up against the competition.