When you shop through retailer links on our site, we may earn affiliate commissions. 100% of the fees we collect are used to support our nonprofit mission.
Learn more.
SUVs are the new king of the road. In 2016 they outsold sedans for the very first time, knocking that category off its long-held throne and becoming the best-selling segment in America.
Much of the credit for this ascension goes to small SUVs. Car buyers purchased more than 2 million of them last year, including the Ford Escape, Honda CR-V, Nissan Rogue, Subaru Forester, and Toyota RAV4.
What's the appeal? Unlike old-school full-sized SUVs, which were built on truck platforms and usually had a rough ride to match, today's small SUVs are built on car platforms, giving them carlike road manners. Small SUVs also offer more cargo room and versatility than sedans yet are easy to park and maneuver thanks to their compact footprint. Other selling points are available all-wheel drive and an elevated ride height that offers a commanding view of the road you won't find in a sedan.
(Check out our evolution of the SUV timeline below.)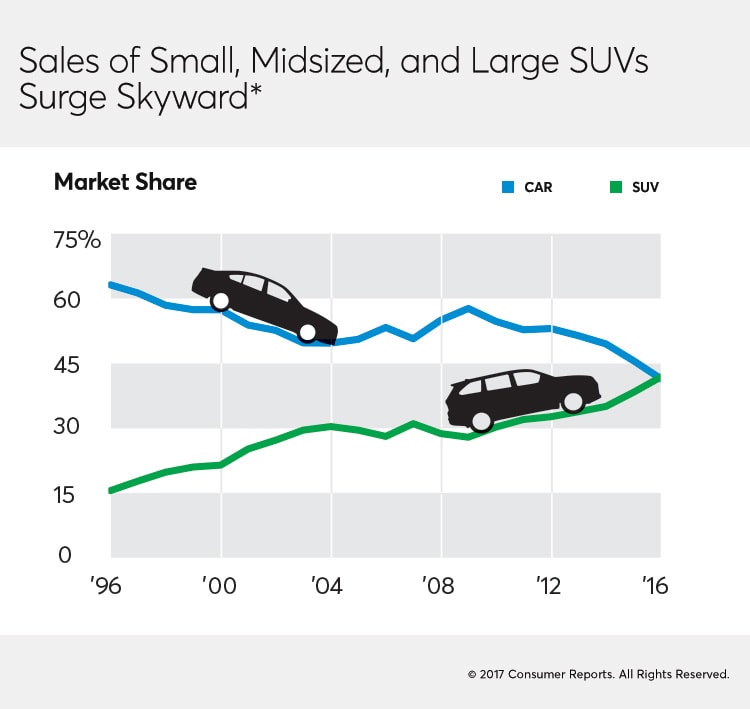 *Source: Ward's Automotive Yearbook, Automotive News Data Center.

More From the 2017 Autos Spotlight
SUV Myths vs. Reality
Here, we bust a few of the more persistent myths and offer an SUV reality check.
Myth: SUVs are gas hogs.
Reality: Small SUVs approach the fuel economy of midsized cars. The current Toyota RAV4 manages a respectable 24 mpg overall. The Subaru Forester does even better at 26 mpg, and the RAV4 Hybrid gets an impressive 31 mpg.
Myth: SUVs aren't as safe as sedans.
Reality: CR has raised concerns about SUV handling and safety since the 1980s, but today's models benefit from electronic stability control, a technology proved to prevent rollovers. ESC has been required on all vehicles weighing 10,000 pounds or less—which includes all passenger vehicles—since the 2012 model year, greatly increasing their safety. Today's SUVs are also designed to do less damage to cars in a collision.
Myth: SUVs perform poorly.
Reality: Today it's common for a small SUV to meet or even exceed the performance of a comparably priced midsized sedan. A couple of examples: The Kia Sportage slices through our accident maneuver test at 52.5 mph vs. the Optima's 51.5 mph, and the Subaru Forester shot to 60 mph 1.5 seconds quicker than the Legacy yet required 1 foot less to stop from 60 mph.
Myth: Cars are more comfortable than SUVs.
Reality: Because small SUVs are basically tall-roof versions of compact cars, most have the ride comfort of cars and drive much like them. Our top-rated small SUV, the Subaru Forester, has a spacious interior, a supple ride, and secure handling. The upscale and inviting cabin of the new Honda CR-V, which we're testing, puts many cars to shame. Apart from being taller, it will make you swear you're in a car.
6 Features That Make SUVs Popular
Small SUVs combine carlike road manners with added utility. Here are attributes that have made them the most popular type of SUV:
1. Generous Cargo Room
An SUV's tall roofline and expansive cargo opening provide more luggage space than even most large sedans. Split-folding rear seats increase flexibility.
2. Parking-Friendly Size
Although small SUVs are often a good 6 to 10 inches taller than sedans, they're the length of a compact car, making them relatively easy to squeeze into tight parking spots.
3. Elevated Driving Position
Small SUVs may be compact, but they ride high and give a commanding view of the road. Tall windows offer excellent front and side views, although thick roof pillars typically compromise rearview glances.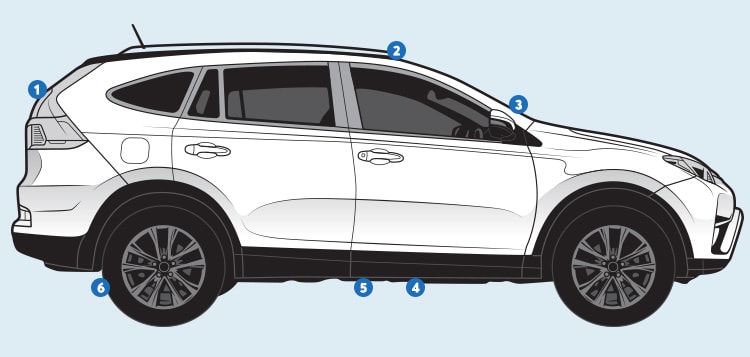 Illustration: T.M. Detwiler
4. Easy Cabin Access
You have to duck to enter sedans and climb up to get into old-school SUVs. But the seat height and tall roofline of small SUVs make them easy to slide into and out of, which is one reason they're a hit with seniors.
5. Increased Ground Clearance
A taller ride height than the average car makes SUVs better at coping with dirt roads and modest off-road trails, and provides room to manage daily challenges from curbs, potholes, snow, and road debris.
6. Available All-Wheel Drive
It helps keep a car sure-footed in snow and on slick roads. Rare on compact and midsized sedans, all-wheel drive is available on every small SUV.
The Evolution of the SUV
Today's SUV has roots dating back to WWII. It did plenty of shape-shifting before becoming the largest-selling automotive segment in the country.
Click through the slide show below to see milestones leading up to today's popular small SUVs.
SUV Timeline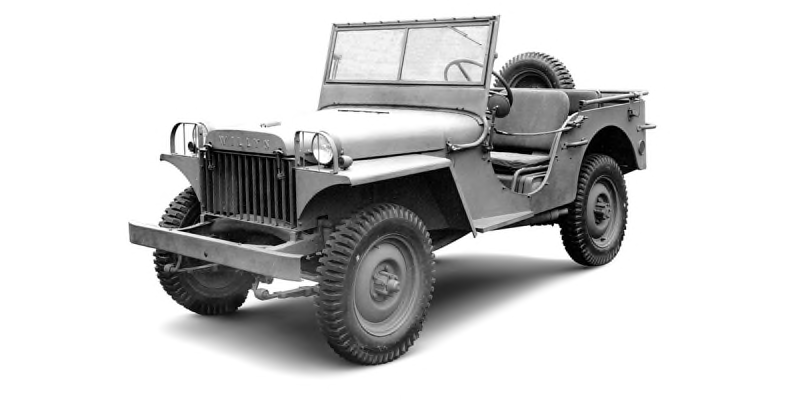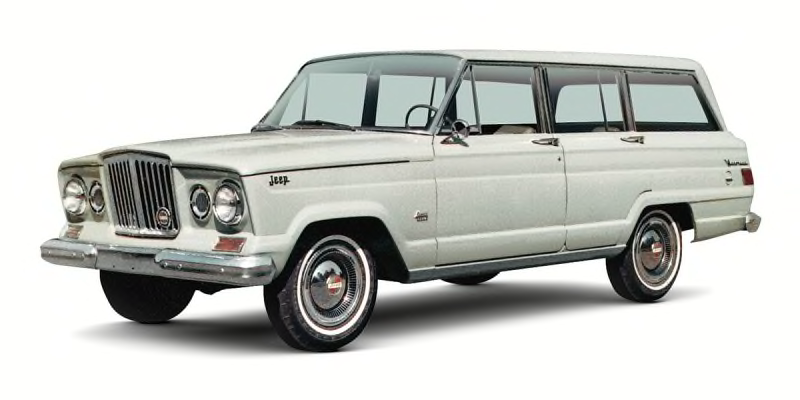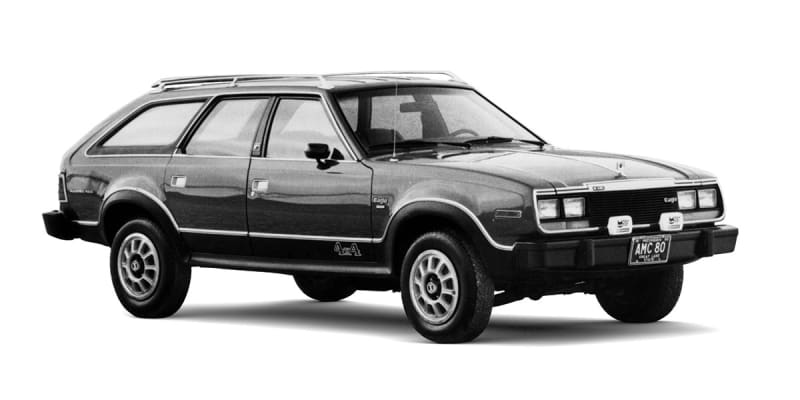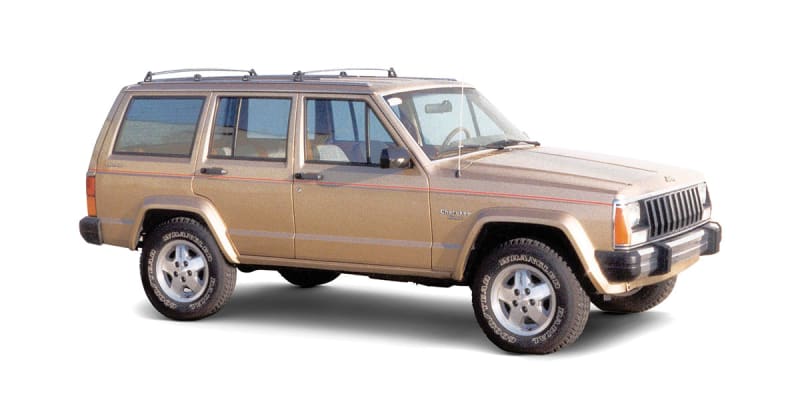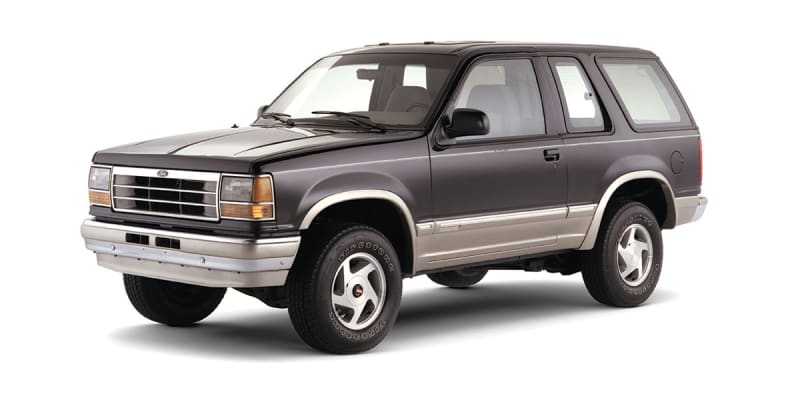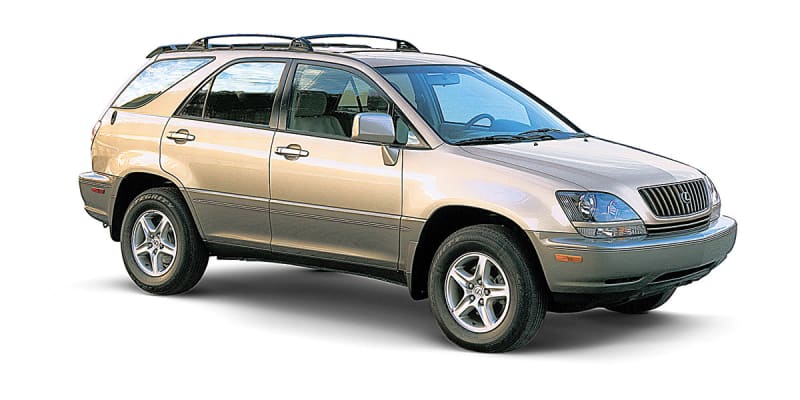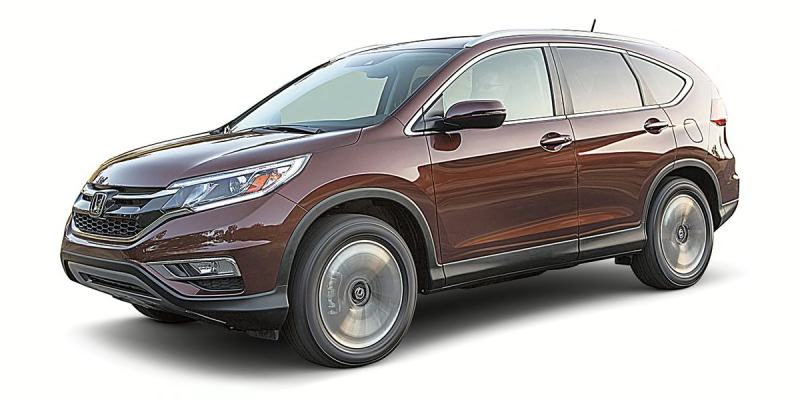 Editor's Note: This article also appeared in the April 2017 issue of Consumer Reports magazine.
The Off-Road Challenge
Some automotive manufacturers claim their cars have off-road capabilities. Consumer Reports' expert, Ryan Pszczolkowski, shows 'Consumer 101' TV show host, Jack Rico, how CR puts these vehicles to the test—and offers off-road driving tips.