'Talking Cars' Looks at the Best Models for Teens
Our podcast panel goes back to school
This episode of "Talking Cars With Consumer Reports" is dedicated to teen driving; think of it as our "back to school" edition. Jennifer Stockburger, Mike Quincy, and "the other Mike" start off the show by bringing up fond memories our very first cars.
And what a motley crew of cars it was: a Volkswagen Rabbit diesel, Chevrolet Vega, and Volvo 760 GLE turbodiesel. The one thing they all had in common? Good old-fashioned manual transmissions.

But enough about cars from a bygone era. What should you look for in a car for teenage drivers these days? Our panel highlights the criteria for the vehicles that make our list of the best new and used vehicles for teens.
We also give reasons certain vehicles (such as three-row SUVs, minivans, and full-sized pickups) are no-nos when shopping for an inexperienced driver.

Highlights from our new teen car list include the Toyota Yaris iA (standard low-speed automatic emergency braking for under $18,000), Honda Accord (forward-collision warning and automatic emergency braking available on even the base LX—but stay away from the powerful V6 model), and the Toyota RAV4 (standard FCW and AEB).
The panel also discusses the radical idea of putting the family's newest car into the hands of the newest driver in the family.

And last, the group talks teen-driving clinics. Consumer Reports hosts two such events a year at our Auto Test Center in Connecticut. They always prove popular and helpful for teenage drivers and parents watching on the sidelines.
While car safety is critically important, enrolling your kid in a driving-skills program could very well keep him or her from getting into an accident in the first place.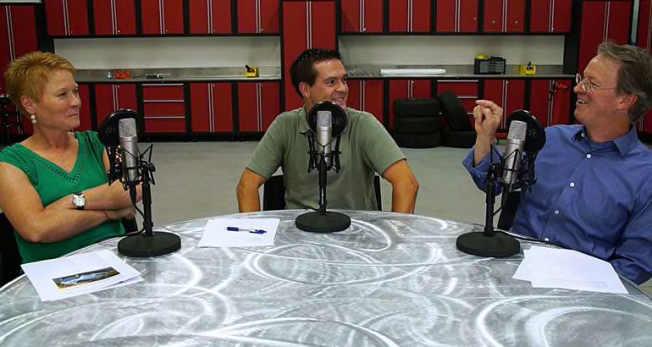 As with earlier "Talking Cars" episodes, this one is available free through Apple Podcasts. (Subscribe to the audio or video.) You'll also find the video on YouTube.
Share your comments below, and let us know whether you need any advice about choosing a car.