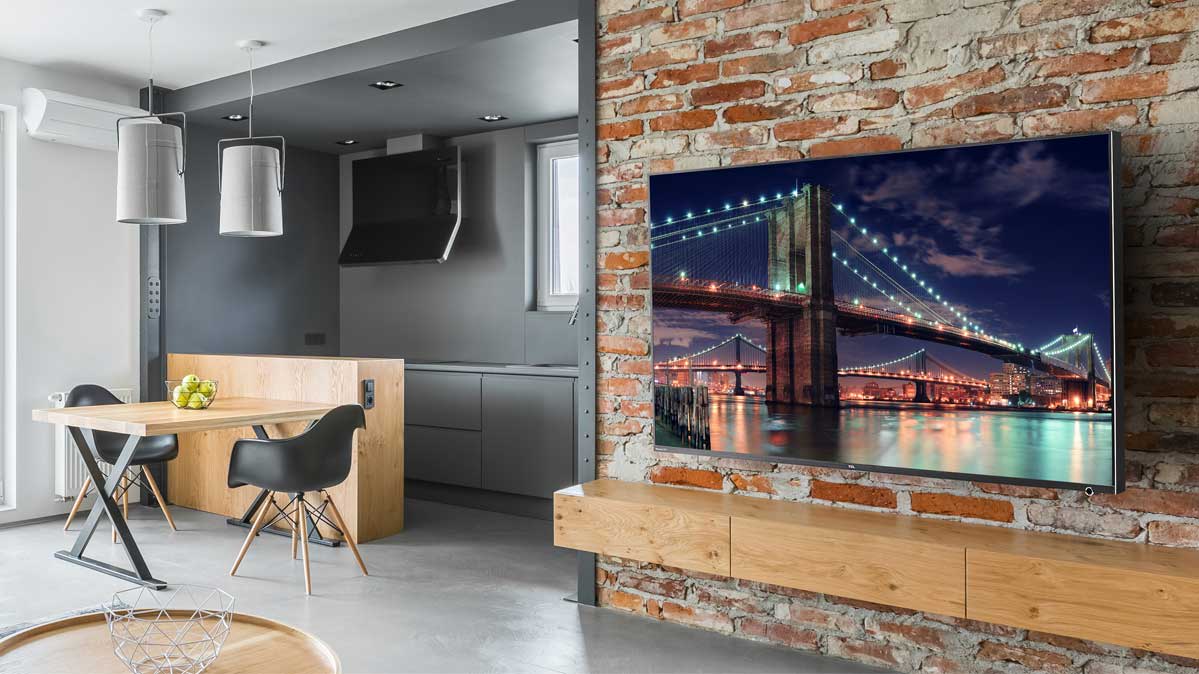 For more than a year now, HDR—short for high dynamic range—has been the TV industry's hottest buzzword. When done well, a TV with HDR can display a greater range between the very darkest and brightest images on the screen, helping the set produce more realistic images.
The problem is not all TVs that say they support HDR content are able to display those rich, lifelike images in all their glory. Some just aren't bright enough to deliver on the promise of HDR.
For more information, see "Everything You Need to Know About HDR TVs." But here's a short explanation of why peak brightness, which is measured in "nits," is important.
Better-performing HDR TVs typically generate at least 600 nits of peak brightness, with top performers hitting 1,000 nits or more. Sets that can reach those higher levels are able to display greater contrast between very dark and very bright images, revealing more details in nighttime or sun-soaked scenes.
You'll see brighter, more realistic "specular highlights," such as the sun's reflection off a car's chrome bumper or the surface of a lake. HDR also helps to improve the vibrancy and integrity of colors in brighter scenes, so they don't look washed out.
The problem, though, is that many HDR TVs produce only 100 to 300 nits of peak brightness, which is really not enough to deliver a compelling HDR experience. And there's really no way of knowing how a new set will do with HDR until you get it home; the packaging only lets you know that the TV supports the technology. That's why our TV ratings now include a separate HDR score for every TV with this feature.
If you look at our ratings, you'll see that most of the TVs with Very Good or Excellent HDR scores are pricier, top-tier models. But in the list below, we managed to find some less expensive models that can still provide a satisfying HDR experience.
Prices change frequently, so you might see these TVs selling for more or—hopefully—less when you shop.
TCL 65R615, $900
You could make a strong argument that the 65-inch TCL 65R615, the 4K Roku smart TV pictured above, delivered the best bang for the buck in 2018. It's the only model below $1,000 in our ratings that delivered both top-notch picture quality and HDR performance. Note that this model, sold exclusively at Best Buy, is almost identical to the R617 sets (see below) sold elsewhere, except those sets come with a voice-enabled Roku remote and cost a bit more.
Samsung QN65Q6FN, $1,150
The Samsung QN65Q6FN is the entry-level model in Samsung's QLED lineup of top-tier TVs for 2018. Thanks to recent significant price drops, you can find the 65-inch set for about $1,150 and the 55-inch set, the Samsung QN55Q6FN, for about $800. Both models are loaded with features, including Samsung's Bixby digital voice assistant, and unlike the TCL models, they offer satisfying out-of-the-box sound.
Samsung UN65NU8000, $1,000
This set, a step-up model in Samsung's mainstream NU-series, was priced at about $1,000 at several retailers in early March. In addition to great picture quality and Very Good HDR performance, just below the best sets, it also has Very Good sound. The 55-inch version, the Samsung UN55NU8000, costs about $800, so the 55-inch Q65 model above might be a better bet.
TCL 55R617, $580
The TCL 55R617 set, available at several retailers and the TCL 55R615, sold at Best Buy are both great deals, with top-notch marks for picture quality and HDR performance. We opted for the R617 model, which comes with a voice-enabled Roku remote. (The R615 set comes with a standard Roku remote.) It's up to you to decide whether it's worth paying about $30 to get the upgraded remote.
Samsung UN55NU800D, $780
Those loyal to shopping at warehouse clubs such as BJ's and Costco might want to consider the Samsung UN55NU800D, which is basically the warehouse club version of the NU8000-series model above. Not surprisingly, it performs similarly, and like that model, comes with Samsung's own smart TV platform, plus the manufacturer's Bixby digital voice assistant. However, when we checked in early March this set was about $20 cheaper than the 55-inch NU8000 model.
Consumer Reports is an independent, non-profit organization dedicated to helping consumers. We make it easy to buy the right product from a variety of retailers. Clicking a retailer link will take you to that retailer's website to shop. When you shop through retailer links on our site, we may earn an affiliate commission – 100% of the fees we collect are used to support our mission.
Learn more.
Our service is unbiased: retailers can't influence placement. All prices are subject to change.