Hisense and Vizio TVs Lose Consumer Reports' Recommendation Over Reliability Issues
Our exclusive survey also reveals sharp differences among TV brands in owner satisfaction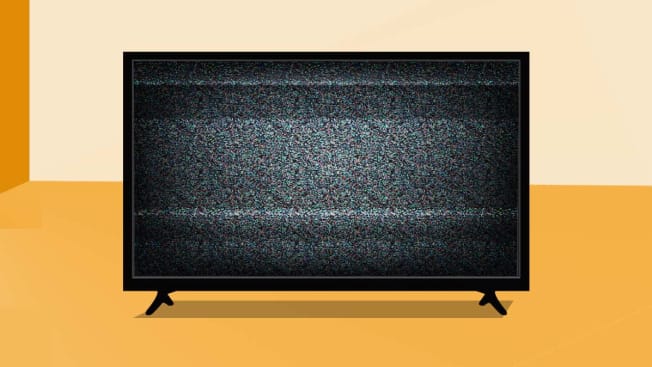 As a result of data from our recent survey on TV reliability, Consumer Reports is removing its "recommended" designation from several Hisense and Vizio televisions in our TV ratings. This affects two Hisense TVs and seven Vizio sets, which had previously been recommended models.
The survey covers 97,554 TVs owned by Consumer Reports members who purchased a new set between 2010 and 2018. Respondents were asked whether their televisions broke or stopped working as they should.
Using this information, CR is providing predicted brand reliability ratings for televisions through the fifth year of ownership. The survey also provides ratings for owner satisfaction. Both ratings apply to entire brands, not individual models.

Consumer Reports estimates that 20 percent of Hisense and Vizio TVs will experience a problem within the first five years. Both brands get a rating of Fair for predicted reliability. By comparison, we estimate that 11 percent of TVs made by Sony, which has a Very Good rating for reliability, will develop a problem during that period.
No brand that earns a Poor or Fair rating for predicted reliability is eligible for a CR recommendation. In addition to Vizio and Hisense, Element, RCA, and Westinghouse also have subpar reliability ratings. But no models from those brands had high enough Overall Scores to be recommended.
"The survey results provide an opportunity for manufacturers to step up," says Richard Fisco, who leads electronics testing at Consumer Reports. "Some of the televisions that are losing recommendations score highly in several areas of our performance testing, including picture quality. So if manufacturers can improve the reliability, their models should do quite well in our ratings."
In an emailed statement, Hisense said: "As the fastest-growing TV brand among the top six brands, with defective rates of less than 4 percent, we stand by the quality and longevity of our TVs and are committed to developing products that speak to the premium technology advances consumers demand, regardless of the category of TV they purchase."
Vizio also commented by email, saying that it "strongly disagrees with Consumer Reports' reliability rating" and that CR's information "sharply diverges" from the company's own data.
The statement also said that as "a leading HDTV brand in the U.S., Vizio takes product reliability and customer satisfaction seriously. Vizio's mission is to deliver the best, most reliable products with the most relevant features at the best price for consumers, and we have been largely successful in that."

Smarter TVs, More to Go Wrong?
The Consumer Reports survey didn't reveal what sorts of problems developed with televisions from specific brands. But we did ask consumers what problems they experienced with their TVs overall, regardless of brand or when the issues started.
The most common complaints included streaming apps freezing and slow or inconsistent internet connectivity. "These results seem to reflect the increased complexity of today's smart TVs," Fisco says.
The survey revealed sharp differences among brands when it comes to owner satisfaction. Three brands—LG, Samsung, and Sony—earned our highest mark for owner satisfaction, and TCL was just a notch below them. (Vizio earned a middling Good rating and Hisense got a Fair rating for owner satisfaction. Several lesser-known brands earned Poor ratings.)
In addition to TVs, Consumer Reports is using member surveys to calculate brand-level predicted reliability and owner satisfaction ratings for many other products, including printers, cell phones, laptops, cars, and appliances.
A subpar reliability rating doesn't indicate that you'll definitely have a problem with a brand's products or that a specific model delivers bad performance. But the rating is useful to consider when making your next purchase to boost your odds of having a hassle-free experience.