Peter Anzalone has been a tester for Consumer Reports for almost a ­decade. With degrees in mechanical engineering, dance, and advanced ­personal training, he's uniquely suited to testing today's high-tech exercise gear. Here are his tips for getting the most out of your workout and your exercise equipment.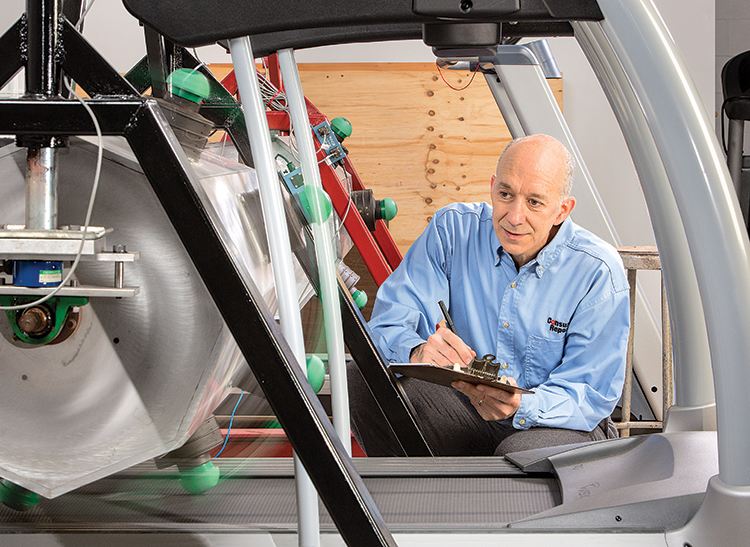 1. Try before you buy. Exercise equipment should feel comfortable and support your body's natural movement, so don't just admire it from afar. Go into a fitness store, sneakers on, and spend at least 15 minutes on the machines before buying. You need to work up a sweat before making this big purchase.
2. Keep it clean and maintained. Cardio equipment has a lot of moving parts and electronics. To keep things moving smoothly, wipe down the machine after each use to remove any dirt, dust, and sweat. Listen for squeaks or other unusual sounds, which could indicate that a fastener needs tightening. Keep elliptical roller surfaces clean and lubricated, and treadmill belts aligned and lubed, ­following the instructions in your ­owner's manual.
3. Exercise caution. Home exercise equipment causes tens of thousands of injuries each year. Always use the safety key on treadmills, which will stop the belt if you fall. Because young children are often victims of injury, the best policy is to keep them away from your equipment at all times.
Affordable Exercise Gear
You can spend a lot on exercise equipment but you don't have to. If you're just setting up a home gym consider a treadmill or elliptical that we named a CR Best Buy, which combines value and performance.
Ellipticals
Treadmills
Alternative Motion Machines