When you shop through retailer links on our site, we may earn affiliate commissions. 100% of the fees we collect are used to support our nonprofit mission.
Learn more.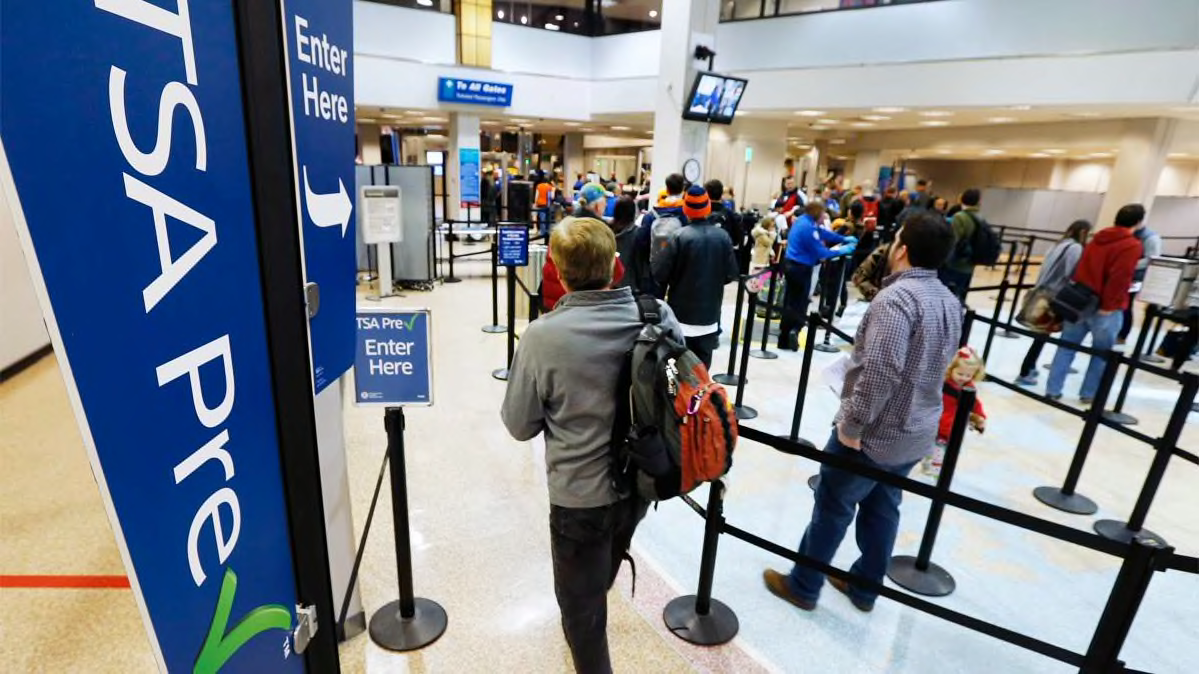 Nothing puts a damper on the start of a family vacation like a long security line at the airport. It's enough to make you forget, at least for awhile, about sunsets at the beach and the kids playing around the pool.
While there are new systems being tested that could eventually speed up the lines—including the use of computed tomography, three-dimensional bag screening, and biometric fingerprint identification—airlines say that for now, one way to ease the angst is to arrive 2 hours before a domestic flight and 3 hours before an international one.
George Hobica, the founder of travel site Airfarewatchdog, says there's a better way: Dig into your wallet and pay for one of two security-clearance programs. They're supposed to let you clear security in about 5 minutes, according to the Transportation Security Administration and U.S. Customs and Border Protection.

One option is to apply for TSA Precheck. If you travel only within the U.S., TSA Precheck lets you get through the security line faster than waiting in the regular line. It costs $85 for a five-year membership, and you can apply only if you are a U.S. citizen and lawful permanent resident. To start the application process, fill out an online application and then go to an enrollment center. You'll need proof of identity and citizenship status, such as an enhanced driver's license or a passport.
The other option, if you travel internationally or plan to make a trip outside the U.S. within the next five years, is to sign up for Global Entry. Global Entry includes Precheck, and it also provides expedited service through U.S. customs and immigration.
The fee is $100, and you can apply if you are a U.S. citizen, a lawful permanent resident, or a citizen of a number of countries including the United Kingdom, Germany, the Netherlands, Panama, South Korea, and Mexico. Like with Precheck, you start the application process online and then go to an enrollment center for an interview. You'll need a passport or a permanent resident card for proof of identity.
TSA Precheck and Global Entry screen by checking your background and taking fingerprints. Once approved, you can skip the main security checkpoint at the airport and enter a separate, expedited line. An added bonus: You can keep your shoes on and your laptops and devices in your bags.
Before paying the fee for either service, check with your credit card issuer to see whether your card already covers the cost. A number of credit cards and loyalty programs cover the TSA Precheck and Global Entry application fees as a member benefit, provide a statement credit toward the application fee, or allow members to use rewards points to pay for the application fee. Among them are the Bank of America Premium Rewards credit card, United MileagePlus, and the Capital One Venture Card.