When you shop through retailer links on our site, we may earn affiliate commissions. 100% of the fees we collect are used to support our nonprofit mission.
Learn more.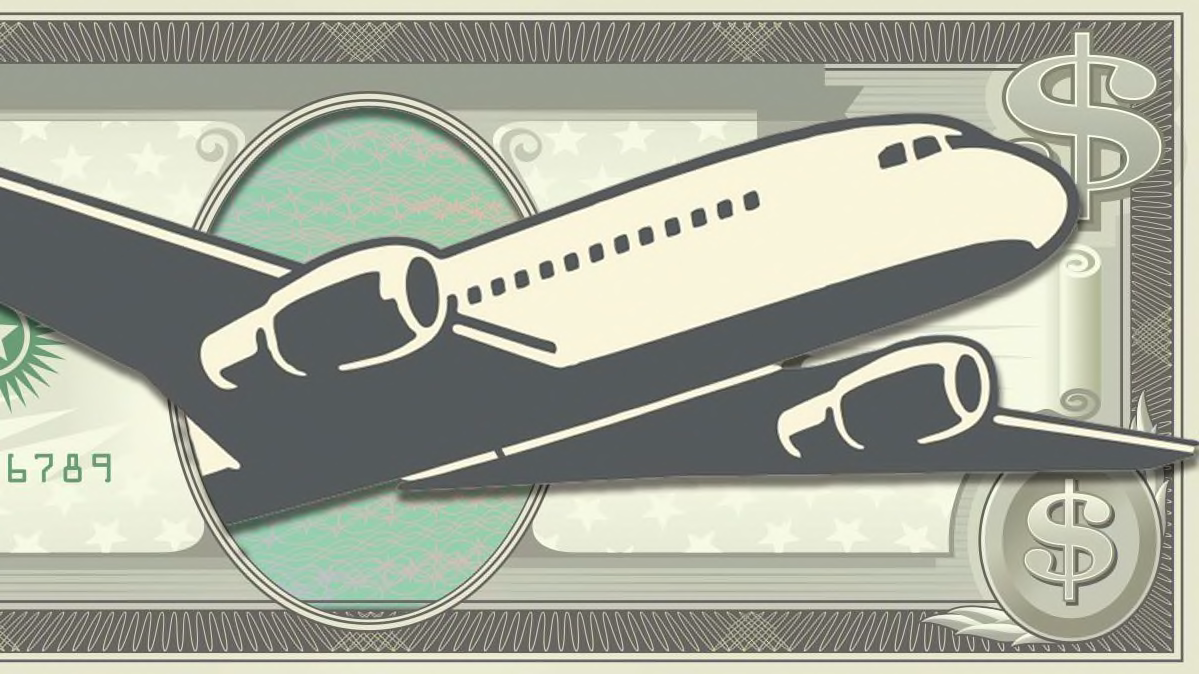 According to a recent Consumer Reports survey, two of the most important factors when shopping for plane tickets are finding flights that best fit the buyer's travel schedule and getting the lowest price possible.
But if you have more time than money—plus an appetite for adventure—there are unconventional strategies for securing flights that can substantially lower the price of your airfare.
Here are three options for finding the cheapest air tickets, and one you should probably avoid.
The Stopover
When traveling, people usually want to get from point A to point B as quickly and efficiently as possible. If you want to get where you're going in as little time as possible, you avoid cheap ticket options that involve hours-long layovers, multiple stops, or overnight stopovers.
However, if you have extra time and a healthy sense of curiosity, booking a flight with a stopover can save you money while adding depth and diversity to your itinerary. Many airlines offer cheaper fares for multi-stop trips, and sometimes offer free hotel stays and sightseeing tours while you await the next leg of your flight.
"I think people are put off by connections and overnight stops. But if you're trying to save money, and the hotel and ground transportation is free, then why not?" asks Stewart. "You'll likely stay at a hotel where the airline crews stay, so it's probably not a dump."
The average transatlantic round-trip flight to a marquee European city costs $1,000 or more, according to Hopper, an airfare tracking app. But its research has found that a stopover in a secondary European city could save travelers up to $400. According to the app, the 10 most common stopover locations in Europe are Copenhagen (Denmark), Dublin (Ireland), Oslo (Norway), Gothenburg (Sweden), Milan (Italy), Athens (Greece), Bucharest (Romania), Berlin (Germany), Stockholm (Sweden), and Shannon (Ireland).
Stopover itineraries aren't only available in Europe, however. Lots of foreign airlines offer these deals, including Air China, China Eastern, Air Canada, Etihad, Hainan, Royal Air Maroc, Royal Jordanian, Xiamen, and Turkish Airlines, according to Stewart.
These deals aren't always advertised, so if you see a flight with a long layover or an overnight stop it helps to contact the carrier about your options in advance, says Stewart.
The Package Deal
Ubiquitous online booking means that travelers are used to organizing every aspect of their vacation themselves, overlooking or unaware that airlines often offer tempting package deals to destinations worldwide.
"Air and hotel package deals are really great, especially around the holidays," says Stewart. "You can find plenty of good deals that include a business class seat and a five-night hotel stay."
Stewart says that British Airways, in particular, offers consistently good business class and hotel deals around the holidays. But package deals are available on a wide range of carriers—both low-cost and traditional—and they range from trips to all-inclusive resorts to trips that simply include airfare and hotel bookings, allowing you to plan your own spontaneous adventures. Often you can add "experiences" at the time of booking for an extra cost, which are coordinated by the airlines and their travel partners.
A quick search on various airlines' websites returned a few interesting deals:
Among its options in the Caribbean and Mexico, JetBlue is currently offering a package deal to Bermuda for $749 per person for a four-day/three-night vacation, including flights and hotel from New York's JFK airport on select dates in January.
British Airways advertises a five-day trip to London in January for $536.50 per person, including flights and hotel, from New York's JFK airport to Gatwick.
American Airways lists a seven-night vacation to Fiji for $981 per person for specific dates in March from Los Angeles International Airport, which includes flights and hotel.
The Norwegian Airlines Trick
This one is specific just to Norwegian Airlines. If you book on the Norwegian site in Norwegian, then the ticket is a little cheaper.
"It's maybe $20 or $40 cheaper," says Stewart. "The danger is that you obviously have to use Google Translate to help you along if you're not sure what you're clicking," he says.
The Hidden City Ticket
You may have heard about saving money by booking so-called hidden city tickets: You buy a ticket for a flight that is routed through a connecting city, but stay in the connecting city, rather than traveling to the flight's final destination.
The savings for this type of ticket are tempting. Hopper says the average hidden city deal saves about 20 percent over buying a direct ticket, although some routes can see up to a 60 percent discount.
There's even a website, Skiplag.com, that helps consumers find these types of airfares.
But despite the possible savings and relative ease of finding the fares, Consumer Reports recommends that you steer clear of this hack because the airlines forbid it in their Contract of Carriage agreements. When you buy a ticket, you enter into a binding contract, mandating that passengers play by the rules the airlines write themselves, says William McGee, aviation adviser for the Consumer Reports advocacy division.
"While there are websites that advocate bypassing these restrictions to save some money on airfares, we strongly advise against it," he says.
The airlines have even been known to go after travelers who use the hidden city ticket hack.
"The penalties for consumers are draconian, including forfeiting tickets, losing frequent flyer mileage, being permanently banned from flying, and even facing legal action," McGee says. "We think these rules are anti-consumer, but for now we don't advise trying to bypass them. This issue highlights why Consumer Reports strongly advocates for a comprehensive Passenger Bill of Rights."
And besides the inherent risks, there are other inconveniences and possible problems that make this a hack you should avoid. You'll have to book a one-way ticket and you won't be able to check a bag, as checked bags are only returned to you at your final destination (never in the connecting city). Finally, you'd better hope your flight isn't rerouted suddenly to another city. If that happens, arriving where you need to be could become a whole new—and expensive—adventure.