When you shop through retailer links on our site, we may earn affiliate commissions. 100% of the fees we collect are used to support our nonprofit mission.
Learn more.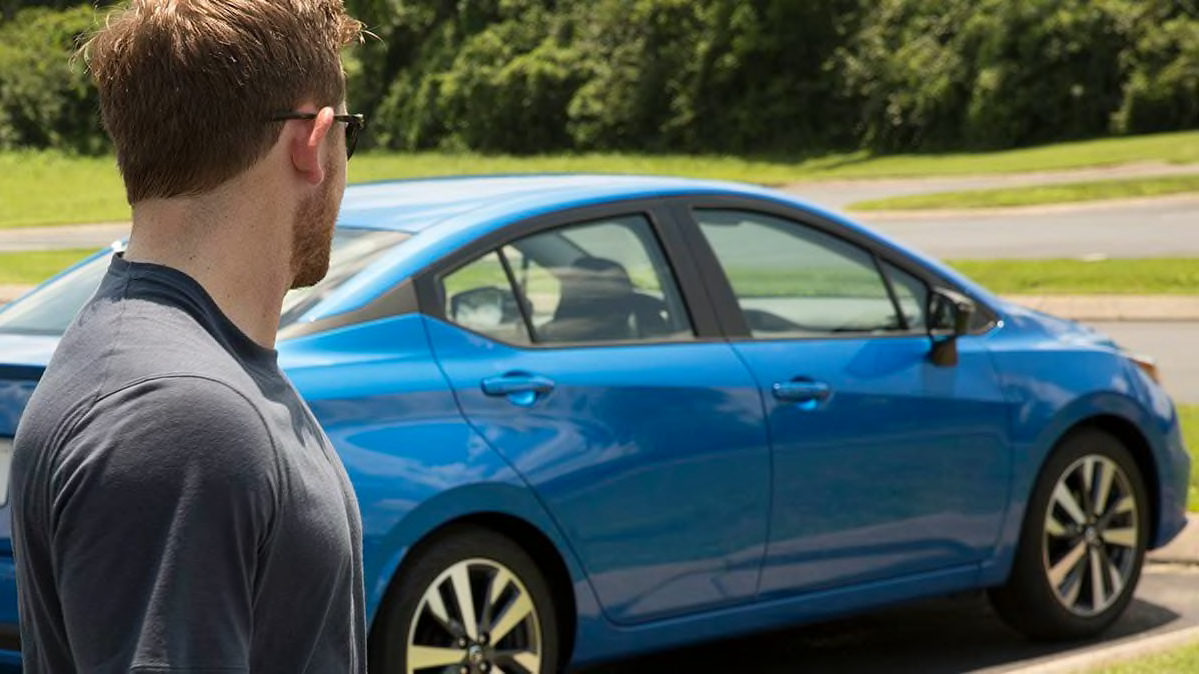 A group of automakers has voluntarily agreed to place rear-seat reminder systems in virtually every new car sold in the U.S. by the 2025 model year, according to two industry lobbying groups.
The systems are aimed at preventing children being accidentally left behind in hot cars. More than 90 children have died in hot cars in the U.S. since the beginning of 2018.
This new agreement includes many large automakers, including domestic car companies General Motors, Fiat Chrysler Automobiles and Ford, and foreign-based companies such as Honda, Nissan, and Toyota.
The pact does not specify what type of technical approach the industry would have to take or what specific performance requirements they would have to meet. But at a minimum, drivers would get a combination of audible and visual alerts once the vehicle has been turned off, the announcement from the Alliance of Automobile Manufacturers and Association of Global Automakers says.
"Our members are taking action to help prevent these tragic losses by adding rear-seat reminder systems to prompt parents and caregivers to check the backseat before exiting their car," says John Bozzella, President and CEO of Global Automakers, in a statement.
But safety advocates warn that this agreement would not be enforced by the federal government, and does not include technology that actively monitors a vehicle for the presence of a child.
"We've long pushed for solutions that are integrated—built into the vehicle—to combat heatstroke deaths," says Emily Thomas, Ph.D., an automotive safety engineer at Consumer Reports' Auto Test Center. "This agreement would place a life-saving technology into millions of new vehicles at a time when these systems are desperately needed."
One expert who has studied the role of memory in tragedies such as these has found that the stresses parents face in everyday life can make these memory lapses more likely. It's not a negligence problem, it's a memory problem, says David Diamond, Ph.D, a professor of psychology at the University of South Florida.
"Because of that, parents rarely plan for the risk that they might unknowingly leave their children in a car," Thomas says. "And that limits the likelihood that parents will proactively take measures or purchase products that help ensure that their child isn't left behind."
That's why Consumer Reports believes that automakers should install integrated features that remind drivers to check for—or alert them to the presence of—children in the backseat. "And to better ensure its effectiveness," Thomas adds, "the systems should be turned on before the vehicle leaves the factory."
Some automakers have taken the lead in implementing these systems. General Motors was the first to introduce a system that uses door logic— it determines whether a rear door was opened 10 minutes before the vehicle is turned on or anytime after the vehicle is turned on. Drivers get a reminder message in the gauge cluster after the engine is turned off, and the system also sounds chimes.
Other automakers also use door logic systems in a few models on sale today, including Hyundai, Kia, and Nissan, although there are some differences in implementation. Those automakers, GM and Honda, have all announced that they would put these systems into most four-door vehicles by the end of 2022. This new agreement sets a longer timeline for implementation for automakers that haven't yet made a commitment, but it also dramatically expands the number of car companies involved.
Voluntary Agreements
There is legislation, known as the Hot Cars Act, currently pending before both houses of Congress. The legislation would require all new passenger vehicles in the U.S. to come with standard equipment designed to help prevent child deaths from heatstroke suffered in motor vehicles. But automakers are acting now in order to speed up the process, says Wade Newton, spokesman for the Alliance of Automobile Manufacturers trade group.
"A voluntary agreement is quicker than a rule-making process," Newton explains in an email to Consumer Reports. "A federal rule-making at NHTSA can take five to eight years to be finalized, and that's before the technology can even start rolling out."
Automakers have joined forces on other safety-related voluntary agreements before. In 2016, the National Highway Traffic Safety Administration and the Insurance Institute for Highway Safety brokered a voluntary agreement among 20 automakers to make automatic emergency braking (AEB) standard equipment on almost all models by 2022. In fact, 11 automakers have AEB as standard equipment on more than half their 2019 lineups.
But voluntary agreements still have issues, says William Wallace, manager of safety policy at Consumer Reports. "We're not sure exactly what automakers are committing to do as a part of this agreement or how effective their systems will need to be," he notes. "Without clear requirements, you run the risk of automakers installing systems that aren't easy for consumers to understand and use, or that fail to work entirely. Congress still needs to pass the Hot Cars Act to hold companies accountable if they don't give parents high-quality systems to help back up their memories and keep their children out of harm's way."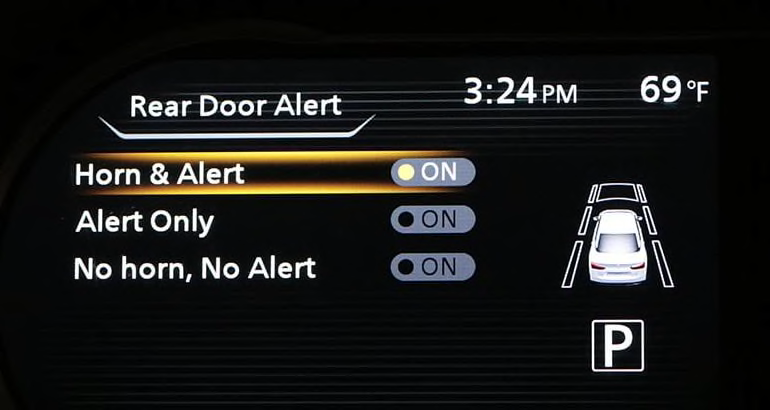 Other safety advocates also argue that the deal does not go far enough to protect children.
"This is a great first step and, truthfully, long overdue," CR's Thomas says. "But we encourage automakers to not let this be a one-and-done approach. As with all safety solutions, there needs to be optimization and enhancement. We need to create solutions that address all scenarios and go beyond the bare minimum to prevent children from dying in hot cars, including creating solutions for when kids climb into cars on their own."
Janette Fennell, president and founder of KidsAndCars.org, agrees that automakers could do more. "When we take our children to the hospital, parents expect the most up-to-date technology to treat our children," she says in a statement. "Why would we accept substandard protections for children in our vehicles when we know more effective and affordable solutions are available? It would be like asking the doctors to treat your child with the outdated methods used five years ago."
The Alliance's Newton says there will be monitoring of industry progress in installing these systems, and the associations will publish annual reports, he says in an email to CR. These reports will note the percentage of vehicles with such a system installed that were manufactured for sale in the U.S. each year.
These two trade association groups included in the agreement work with the majority of the automakers that sell vehicles in the U.S. The Auto Alliance includes car companies such as Ford, Fiat Chrysler Automobiles, General Motors, Jaguar Land Rover, Mazda, Mercedes-Benz, Mitsubishi, Porsche, Toyota, Volkswagen, and Volvo. Global Automakers works with Honda, Hyundai, Kia, Nissan, and Subaru, among others.
Keeping Kids Safe From Hot Cars
Just how hot can the inside of a car get? On the "Consumer 101" TV show, Consumer Reports expert Emily Thomas, Ph.D., shows host Jack Rico how rapidly interior temperatures can rise—and what you can do to protect your kids.