When you shop through retailer links on our site, we may earn affiliate commissions. 100% of the fees we collect are used to support our nonprofit mission.
Learn more.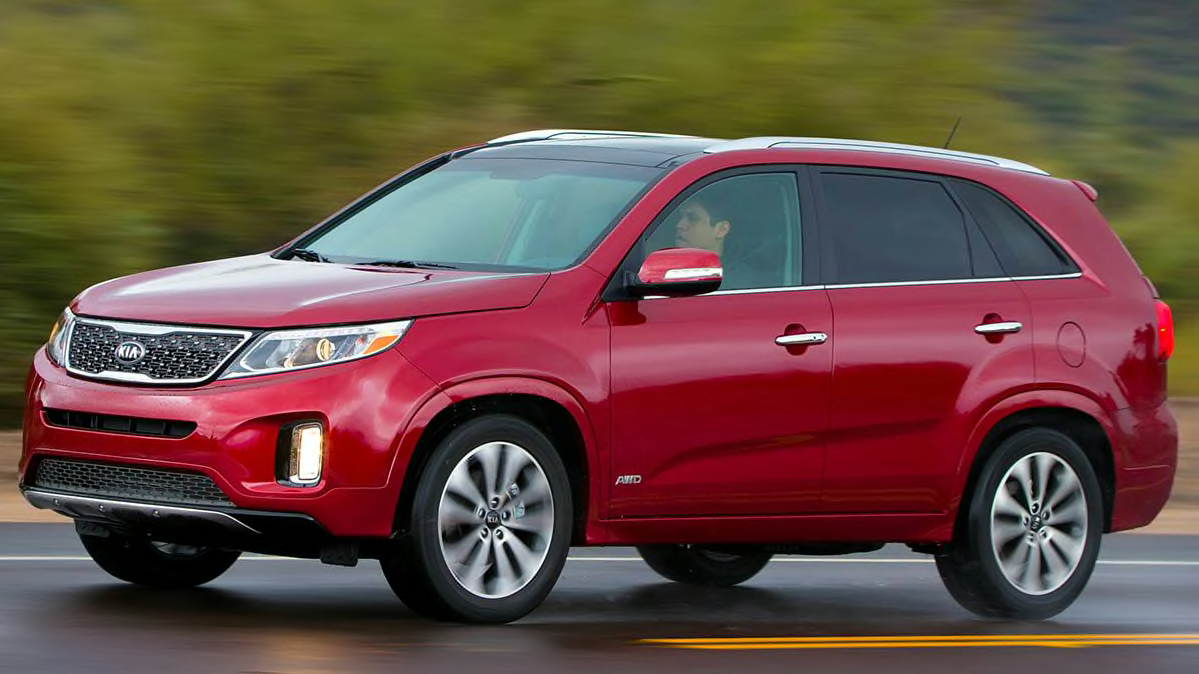 Federal regulators said Monday that they're launching two new investigations into Hyundai and Kia cars and SUVs that have reportedly erupted into flames without being involved in crashes.
The move comes six months after the Center for Auto Safety petitioned the National Highway Traffic Safety Administration to open a defect investigation.
Jason Levine, executive director of CAS, urged investigators to act as quickly as possible. He pointed out that the number of documented fires in the affected vehicles has grown from 120 when the petition was filed to more than 3,000 today.
According to NHTSA, Hyundai and Kia have documented 1,181 and 1,540 fire-related incidents, respectively, that could be caused by a defect. Consumers have reported an additional 404 incidents directly to the agency.
NHTSA is looking for a defect that might be involved with noncollision vehicle fires in 2011 to 2014 Kia Optima cars and Sorento SUVs, 2011 to 2014 Hyundai Sonata cars and Santa Fe SUVs, and 2010 to 2015 Kia Soul cars. The investigation covers 1.3 million vehicles made by Hyundai and 1.7 million vehicles made by Kia.
The models involved share a common engine: the Theta II. Hyundai and Kia, based in South Korea, are run as separate business units, but they share a corporate parent and their cars often share parts, design, and engineering.
The Hyundai Santa Fe, Kia Sorento, and Kia Optima were produced at the same factory in West Point, Ga., according to the CAS petition. The Hyundai Sonata sedans were made at a plant in Montgomery, Ala., it said.
The two automakers issued recalls for 168,000 vehicles in January that were related to these fires, but the CAS said at the time that those recalls might be too limited in their scope.
In a statement, Hyundai pledged to cooperate with the investigation.
"We value our continued cooperative relationship with NHTSA and have engaged in frequent, open and transparent dialogue regarding non-collision engine fires and have provided the agency with comprehensive data on the issue," the company statement said.
Kia said it would share information and data with NHTSA, working with the agency in a "full and transparent manner."
In granting the petition, NHTSA said its decision to launch the preliminary evaluations—one for Hyundai and one for Kia—was based on its analysis of information from multiple manufacturers, consumer complaints, and other sources.
A preliminary evaluation is the first step in NHTSA's investigation process. Automakers often recall vehicles during this stage if they come to agreement with federal investigators about the issue. If NHTSA isn't satisfied with an automaker's response and becomes convinced that there's evidence of a safety defect, it can upgrade the probe to an engineering analysis.
More on Hyundai/Kia Safety
Some of the fire reports cited by NHTSA are dramatic. Consumers have reported fires not only in the engine compartment but also in other parts of the electrical system, including speakers inside the vehicle doors. Many of the vehicles are described as burning so much that they're a total loss.
In a September 2016 incident, a corrections guard reported that her 2013 Kia Optima caught fire while sitting in the parking lot 4 hours after she reported to work.
"Once I made it to the scene, my car was completely almost burned to the ground," she said, according to the complaint filed with NHTSA. "Since the incident I've suffered mental, emotional and physical distress. I'm a single mother and I depended on my car to get me where I needed to go."