When you shop through retailer links on our site, we may earn affiliate commissions. 100% of the fees we collect are used to support our nonprofit mission.
Learn more.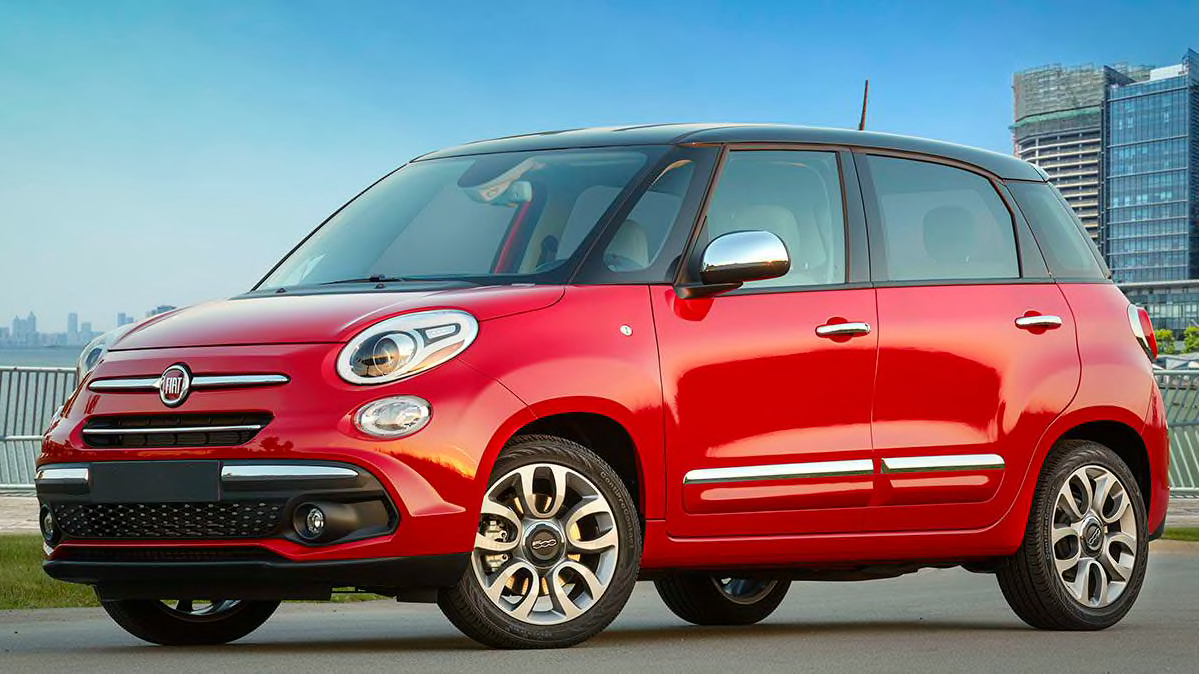 There's a lot to be thankful for in the automotive world. Cars are more sophisticated than ever, with continued innovations in fuel economy and in entertainment and safety features. But even as cars improve, there are still some turkeys—those models that just don't keep pace with the state of the art.
Here, CR highlights the cars and tires that come up short in our current ratings. Remember, as new test data and survey results become available, and models are retired, different models will capture the turkey designation.
Worst Overall Score: Fiat 500L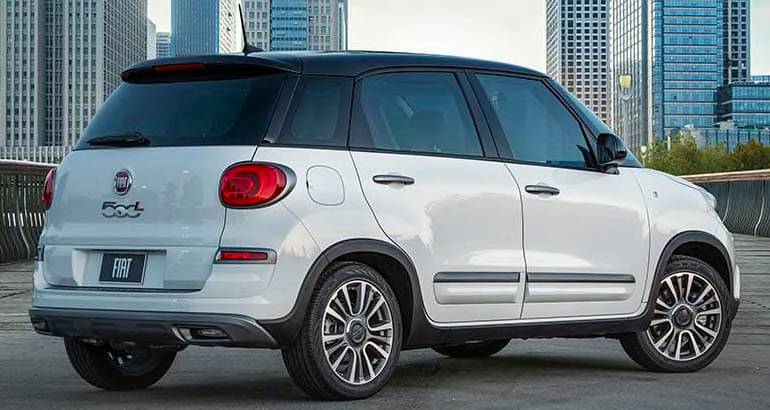 This Italian confection has several significant flaws. It earned a dismal road-test score, thanks in part to a stiff ride, flat seats, and an upright driving position, similar to sitting in an office chair. The 500L also scored a Poor rating in the IIHS small-overlap frontal test. The test is designed to mimic what happens when the front passenger-side corner of a vehicle collides with another vehicle or with an obstacle such as a tree or utility pole, the IIHS says.
To its credit, this quasi-wagon responds eagerly in corners and handles securely at its limit. It provides impressive interior space for its size, along with good visibility and super-easy cabin access. It has a commendable 27 mpg overall fuel economy from its 1.4-liter turbo engine. Fortunately, Fiat has dropped the dual-clutch transmission we tested and now equips the 500L with a conventional six-speed automatic. Alas, the 500L has received some of the lowest overall and road-test scores in our ratings because of its flaws.

Read the complete Fiat 500L road test.
Worst Road-Test Score: Mitsubishi Mirage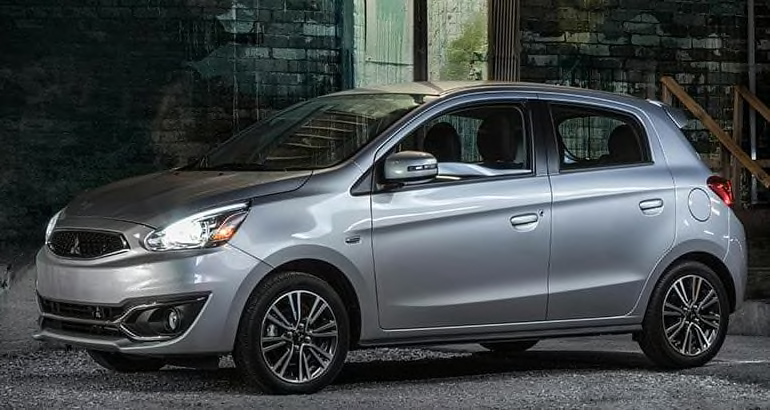 Its rock-bottom sticker price and thrifty fuel economy of 37 mpg overall conjure an inviting image of an economical runabout. But that mirage quickly dissipates when you drive this tiny, tinny car. Recent minor updates brought a sedan body style, a hint more power, and Android Auto and Apple CarPlay, along with supposedly upgraded brakes. Yet those enhancements don't mask the car's clumsy handling and weak, vibrating three-cylinder engine that delivers sluggish acceleration and a ton of noise.
It's relatively roomy, but the depressing cabin feels drab, cheap, and insubstantial. In the end, there is no compelling reason to buy a Mirage. For the money, there are many used cars for the same price that are much better.
Read the complete Mitsubishi Mirage road test.
Worst Predicted Reliability: Ram 3500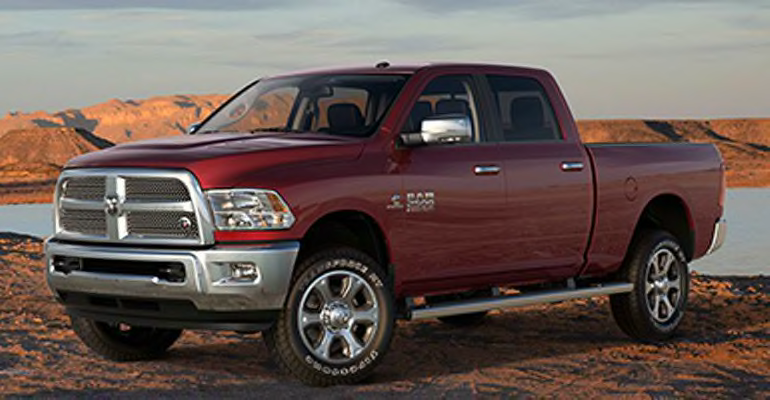 The Ram 3500 mirrors the recent improvements that benefited the Ram 1500, but it's much bigger and brawnier. Chrysler's powerful 383-hp, 5.7-liter V8 is the standard engine, but you can opt for the torque-rich 6.7-liter Cummins turbodiesel.
But all of those improvements haven't made up for its reliability flaws, as reported by CR members in our annual survey. The key reliability trouble spots are: Steering/suspension, fuel/emissions system, engine cooling, noises, and leaks.

See the Ram 3500 model page.
Worst Owner Satisfaction Score: Mercedes-Benz GLA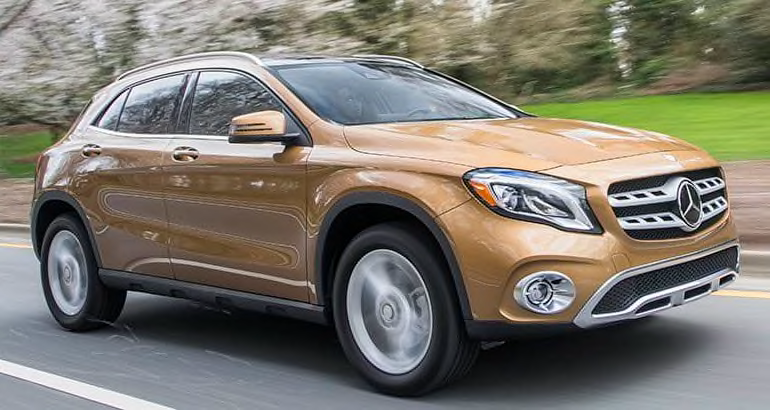 CR has been critical of the GLA and so have owners. Only 44 percent of surveyed owners said that they would buy the GLA again if given the opportunity. That puts it at the bottom among all current vehicles for owner satisfaction. Owners are most critical of the GLA's value, followed by comfort.
Essentially a raised hatchback version of the CLA sedan, the GLA performed better in our tests than its sibling. It got 26 mpg overall from the 2.0-liter turbo four-cylinder. But the seven-speed dual-clutch automatic transmission is unrefined, and power delivery is uneven. This makes the GLA feel lethargic at first, then power comes on abruptly. Handling is nimble, but the ride is stiff and the cabin is loud. Visibility, particularly to the rear, is poor, and headroom is snug, which can make driving uncomfortable for taller drivers.
Available safety features include forward collision warning, automatic emergency braking, and blind spot warning. A front-wheel-drive version and a high-performance 375-hp GLA45 are available. The infotainment system is complicated and takes time to master but now features compatibility with Android Auto and Apple CarPlay.
Read the complete Mercedes-Benz GLA road test.
Worst Fuel Economy: Nissan Armada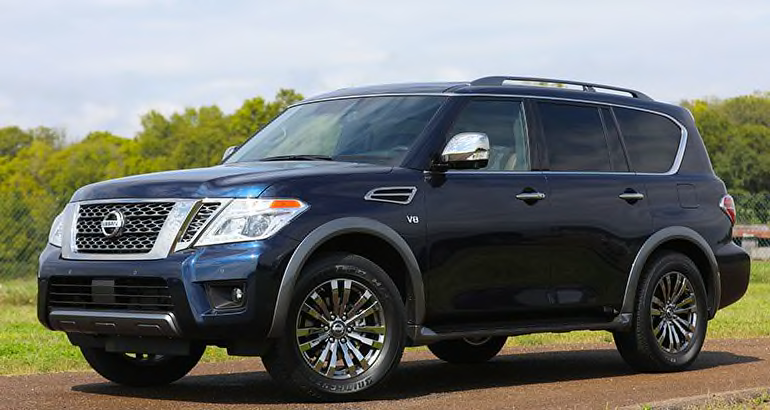 Excluding heavy-duty pickup trucks, the Nissan Armada gets the lowest fuel economy in our ratings, with 14 mpg overall.
At least it's a comfortable, if thirsty, ride. The hulking second-generation Armada is very much a clone of the highbrow Infiniti QX80, a full-sized luxury three-row SUV that has been on sale since 2010. Even though it's far less expensive, the Nissan gives up practically nothing to its more luxurious twin. Strong points include a smooth, powerful powertrain; a quiet cabin; and formidable 8,500-pound towing ability. The Armada is hurt by its clumsy handling and a voracious appetite for fuel.
Read the complete Nissan Armada road test.
Worst Accident-Avoidance Score: Chevrolet Silverado 2500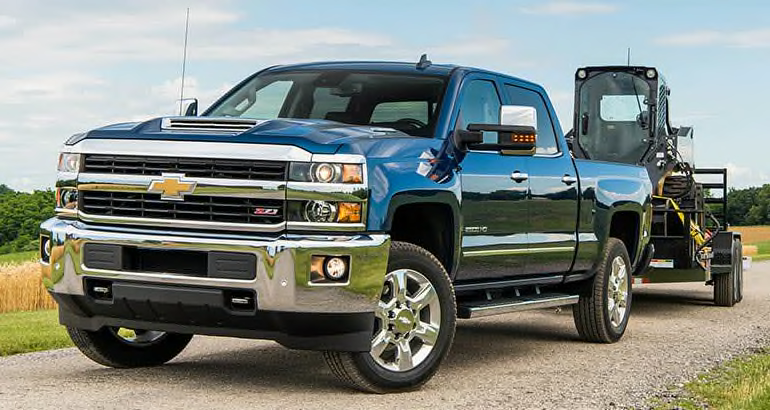 The Silverado HD is true workhorse, but it is no slalom champion. The speed through our rapid lane-change course, known as the accident avoidance manuever (AM), was just 43.5 mph—lower than every other vehicle, including trucks, in our ratings. And no, we didn't test it with a trailer. The AM test simulates when a driver swerves around an obstacle in the road. Vehicles that can do it at a higher speed will likely provide drivers with more confidence.
The Silverado HD and its twin, the GMC Sierra HD, are designed for heavy towing and hauling. The 6.0-liter V8 and 6.6-liter turbodiesel engine are both mated to a six-speed automatic. The latter works well and employs a heavy-duty Allison transmission. A natural-gas version of the 6.0-liter V8 is also available. The LTZ trim has a luxurious cabin. If you don't plan to go off-road, the Z71 suspension severely degrades ride comfort. These HD pickups are the better choice for commercial snow-plowing duties.

Read the complete Chevrolet Silverado 2500HD road test.
Worst Ride: Ford Fiesta ST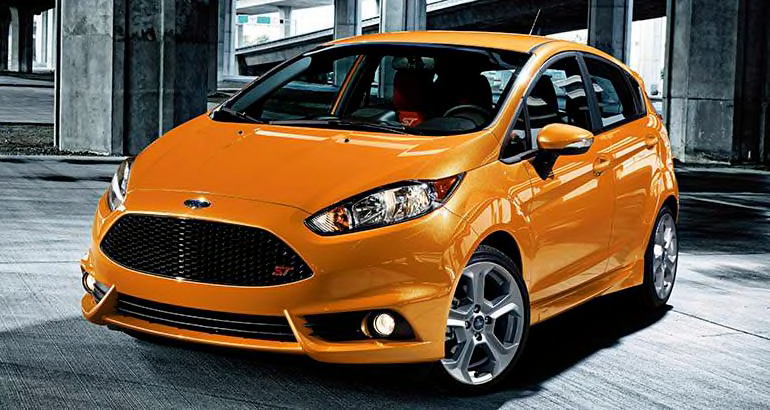 The regular Fiesta is fun to drive thanks to its agile handling, and it has a controlled ride with a suspension that soaks up most bumps and ruts. But the performance-focused Fiesta ST trim compromises its ride for even better handling. The ST is truly a treat to drive—if your kidneys can handle its stiff ride.
Even on seemingly smooth roads, the ride is very fidgety and characterized by frequent, short and snappy motions. Most drivers objected to the highway ride with its constant short pitching.
The Fiesta will be discontinued at the end of 2019.
Read the complete Ford Fiesta road test.
Worst All-Season Tire: Westlake Radial RP18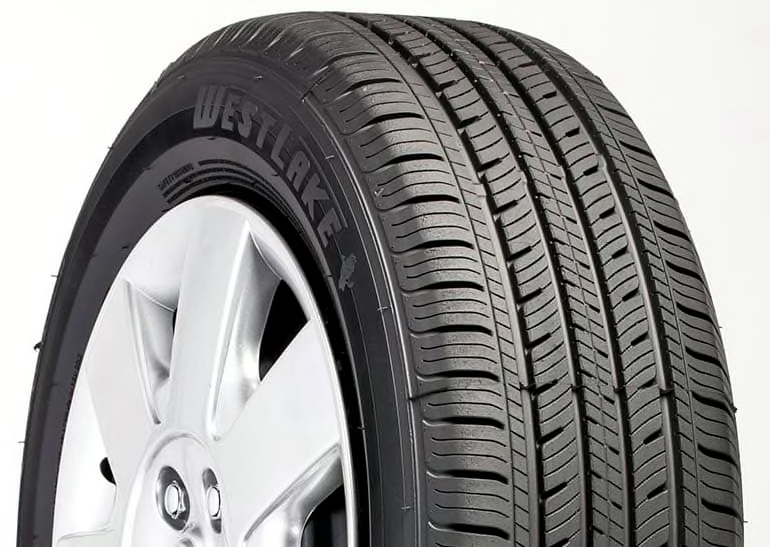 The Westlake Radial RP18 is the lowest-rated among all-season car tires, and its score is particularly hurt by its low marks for snow traction, ice braking, and wet braking. Its performance in other test categories is rated Good or better. Our engineers have noted that it provides very good dry braking and resistance to hydroplaning (when water gets between the tire and the pavement). Ultimately, this is more a three-season rather than an all-season tire.
See the complete all-season tire ratings.
Worst Winter/Snow Tire: Firestone Winterforce 2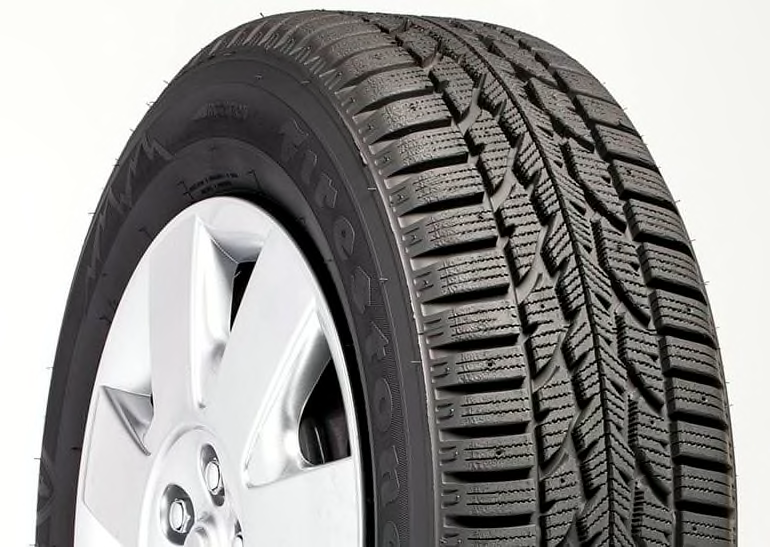 The Firestone Winterforce 2 is the lowest-rated tire in the winter/snow category. In particular, it scored a Poor for wet braking and handling. It got just a Fair rating for dry braking and noise. To its credit, the WinterForce 2 excelled in snow traction and hydroplaning resistance. There are clearly better tires available that offer great winter traction, along with grip when the weather is milder.
See the complete winter/snow tire ratings.