Talking Cars 309: 2021 Nissan Rogue Road-Test Results
We also discuss the 2022 Ford F-150 Lightning electric pickup, fondly remember favorite cars we've owned, and answer audience questions
Main theme: We start off our latest podcast discussing the details of Ford's first-ever all-electric pickup, the 2022 F-150 Lightning. Ford says the Lightning will be offered in four versions with two battery options: a 426-hp model with a 230-mile driving range and a 563-hp version with 300 miles of range. The Lightning probably won't be the first to the EV pickup party, though; the GMC Hummer EV pickup, Rivian R1T, and Tesla Cybertruck are all slated to hit the market before the Lightning goes on sale in the spring of 2022. With so many new EV pickups on the way, our panel debates whether we're on the verge of seeing an entire segment shift to electric power.
Driven this week: 2021 Nissan Rogue
Audience Questions
Should I consider trading in my 2013 Nissan Murano since its reliability has recently been downgraded? It appears major transmission issues are causing the most problems, and I'm concerned about significant repairs down the road.
How much do foggy or yellowing headlight lenses affect performance, and what do you recommend to properly maintain headlights?
My twins will be learning to drive soon, and I'm considering giving them my 2004 Lexus LS430. Would this be a good car for inexperienced drivers, or should I get them something with more modern safety equipment and less horsepower?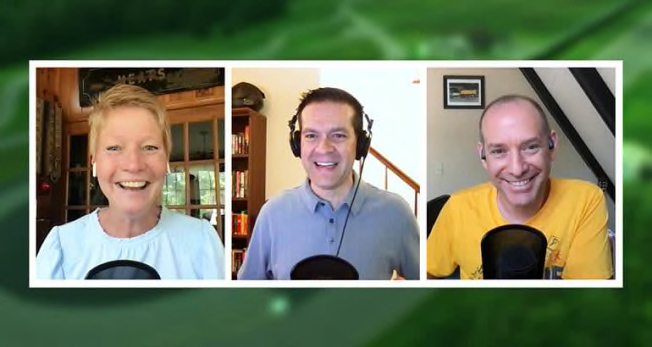 As with other "Talking Cars" episodes, this one is available free through Apple Podcasts. (Subscribe to the audio or video.) You'll also find the audio on Spotify (log-in required) and video on YouTube.